NATIONAL MUSEUM OF THE AMERICAN INDIAN
Romance in Indian Country
What does romance look like in Native America? Join us as we delve into inside world of Indigenous people as they look for love and romance
---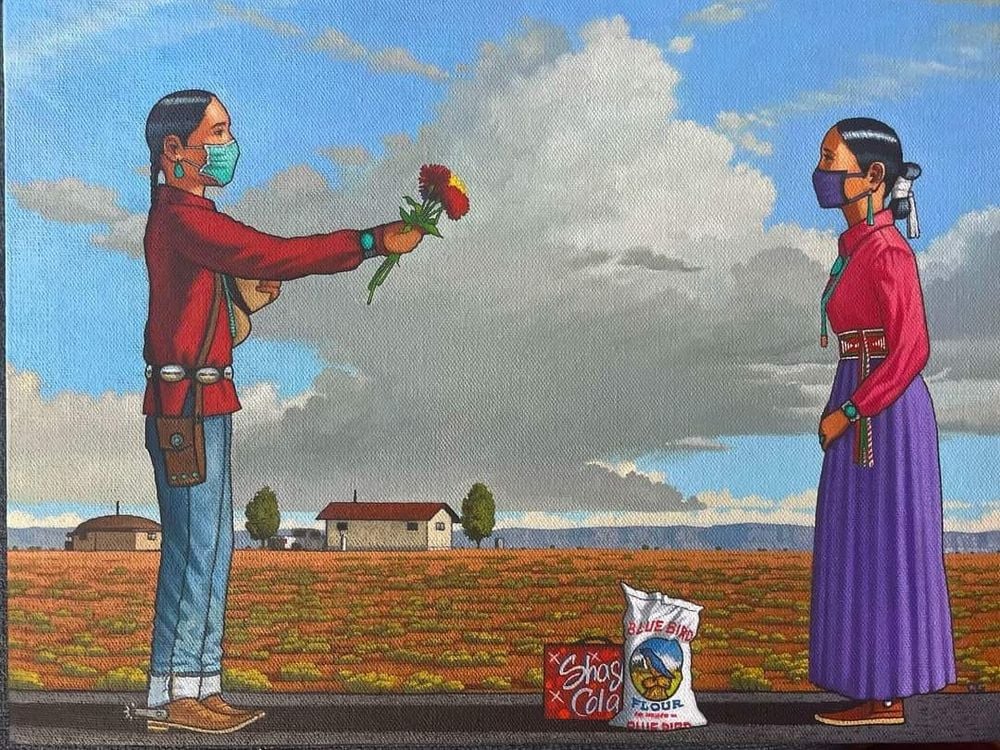 During the month of February, many of us celebrate romance. One aspect that is not normally associated with Native culture is the practice of romance and love. While it is true that plenty of Natives practice romantic notions on February 14 of each year, being romantic is a year-round pursuit in Indian Country.
Each tribe and individual has their own ways of exhibiting romantic tendencies. Here is an example of one tribal custom from Darin Zotigh (Kiowa): "Traditionally, Kiowa men would play their flute to court their woman. If the Kiowa woman was charmed by the beautiful flute music the Kiowa Warrior was allowed into her space. After flirting was welcomed and if she liked him, he would put his blanket or Buffalo robe around her. If she allowed him to put his robe or blanket around her it was her way of saying I accept your relationship and it was comparable of going steady. If the relationship developed beyond romance into love, he would offer horses to her father or brother for her hand in marriage. If the horses were accepted a marriage ceremony was scheduled and preliminaries would begin. Women would sometimes make the couple a new teepee lodge, sweats and prayers would occur, gifts were exchanges, celebration dances, and lots of love would occur."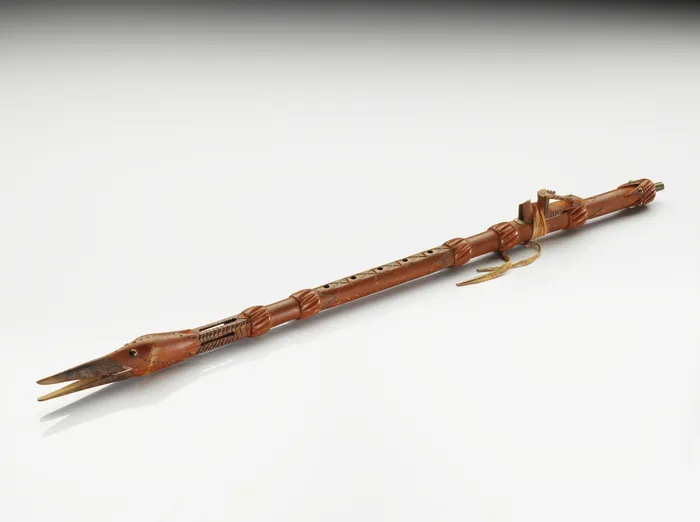 Romantic novels featuring Native people are well known and have captivated audiences around the world starting with the romanticized saga of Pocahontas. Romance novels with one non-Native and one Native hero or heroine, written by non-Native writers, have long been a staple of the genre. One only has to perform a quick internet search to find over 400 results for "best Native American romance novels" to see what has been published over the years. What has been written in these fictional novels does not deep dive into reality and often perpetuates Native people as fantasy figures. Movies and television have also contributed subjective accounts of fiction. Only recently have Native writers shared their expertise about Native romance in current times. Native people are like other Americans. They perform and practice many levels of romantic expressions, according to their individual beliefs and practices.
Expression of romance in Native communities has evolved with each generation. At one time it was considered impolite and disrespectful to show affection in public. During this era, young people were encouraged to fall in love with a someone from the same tribe. This thinking has changed over time when young people were encouraged to marry another Indigenous person. Today love has no bounds. Native people fall in love with partners from other cultures as most younger Natives have adopted the life ways of other contemporary Americans. There are plenty of modern settings where Native people find romantic companionship including powwows, round dances, feasts, ceremonies, schools, concerts, clubs, churches, conferences, reunions, and sporting events. In addition, there are a plethora of online singles sites and dating sources on social media. Humorously speaking, Natives who turn to the internet to find companionship are not immune to the occasional catfish (someone posing as someone else).
At the National Museum of American Indian we have shown many films that show love stories. Some of their titles include Barking Water, Mosquita y Mari, La Mission, Aviliaq/Entwined, Fire Song, Atanarjuat. In 2009 a program centered around a book by Hayden Taylor (Curve Lake First Nations) called Me Sexy, the program took place in the Mitsitam Café as part of the Vine Deloria, Jr. Native Writers Series. In addition, in our collections we house instruments, paintings, ceramics, textiles and other art forms associated with Indigenous romance.
Recently, we asked our readership on social media to answer the question "What do Natives do to be romantic?" We received over 100 replies from throughout Indian Country. Here is a sampling of some of their replies. Each quote begins with the location of the contributor:
Sarnia, Ontario, Canada - Turn on a mix of powwow tunes and crawl into a makeshift tepee. Either in the living room or bedroom. A very dim light in the tepee, and the powwow tunes have to start out soft, with a slow beat. The songs have to be the kind that can put a tear in your eye, very emotional and moving. As our kissing gets more passionate, the drumbeat gets a little faster, 'bout medium speed. After a couple of medium speed songs, the drumbeat gets a little faster and heavier.... The crescendo of the songs a little more frantic. Finally, shawl dance speed, then fancy dance bustle speed. Love is exploding, the tepee is getting hot. Then we cover up with our snagging blanket and embrace ourselves in NATIVE ROMANTIC BLISS. 
Germantown, Maryland - I have dated 2 Native American men and yes, they are very romantic 
Sawmill, Arizona - I've sang, composed songs, played the flute, wrote poems and stories, but my favorite thing was to cook, both traditional and contemporary foods. I've chopped wood, started fires, called to check on her, I mean there are so many different ways for a Native man to be romantic, but sometimes I think people are too busy watching movies and TV learning about that kind of Euro-western idea of "romanticism." In reality, we are extremely romantic, but in a lot of cases, the romanticism is shown with Native values, like hauling wood, taking care of her and her family, embracing her kids as our own, and expressions like that. Giving what we have to them. Plumes, beadwork, work, cooking, I mean it's all there. It took me a long time to understand that because I got my ideas from movies, that women were supposed to get "butterflies" when a man wrote poems or sang. But reality is, we are humbled people with deep love that can't always be expressed with chocolates, flowers and cards. Our romanticism can't always be measured with white man gifts.
Montezuma Creek, Utah - Go for a cruise under the stars. Then get home, hang the REAL Pendleton Blanket over the bedroom doorway. Kick on some Buddy Red Bow. Then light some sweet grass to set the mood..
Bangor, Maine - As a Two-Spirit I am very romantic. I will do stuff like make a candlelight moose meat dinner.
Albuquerque, New Mexico – 1. Let you backseat drive 4 a day!  2. Don't tell U your stew needs more salt. 3. Don't tell you your bread is hard. 4. Don't tell U to hurry up. 5. Wrap your moccasins tight so they don't unravel! 6. Carry all your bags without asking. 7. Change a diaper 8. Bring in wood automatically 9. Don't make me cook 10. Set up chairs at the plaza/powwow!  (women's prospective) ayyyee!
Auburn, Washington - I love this! This is absolutely true of a good woman! This is all we really want, the time and attention of the person we love. 
Alexandria, Virginia - I've been married to a phenomenally Indigenous man—Choctaw Nation of Oklahoma—for three years. After deep thought, soul searching and self-reflection, I made peace with the fact that my husband is not outwardly romantic. Not in a mainstream, showy way, at least. I don't think he ever will be. However, I find joy in remembering how well he treats me on a DAILY basis. He never tells me no, gives me Princess Parking (rides to work; the airport), washes the dishes, is full of positive energy and joy, always takes my phone calls—and with grand enthusiasm, tells me he loves me several times a day, doesn't yearn for me to be a size 2, holds my hand when walking on an icy sidewalk, combs the knots out of my hair, tells me my cooking is delicious and massages the kinks out of my aging back. Wow! Who wants flowers?! I have the man of my dreams! I've redefined romance.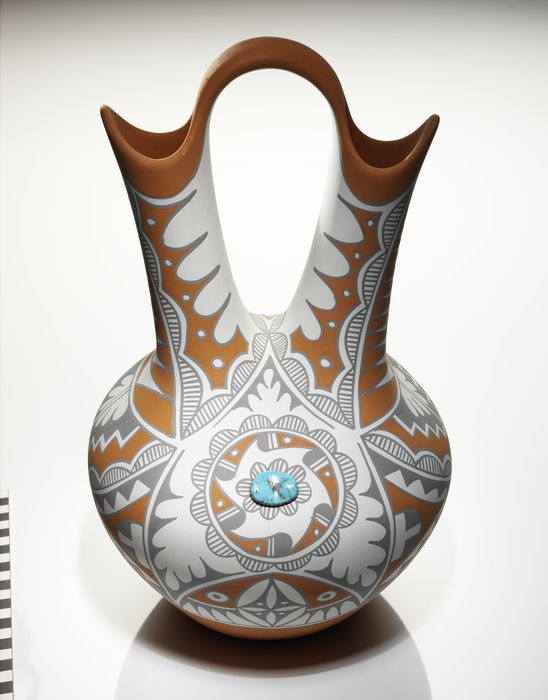 Albuquerque, New Mexico - A smile; rubbing my back; singing to me; changing my oil; replacing my car battery & alternator; writing a letter; remembering details of us and telling them to me; gifts for no reason; helping me cook or cooking for me; fixing things around the house; a hug or kiss for no reason; holding my hand anywhere; and including me in his future plans. Oh! "Good morning sexy," text messages.
Southhampton, New York - Catch me a deer, dress it up, chef it up!! Works both ways tho! 
Lingít Aaní, Alaska - Brings me dried fish, halibut & salmon. We have a saying among us Tlingit: you know he/she reeeeeally luffs you if they're bringing you dry fish. Some joke they will wear dry fish scent as their cologne to snag an auntie/uncle, lol.