NATIONAL MUSEUM OF THE AMERICAN INDIAN
How Do American Indians Celebrate Mother's Day?
In the early 20th century, Native people responded to the proclamation of Mother's Day with powwows, ceremonies, rodeos, feasts, and songs that honor Native mothers. How do American Indians celebrate today? Recognizing that family traditions for many of us will be different this year, Native friends from across the United States and Canada share their thoughts on Mother's Day.
---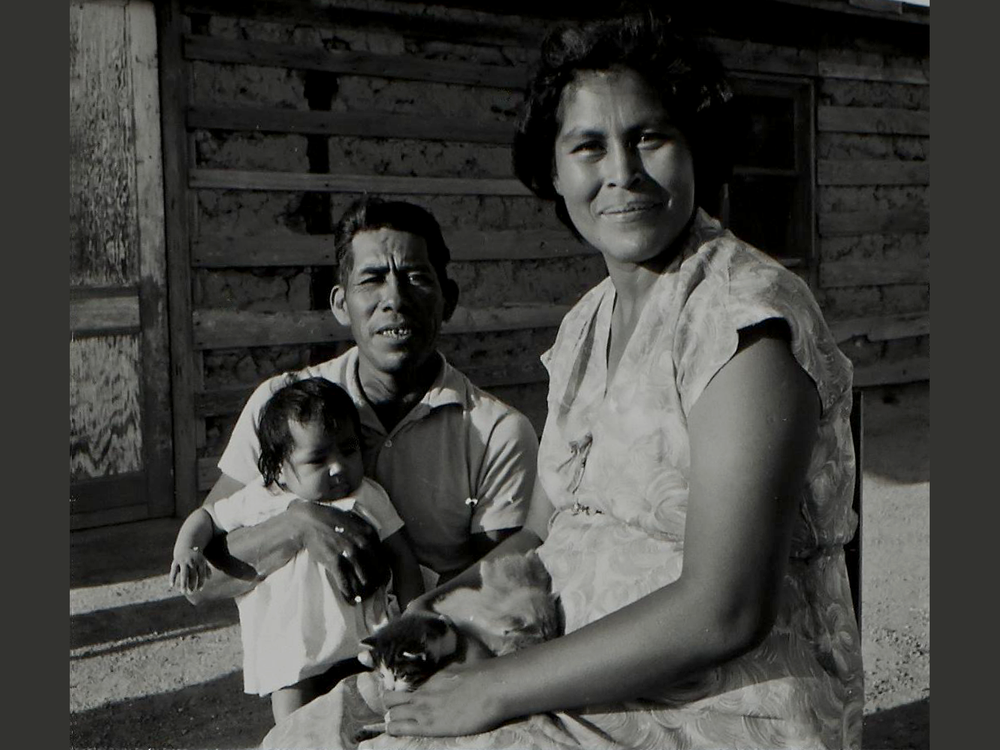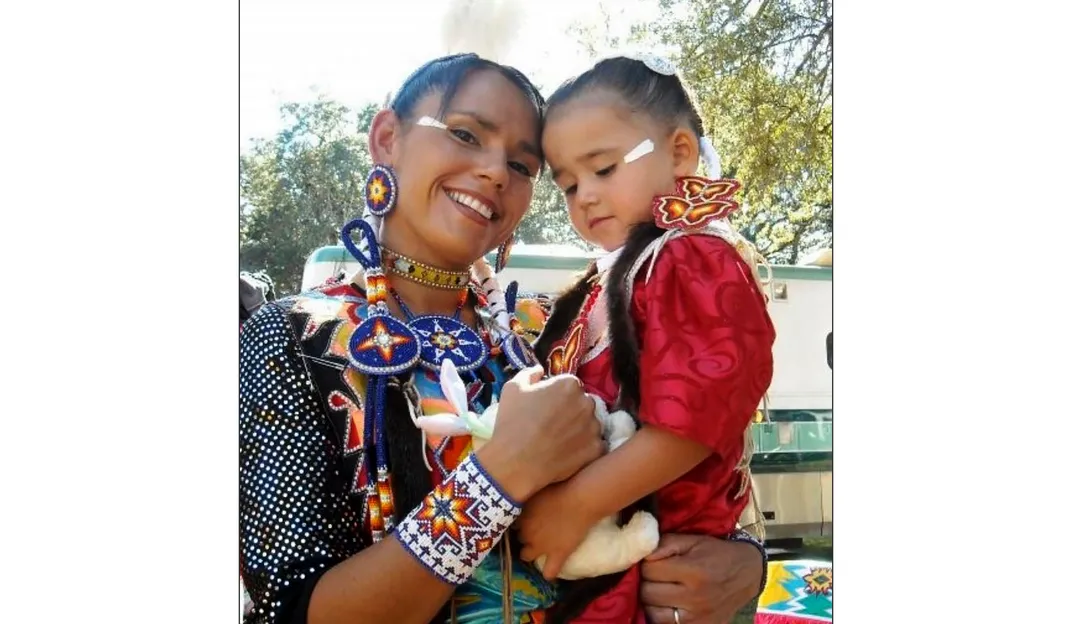 The concept of Mother Earth symbolizes the highest respect Native peoples have for the planet we all share today. Native ancestral knowledge emphasizes that all life is sacred. Women especially are considered sacred in Native philosophies as they are the givers of life. Without them, humankind cannot replenish itself. Their power is strong and respected. Mothers care for children and teach them the ways they should walk on their life's journey.
One of the first sounds a child hears in the womb is mother's heartbeat. Natives who attend tribal ceremonies and powwows often equate the heartbeat to the beat of a drum. In some tribes, the drum was given to their people by a woman. Many ceremonial origins within different tribes are attributed to women. Also, many tribes are matrilineal and adhere to female leadership, advice, and kinship.
Each tribe or First Nation has its own word for mother, for example:
Ina (Dakota)
E tsi (Cherokee)
Shimá (Navajo)
Nimaamaa (Ojibway)
T'daw t'daw (Kiowa)
Neinoo (Arapaho)
Ishki (Choctaw)
Ka'nisténhsera (Mohawk)
In many Native circles, every day is mother's day. But in 1911, President Woodrow Wilson signed an executive order that gave Mother's Day special prominence for all Americans. Three years later, Wilson lobbied Congress to set aside the second Sunday of May to remember, honor, and thank our mothers. Native communities responded with special events such as powwows, ceremonies, rodeos, feasts, and songs that honor Native mothers.
We asked Native people to share how they celebrate Mother's Day. Recognizing that family traditions will be different for many of us this year, here are some of the responses:
Templeton, Massachusetts: My own mother passed away when I was 21. For the past 20 years (have missed two), we've all travelled to the Mother's Day Powwow at Dartmouth, and three generations of my family dance and powwow together. Before we go home to different places, we always have dinner at a restaurant in that area and enjoy our time together swapping stories about our day.
Laguna, New Mexico: Face the sun, thank her, and drop my corn pollen, feed her.
British Columbia, Canada: I was just talking about this yesterday. I took my mom to Bull-A-Rama out of town. We stayed in a hotel and had dinner and went to the dance as well. A couple of cowgirls! Traditionally there was always a Mother's Day Rodeo somewhere. We would always take mom, too, as she was a horsewoman from way back. It gave her an opportunity to wear her best cowboy boots, usually with a fringed top, jeans, and hat. One year there was Ian Tyson, as well, playing for the rodeo dance, so I took her to that. It's a Country NDN Cowgirl way of celebrating. Lastly, I always brought her hanging flower pots most every year. This year Mother's Day is again on the 10th, I believe—the day my l'il bull rider was born in 1992. He left us 10 year ago this July in a bull-riding accident. He was my Mother's Day present. Mother's Day will always be sacred to our family.
Dallas, Texas: When my mother was alive and could travel, I would take her to lunch or dinner. One time I took her to the Fredericksburg Mother's Day Powwow, which was also a Veterans' Powwow. She really enjoyed the travel and honoring. Now she's passed, so I buy fresh cut flowers and put them in a beautiful vase and make a special place in my home to honor her, and sometimes I post her photo on Facebook in her Marine uniform.
Crystal Falls, Michigan: Ideally by dancing together, but this year I will be happy just to go to her house and take a social-distancing walk together.
Montross, Virginia: We—immediate family, grandkids, great-grand, and eventually great-great-grandkids—gathered to honor all the moms, with my mom being queen bee, matriarch, Clan Mother, etc. Missing her every day. Will celebrate her memory and life on Mother's Day.
Yukon, Oklahoma: When my mother and grandmother were living, my family and children always came home to spend a weekend of attending a local tribal powwow, church on Sunday, and a special dinner afterward. Mothers were honored at all of these special events. As we do among tribes, we also recognized all women who filled a mother's role to others. I always felt like I had many mamas.
Edmonton, Alberta, Canada: I take her to eat in a restaurant. She gets out of the house—she's in her 70s—and enjoys someone else's cooking. Thank you from north of the medicine line.
Ignacio, Colorado: Many of us were raised by our grandparents. My grandmother taught me the traditional rules, such as the Rite of Passage. In case the United States wanted to kill our people, the traditions would still be strong. Our Creator created our mothers with a loving, caring, and nurturing emotion, with a protective emotion. Our mothers will always provide for their children as best they can with love. As children, we are taught at a young age to cherish our mother with love which can never be taken. It is with this strong bond that we honor our mothers every day. I honor my grandmother in remembrance of raising me and my mother for her support always. May they both travel well in the Circle of Life. Southern Ute.
Auburn, Washington: My mom loves nature, but is bound to a wheelchair, so we took her to Bloedel Reserve. There are paved trails we could take her through to see beautiful ponds, waterfalls, and tons of flowers. Her favorite was the thousands of tiny little frogs by the pond. She said, "I wish I could take them home with me!"
Phoenix, Arizona: Make and share breakfast with traditional food like she did. Tell some of her stories of the canyon where we all grew up. Share mountain tobacco, then visit her grave and lay some new flowers and pray for our future as a family.
Valencia, Spain: In my family, every day is Mother's Day, just like every day is Earth Day. Not just once a year, when they tell us to celebrate it because they forget the rest of the year.
The Pas, Manitoba, Canada: My late dad always gave mom flowers. When he passed, I continued to give her flowers until she passed.
Memphis, Tennessee: My mom loved to eat catfish. There was always a good catfish restaurant to take her to in the Dallas–Ft. Worth area.
Kansas City, Missouri: Sharing whatever activity she wanted to, often planting flowers and eating together.
Shermans Dale, Pennsylvania: When my mother was alive, go visit, take a card and a flower. Mother's Day will be sad this year.
Madras, Oregon: I was raised by my grandmother, who is 87 now. I get her flowers—randomly throughout the year also—homemade cards or picture frames. Family gatherings with all her kids, grandkids, great-grandkids with food and lots of love. She loves seeing her family.
Whether you spend this Sunday visiting with family—via technology, if that's what's safe—or remembering earlier Mother's Days together, we hope the day brings you warmth and love.