NATIONAL MUSEUM OF THE AMERICAN INDIAN
"Never Underestimate the Power of Your Mind"—Artist Caroline Monnet
Caroline Monnet—a multidisciplinary artist with roots in Algonquin, Quebecois, and French culture—talks about her background, artists she admires, the challenges contemporary Native artists face, and the hopes she and her colleagues in the ITWÉ Collective have for their art, including the installation "Manifestipi": "Our intention was to create a place of gathering where dialogue would be central to the experience. I think we've managed to achieve that. Each person comes out of the experience with a different perspective or take on the work. It is fantastic when an artwork becomes an experience."
---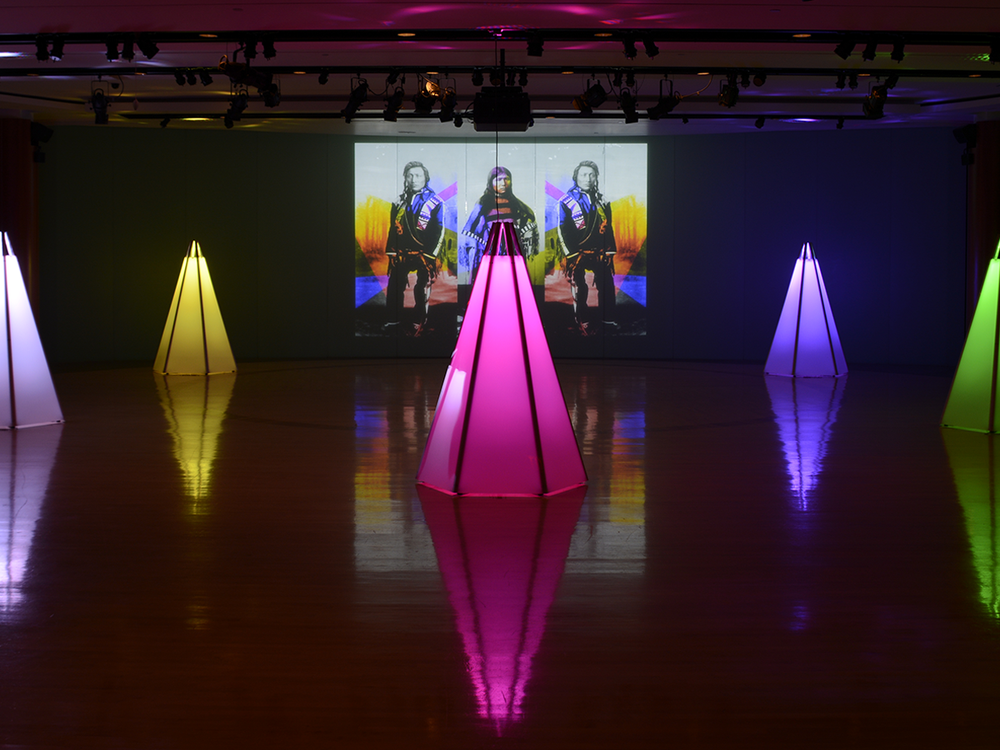 For Women's History Month, Caroline Monnet—a multidisciplinary artist with roots in Algonquin, Québecois, and French culture—talks with the museum's Dennis Zotigh about her background, a few of the artists she admires, the challenges contemporary Native artists face, and the hopes she and her colleagues in ITWÉ Collective have for their work.
May I ask you to introduce yourself?
My name is Caroline Monnet. I'm a member of the ITWÉ Collective. Our work Manifestipi has been on display at the National Museum of the American Indian in New York.
Do you have an Indian tribal name or professional name that you also use?
I just use my full name, Caroline Monnet. Friends and relatives call me Coco.
Where is your First Nation located?
My mom's community is in Québec. The Kitigan Zibi reserve is close to Maniwaki.
Where did you grow up?
I grew up between the Outaouais region of Québec and Douarnenez, in Brittany, France.
Are you a descendent of a historical leader?
I think my great grandmother was pretty badass. Her name was Mani Pisindawatc
When did you decide to pursue a professional art career?
I made my first film in 2009. I think I've always wanted to be an artist but did not come from an artistically driven family. It is when I moved to Winnipeg and met several artists there that I decided I wanted to pursue an artistic practice. My first film traveled to several international festivals, which allowed me to make a second one and so on.
What educational and employment path did you follow?
I studied Sociology and Communications at the University of Ottawa and the University of Granada in Spain. I later went to Winnipeg, where I did one semester. There I started working at the francophone Canadian Broadcasting Corporation, then for a production company called Productions Rivard. At 24 years old, I decided to become freelance and start making art. I've been working as a fulltime artist since then. I now live in Montréal.
What does Native art mean to you?
It's a strong sense of identity. It makes me proud and grounds me into knowing where I come from. Native art is constantly evolving, it challenges perceptions, and it is not limited to political outcomes. It has been a way to regain power of speech, self-awareness, and confidence.
What are some stereotypes you hope to break concerning Native art expression?
People forget sometimes that within the larger Indigenous community, there is also diversity. We don't all have the same language, protocols, and territories. We are also strong, resilient people who are not stagnant in time.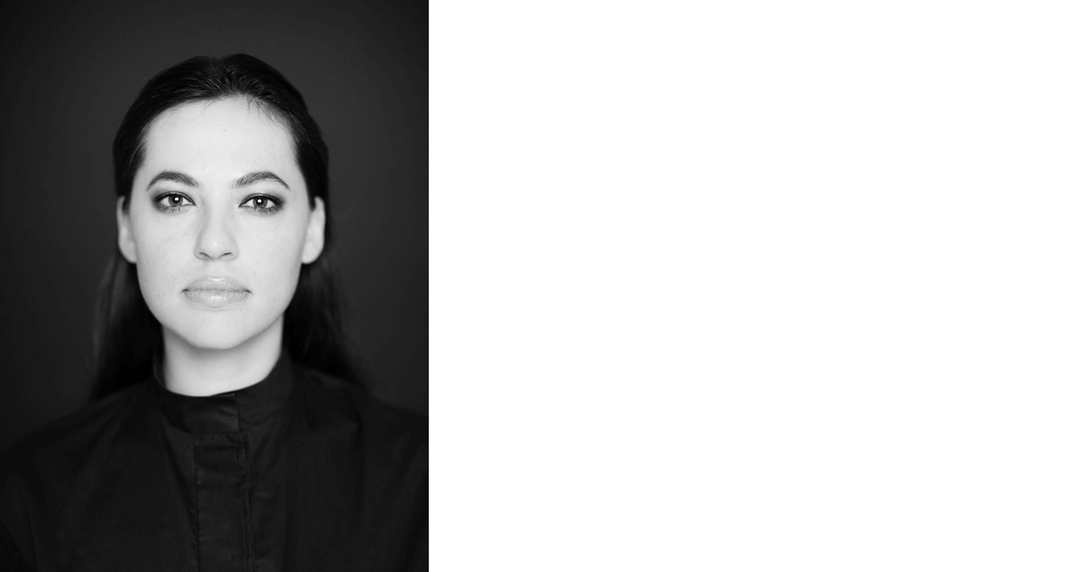 Who inspired you as a mentor?
People like Alanis Obomsawin, Alex Janvier, Daphnée Odjig, Nadia Myre are influential artists in my life. On a more personal level, my late mother-in-law, June Spence, has had a tremendously positive and important place in my artistic career and as a woman. My mother is also an incredible, strong, generous person and has taught me many values.
What traditional art forms are you interested in?
Recently I'm really into sculptures. I have been working with concrete for the last couple of years and just love the idea of working with industrial materials. I'm into graphic art also. Anything printed. This is fairly new as for the last year I've been exploring new designs and patterns.
What are some challenges you see as a Native in the art world?
The challenge is always the categorization of Native art. The labeling can be harmful in the sense that it confines Native artists to only being Native artists. I believe Native artists also want to exhibit outside of specifically Native group shows, on an international level of representation and recognition. We have to be careful in labeling Indigenous contemporary art, as the reality is rather Indigenous artists making contemporary art. Notice the slight difference? We are not stagnant.
Who is your personal favorite artist?
Hard question!! I like Teresa Margolles, Jeffrey Gibson, Olafur Eliasson, Maya Deren. . . .
Where are some of the places you have shown prior to the National Museum of the American Indian?
The Palais de Tokyo (Paris), Montréal Museum of Contemporary Art, Arsenal Contemporary New York, Sundance, Toronto International Film Festival.
What are some barriers you have faced in redefining Native American art?
Sometimes people ask me, how is my work Indigenous? I like that I can contribute to Indigenous esthetics without being overtly culturally specific. The thematics, concerns, research are rooted in Indigenous identity and social context, therefore the work is Indigenous.
Is there any pressure associated with creating and exhibiting your art?
As an artist you always want to surpass yourself. Master your craft. Be better than the last exhibit. I think I put my pressure onto myself. I just want to make sure I do good work that is smart, authentic, honest, and can contribute to changing the world in a positive manner.
What positive feedback have you received from Manifestipi?
Manifestipi is created under the ITWÉ Collective. The other two members are Kevin Lee Burton and Sébastien Aubin. We've had such a great response with this work as people are automatically drawn to the iconic symbol of the tipi, as well as by the fluorescent lighting, soundtrack, and video that come with it. Our intention was to create a place of gathering where dialogue would be central to the experience. I think we've managed to achieve that. Each person comes out of the experience with a different perspective or take on the work. It is fantastic when an artwork becomes an experience.
What future changes or ideas to you have in your works?
ITWÉ is currently working on several future projects, including an exhibition at Centre Bang in Chicoutimi, Québec. We are based between Winnipeg and Montréal, so it seems our interests lately have been around communication and how to generate ideas across territories. We are always navigating between different languages, French, English, and Cree, as well as provinces, Manitoba and Québec, as well as city or remote places.
What educational and artistic path would you recommend for Native people who would like to break into art?
I would say to find what you are passionate about and not to be afraid to explore further. Going outside of your comfort zone can be terrifying, but the rewards after are exponential. You'll feel proud and accomplished. You'll feel grown and realize that anything is possible once you've put your mind to it. I guess I'd say never to underestimate the power of your mind. Those are the messages I'd like to share with young people, as well.
Is there anything else you would like to add?
Thank you for your interest in Manifestipi!
Thank you.