NATIONAL MUSEUM OF AMERICAN HISTORY
Celebrating Pride Month, Flag Day and More, Check Out these June Happenings
June Happenings include an exhibit that takes a look inside a legendary blues archive and a performance that celebrates the centennial of The Duke Ellington Orchestra.
---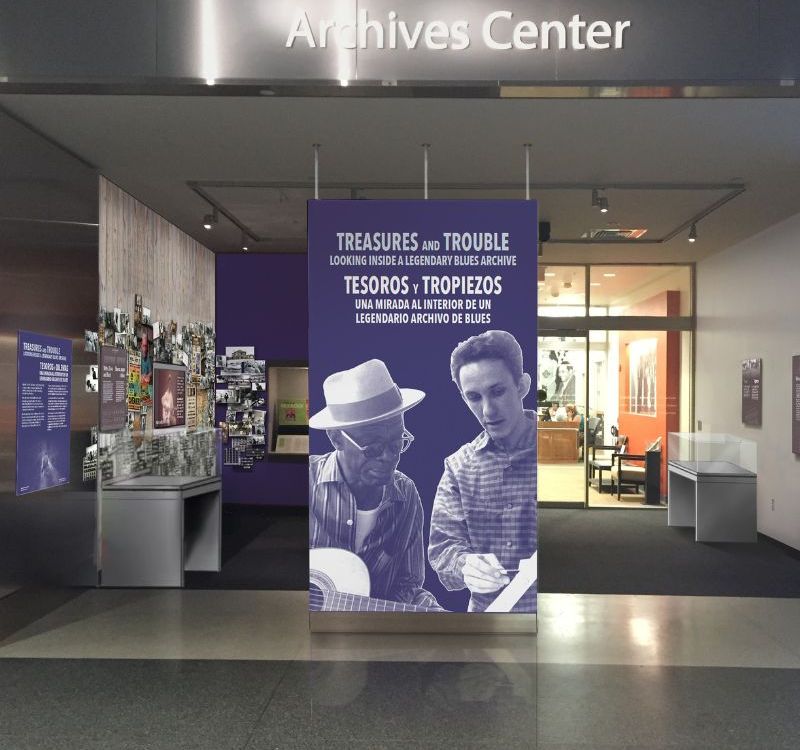 EXHIBITION OPENING 
 
"Treasures and Trouble: Looking Inside a Legendary Blues Archive" 
Archives Center, First Floor, West 
Opens June 23
 
The exhibit explores the many treasures and troubles found within Robert "Mack" McCormick's one-of-a-kind music archive. McCormick (1930-2015) was a white, Houston-based, self-trained folklorist who built one of the world's largest and most significant archives on blues and other Southern musical traditions. Examples from McCormick's research notes and recorded interviews with Southern black blues artists, original writings, photography, correspondence and more will be included in this display along with booking contracts for artists such as Sam "Lightnin" Hopkins. This selection was chosen from an archive that fills nearly 100 feet of shelving (as long as a 10-story building is high). The display also raises questions from troubling revelations discovered within that archive, about how history has been told and who has done the telling. McCormick's Washburn guitar from the 1920s and which was played by artists including Hopkins and Mance Lipscomb will be included. The display will ask visitors to consider questions such as how history has been told and who has done the telling?
 
A companion program July 9 will be part of the 2023 Smithsonian Folklife Festival in partnership with the museum and Smithsonian Folkways. The evening concert, featuring Dom Flemons, Phil Wiggins and Yasmin Williams, celebrates the display, a new six-LP vinyl box set from Smithsonian Folkways and the publication of McCormick's manuscript, "Biography of a Phantom," by Smithsonian Books. 
 
PRIDE MONTH
 
Pride month is marked in June to honor the legacy of the 1969 Stonewall Uprising in New York. Visitors can find related LGBTQ+ content, stories and artifacts in the recently opened exhibits, "Mirror, Mirror: Reflections of America in Disney Parks" and "Entertainment Nation" as well as in the "We Belong Here" exhibit case related to the 50th anniversary of Title IX.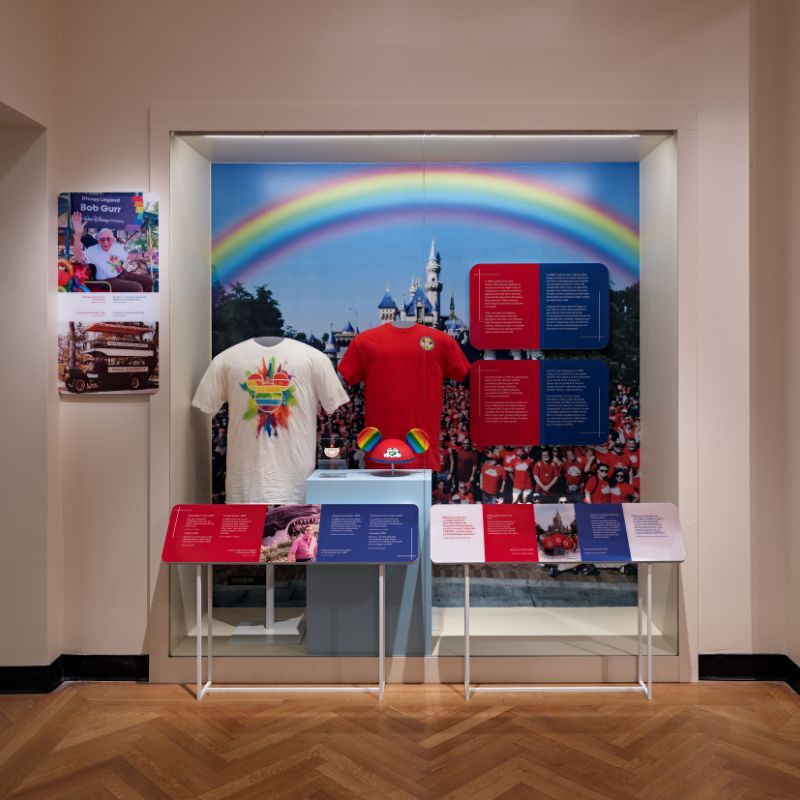 PROGRAMS AND PERFORMANCES

The SJMO Presents: A Centennial Celebration of The Duke Ellington Orchestra
Baird Auditorium, National Museum of Natural History
10th St. & Constitution Ave. NW, Washington, DC 20560
Sat. Jun. 10, 7 p.m. 

They've been called everything from the Washingtonians to Duke Ellington and His Kentucky Club Orchestra to Duke Ellington and His Famous Orchestra but the Duke Ellington Orchestra under any name maintains an unparalleled place in the history of American music. This year marks the 100th anniversary of this legendary band, and the Smithsonian Jazz Masterworks Orchestra, the big band ensemble in residence at the National Museum of American History, will offer this tribute to celebrate their vast musical legacy. Performance selections include "Rainy Nights," "Harlem Airshaft," "Charpoy" and "The Biggest and Busiest Intersection." 

To purchase tickets:
https://smithsonianassociates.org/ticketing/tickets/sjmo-duke-ellington

Members $20; Nonmembers $25
Flag Day Citizenship Ceremony
Wednesday, June 14
11 a.m.
Flag Hall, 2 West
As the home of the Star-Spangled Banner, the actual flag that inspired Francis Scott Key to pen what would become the national anthem, the museum will mark Flag Day by hosting a citizenship ceremony. This will be a special ceremony, in partnership with the U.S. Citizenship and Immigration Services, to mark the conveying of citizenship to 25 children. The ceremony is open to the public.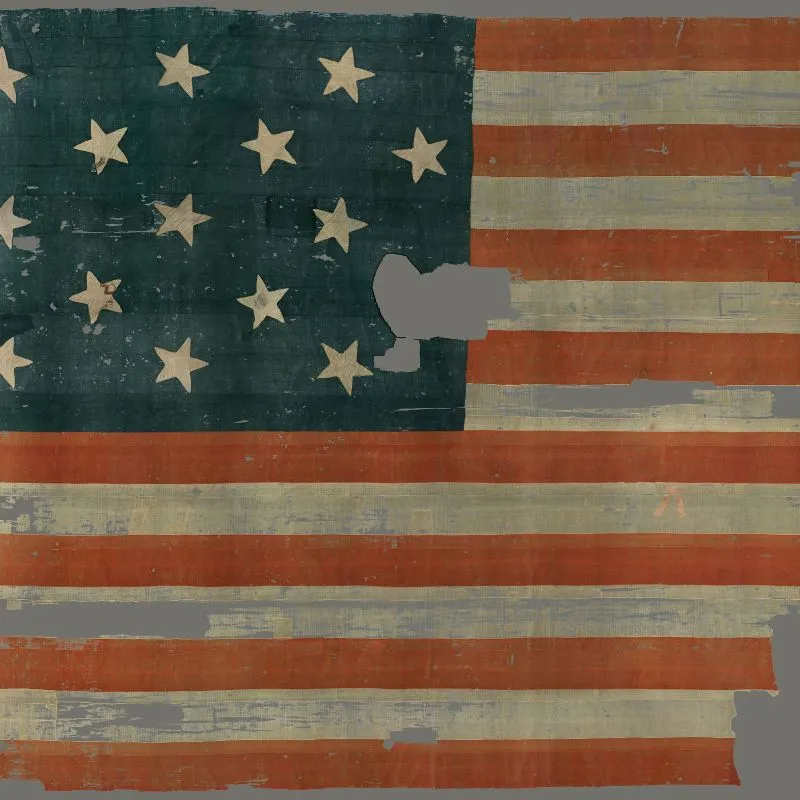 National History Day Exhibit Showcase
June 14, 2023; 10 a.m. – 5:30pm
Throughout the Museum 
As the museum marks Flag Day, open spaces on all three floors will be taken over by 50 table-top displays created by middle- and high-school students competing in the 2023 National History Day National Contest. The exhibits represent topics relevant to their state and local communities and reflect the 2023 theme of "Frontiers in History: People, Places, Ideas."

VISITING
What to know:
The museum is open seven days a week, except Dec. 25, between 10 a.m. and 5:30 p.m. Admission is free, and passes are not required. For more information, go to https://americanhistory.si.edu/visit
Food: 
The Eat at America's Table Cafe is open for full food and beverage service. To mark the new federal holiday of Juneteenth, the Eat at America's Table Cafe menu will feature dishes centered on Southern Barbeque traditions. The Leroy Neiman Jazz Cafe is open for prepared sandwiches, salads, New Orleans favorites, including po boy sandwiches and gumbo, and dessert. 
Bottled water is allowed in the museum. We recommend bringing a refillable water bottle for fountains.
Stores: Open from 10 a.m. to 5:30 p.m. 
ABOUT THE MUSEUM
Through incomparable collections, rigorous research and dynamic public outreach, the National Museum of American History seeks to empower people to create a more just and compassionate future by examining, preserving and sharing the complexity of our past. The museum, located on Constitution Avenue N.W., between 12th and 14th streets, is open Friday through Tuesday between 10 a.m. and 5:30 p.m. Admission is free. The doors of the museum are always open online and the virtual museum continues to expand its offerings, including online exhibitions, K–12 educational materials and programs. The public can follow the museum on social media on Twitter, Instagram and Facebook. For more information, go to https://americanhistory.si.edu. For Smithsonian information, the public may call (202) 633-1000.