NATIONAL MUSEUM OF AMERICAN HISTORY
From Artificial Intelligence to Ancestral Foods, Check Out These November Happenings
Attend a naturalization ceremony and other events hosted by the American History Museum
---
NATURALIZATION CEREMONY
Naturalization Ceremony
Nov. 10 ; 11 a.m.
Flag Hall
Second Floor, Center
To mark Veteran's Day, the National Museum of American History will host a naturalization ceremony in partnership with the U.S. Citizenship and Immigration Services agency.
Against the backdrop of the Star-Spangled Banner gallery entrance, approximately 25 applicants will receive Certificates of Naturalization after taking and Oath of Allegiance. The ceremony is open to the public and will include an Objects Out of Storage display showcasing artifacts from the museum's noted military history collections.
COOKING UP HISTORY
"Cooking Up History"
"Nourish Your Body, Nourish Your Spirit with Ancestral Food" 
Guest chefs: Elena Terry and Zoe Fess
Nov. 4; Noon
Wallace H. Coulter Plaza
First Floor, West
Register for free here: https://www.eventbrite.com/e/399656151307
Guest chefs Elena Terry and Zoe Fess will prepare Seedy SassSquash, a seed crust with squash custard, topped with wild rice or apple dust and cranberry sauce. This dish features Ho-Chunk ancestral squash, lost to their community for generations until recently. 
This program is produced in collaboration with the Smithsonian's National Museum of the American Indian and the United Nations Food and Agriculture Organization's North American Office.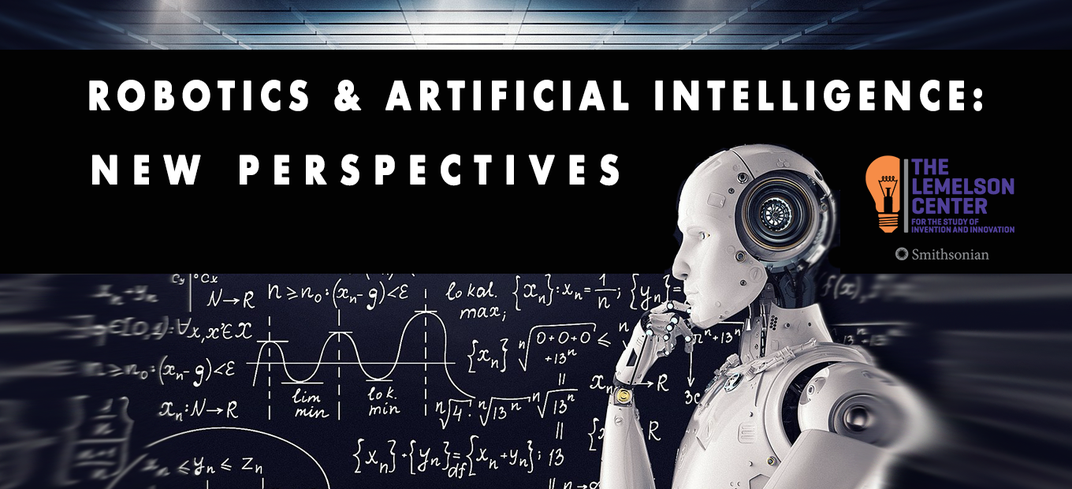 LEMELSON CENTER
"Robotics and Artificial Intelligence: New Perspectives"
Nov. 1-4; 1-2:30 p.m. daily
Virtual event; Free registration required
For more information: invention.si.edu/events
"Robotics and AI: New Perspectives," a web-based Smithsonian symposium, will explore the history, contemporary relevance and future prospects for intelligent systems. Our expert panelists—including roboticists, computer scientists, historians, journalists, economists, social scientists, cultural critics and policymakers—will examine the social benefits and negative impacts of innovations in robots and artificial intelligence.
EDUCATIONAL WEBINAR
Democracy: A National Youth Summit Civic Education Series
Nov. 15
Onilne webinar
For more information: https://americanhistory.si.edu/national-youth-summit/democracy
A conversation with a museum expert and overview of classroom resources will be released over the course of the 2022–2023 school year which will address the driving question, "How do the stories we tell about our past shape our democracy?" Students will learn about "The Longest Walk" to work through the supporting question, "What happens when all or part of your identity is not included in the narrative of U.S. democracy?"
PK-12 VIRTUAL LEARNING
HistoryTime
HistoryTime is an object-based learning video series for children ages 5-8. For more information, visit HistoryTime on YouTube.