In baseball, it all comes down to the batter. Will they be the hero, or be faulted for the team's loss? Will they hit a home run or strike out? We think about the person behind the plate, but do we consider the artistry behind the bat itself?
In January 2020, in preparation for the upcoming ¡Pleibol! In the Barrios and the Big Leagues / En los barrios y las grandes ligas exhibition, curators acquired a one-of-a-kind bat, made by an inspiring person.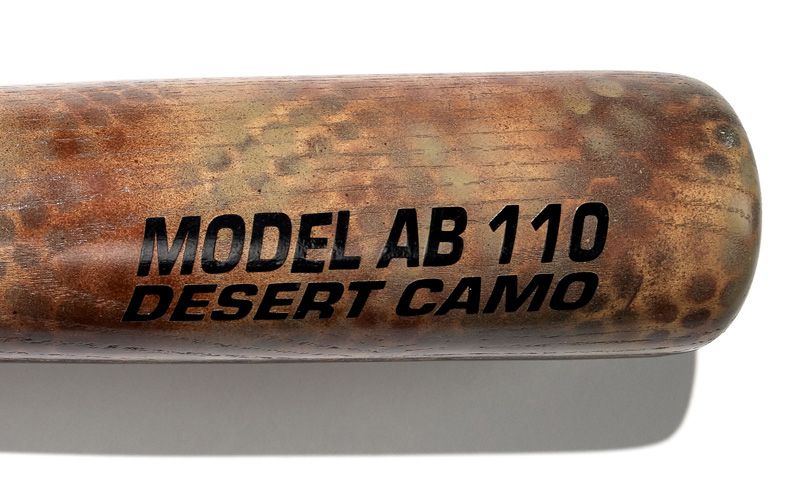 Made by Dominican American air force veteran Juan Baret, the bat features striking details representing his life. Called "Desert Camo," the hand-carved white-ash baseball bat was made to be lightweight, strong, and stylish. In this case, the bat's use is less important than its story. In 2013 Baret designed, carved, and painted Desert Camo as "an expression of who I am." While painting the brown tones and desert hues of this bat, memories and nostalgia surfaced—both of his time in the service and also his early childhood in the Dominican Republic, where he shaped toys and sculptures out of clay and mud.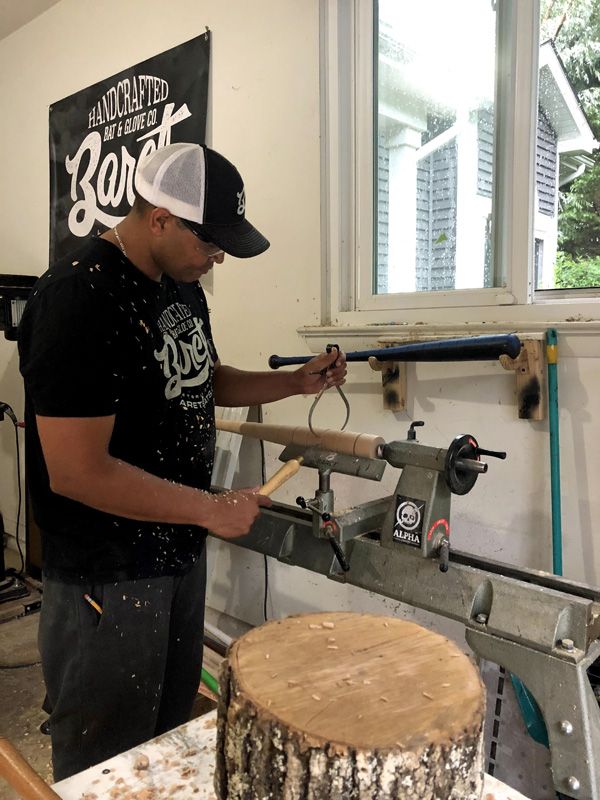 At nine years old, Baret immigrated with his family to the United States and settled in the Bronx, New York, in the shadow of Yankee Stadium. There he developed a love of baseball. He attended the games whenever a passerby would gift him an extra ticket. He also played on baseball teams in his local neighborhood.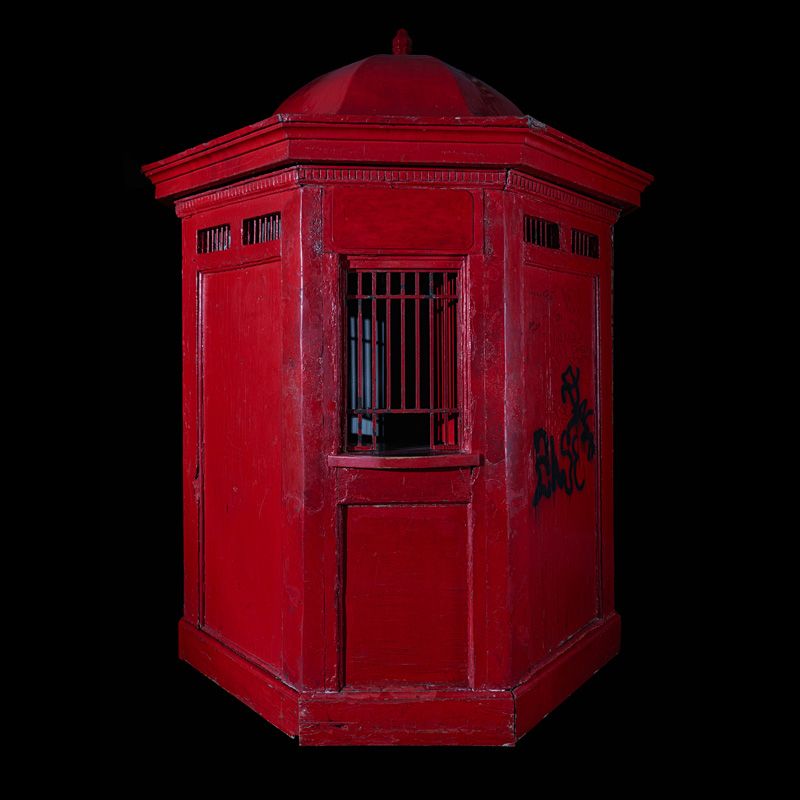 Baret grew up determined to find work in engineering, and he knew the military would provide him greater opportunities in the field. In 1998 he joined the air force as an engineer assistant, and after experiencing the trauma and grief of 9/11, he felt that serving in the military was truly his calling—a way to make a difference and help his community. Wanting to continue playing baseball, he joined a recreational league while stationed in Hawai'i. Baret left the air force with plans to finish college and enlist in the army to train as a helicopter pilot, but grappling with multiple injuries and chronic pain from his service put an end to his dreams of flying and his participation in baseball.
Even if he couldn't play, Baret was determined to stay involved in baseball. He taught himself how to carve and design baseball bats; he continues to grow his business, Baret Bats, which makes custom bats for use on the field and as art pieces. Each bat is hand-carved and tailored to the user's needs and aesthetic preferences. Baret inscribes the initials of his family members when naming the model of the bat. AB 110 refers to his second daughter (Alexandra Baret) and the bat's shape profile. Shape profiles are nuanced: some are a little slimmer than others, some are a little longer than others, and some taper more from base to tip. Experienced players often prefer one shape over another. Baret's bats serve as a symbol of love for the game, hard work, and dedication to family.
In 2011 Baret served in Afghanistan, this time as a civilian working for the Army Corps of Engineers. Now a husband and father, he saw this deployment as a way to make the world safer for his family. He created the Desert Camo bat to reflect this civilian deployment, painting a unique camouflage design reminiscent of his service in the deserts of Afghanistan. After researching different methods for creating the camo print, he came upon a fish netting to provide the stencil for each of the three layers of brown, tan, and taupe paint.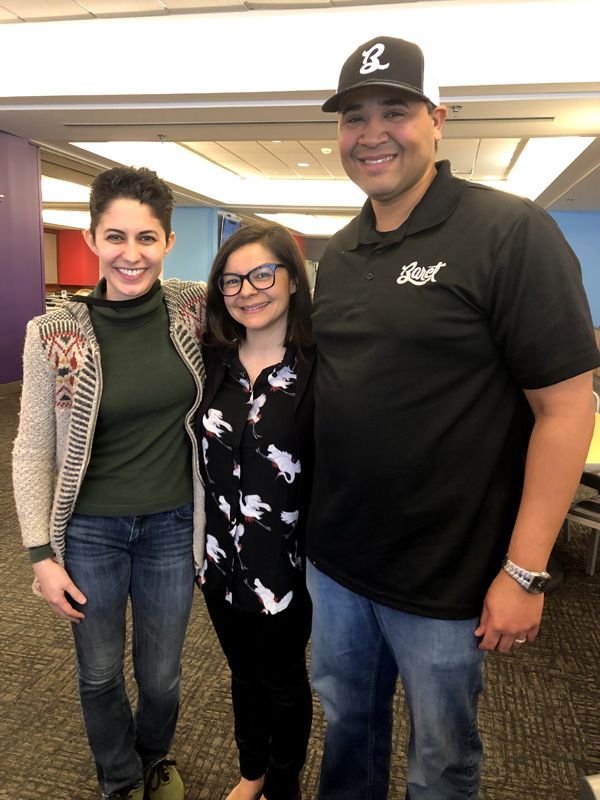 So the next time you watch a batter hit one out of the park, take a moment to think of what went into the bat itself. Oftentimes bats are mass produced, but in the case of Baret Bats, they can hold special meaning. For our curators, Baret Bats inspire us to see the good in every situation and create opportunities with the gifts we are given.
¡Pleibol! has received generous support from the Cordoba Corporation and the Latino Initiatives Pool, administered by the Smithsonian Latino Center.
This post was originally published on the National Museum of American History's blog on October 14, 2020. Read the original version here.