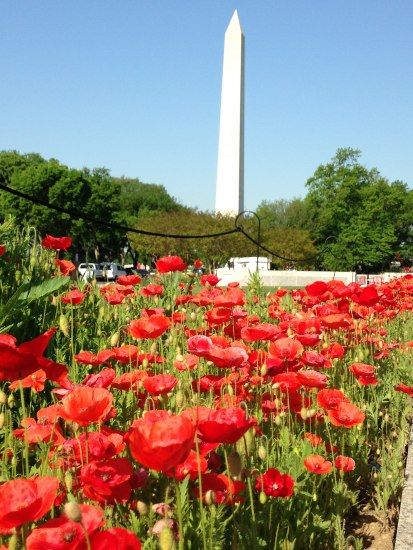 Much like the Emojis of today, flowers were popular symbols used to communicate the emotions of the Victorian era (1837–1901). Published volumes like Catharine Waterman's 
Flora's Lexicon
 (1840) helped curious readers decipher codes written in blooms. Does this suitor love me? Or not? Or is, perhaps, the blossom-giver on the fence about the whole matter, and leaving town for a few days to ponder this serious decision? These questions, and so many other sentiments could be relayed by a thoughtfully assembled bouquet. Hopefully, the recipient would interpret the message correctly since there were a variety of different flower glossaries in circulation.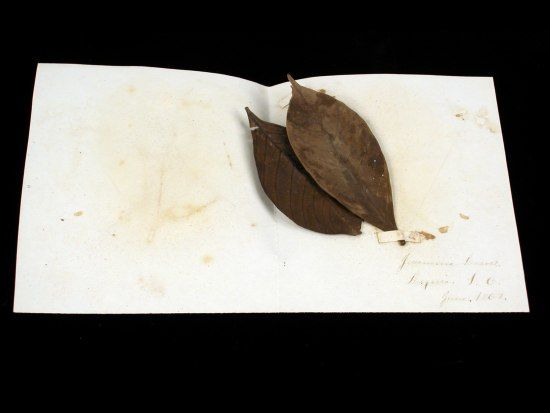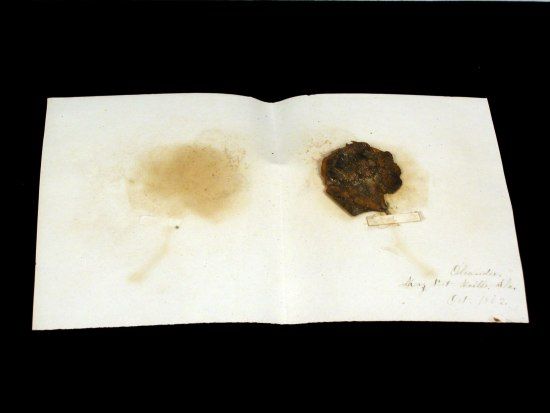 Floriography
, as the language of flowers was known, was not limited to bouquets. One young Civil War soldier, Corporal Edwin J. Barden of Company G, 7th Connecticut Infantry, gathered flowers native to the Southeastern United States, where the 7th fought a number of battles. He pressed them between blotting paper labeled with the name of the specimen, its location, and the date it was found. Most of the flowers had meanings: geraniums meant "steadfast piety," jessamine (jasmine) meant "separation." Oleander meant "beware," while camellia petals said "my destiny is in your hands." Only one of the specimens was put in an envelope and addressed to a Miss Lizzie Jones, in care of the Pease and Foster dry goods store in Hartford, Connecticut. It is not known if she ever received the gift; all of these specimens were found in the Army Corps of Engineers archives after a recent inventory of its collections. Corporal Barden survived the war, married (not to Miss Lizzie Jones), and moved to Washington, D.C., where he lived the remainder of his life. He is buried in Arlington National Cemetery.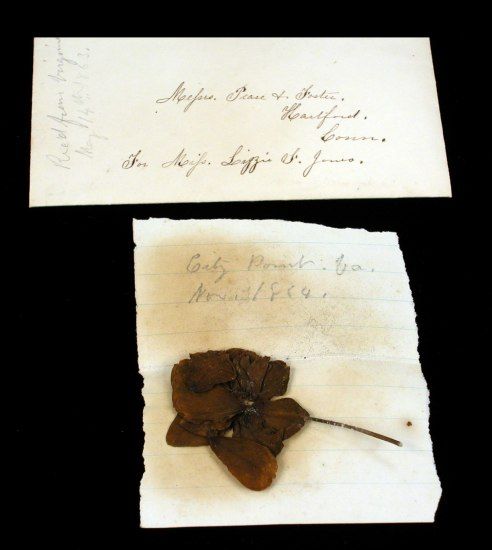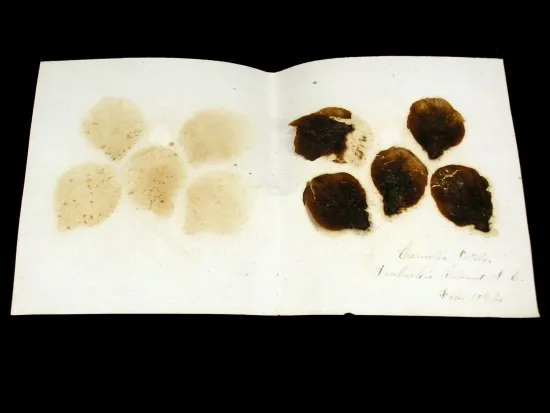 Communicating feelings with the right flower is not exclusive to romantics. Every year, nearly 80 million corn poppies (
papaver rhoeas
) appear on jacket lapels and collars around the world. Though often artificial, these red poppies carry the message to remember and honor those who died in war. How this flower became a symbol has much to do with an American academic, Moina Michael, who was inspired to become an advocate for war veterans after reading a poem in 1918 titled 
In Flanders Fields
.  The poem, written by World War I Canadian Army surgeon John McCrae, provided a vivid image of sacrifice. Corn poppies flourish in disturbed soils; they bloomed by the millions among the splintered trees, tangles of barbed wire, ruined corpses, shell holes, and trenches lacerating the battlefields of Europe. These tiny scarlet blooms, seemingly stained by the blood-soaked soil, gave hope that something beautiful could arise from the cruelty and violence. Since 1921, the corn poppy has been a symbol that 
we shall remember them.
"Buddy" poppies of red crepe were made and distributed by the Veterans of Foreign Wars (VFW) to honor fellow servicemen who had died or were maimed during the war. Introduced before Memorial Day 1922, they quickly caught on with the American public. Production of the poppies reached four million flowers by the 1930s.
This post was originally published on the National Museum of American History's blog on May 26, 2016. Read the original version here.