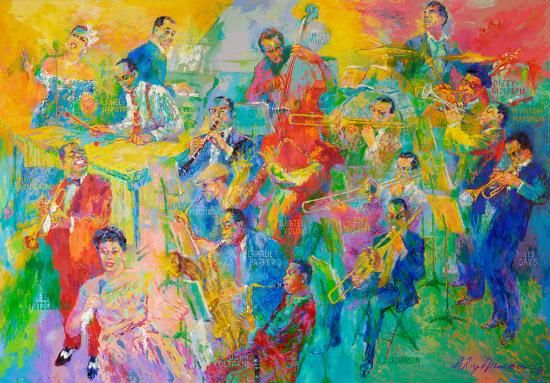 When serious jazz fans namedrop their favorite musicians (and their copious nicknames), it can be a bit intimidating for those of us who are new to jazz appreciation. Don't worry, we're here to help put jazz history's names and faces together—and just in time for Jazz Appreciation Month.
Here are the National Museum of American History, we are lucky to have the perfect visual meet-and-greet for jazz: LeRoy Neiman's massive jazz painting, Big Band. The painting was generously donated by the LeRoy Neiman Foundation, which also pledged $2.5 million in support of the future of jazz programming at the museum. Neiman's imaginary jam session featuring 18 American jazz musicians delights visitors outside our cafe. Read on to meet these musicians one by one below.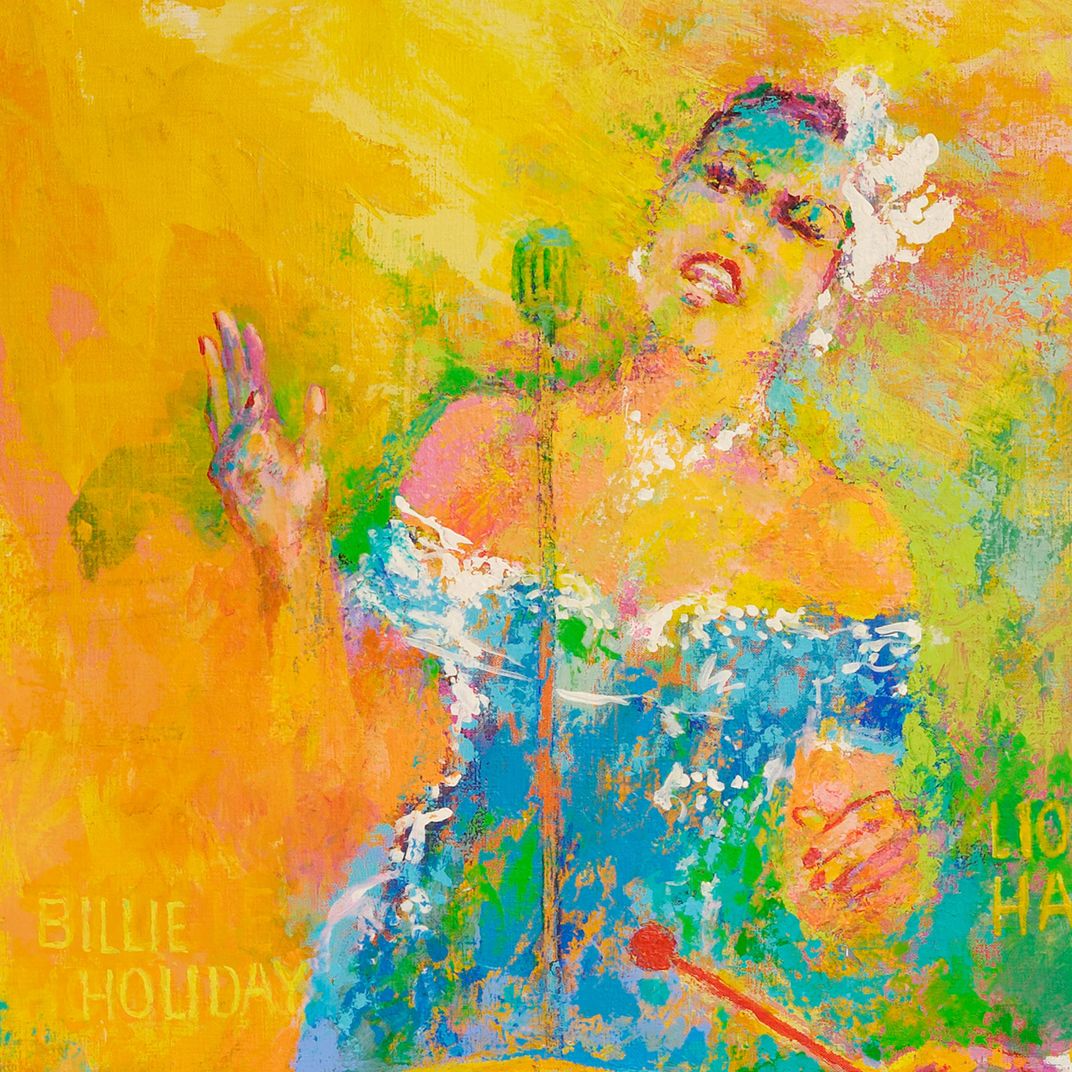 1. Billie Holiday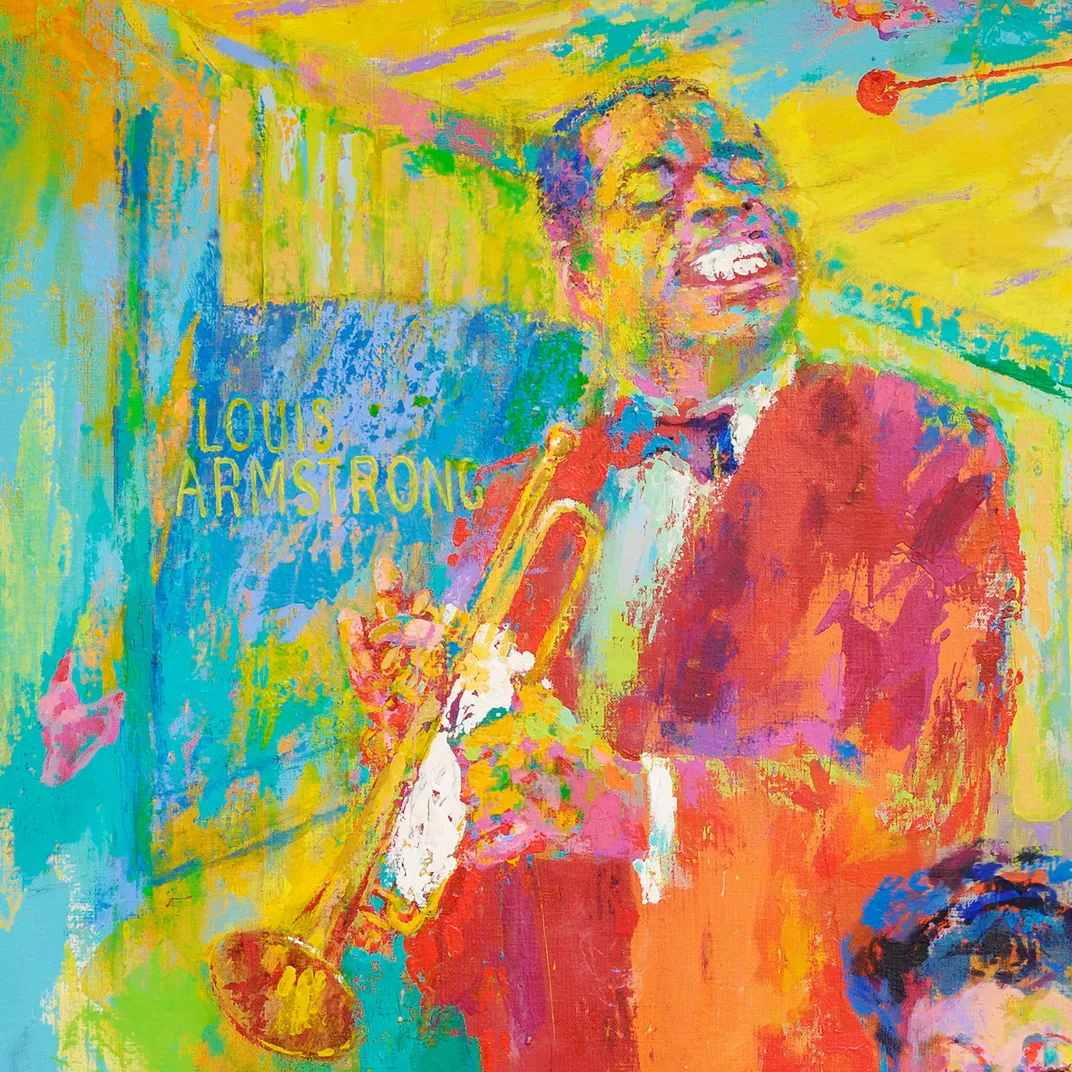 2. Louis Armstrong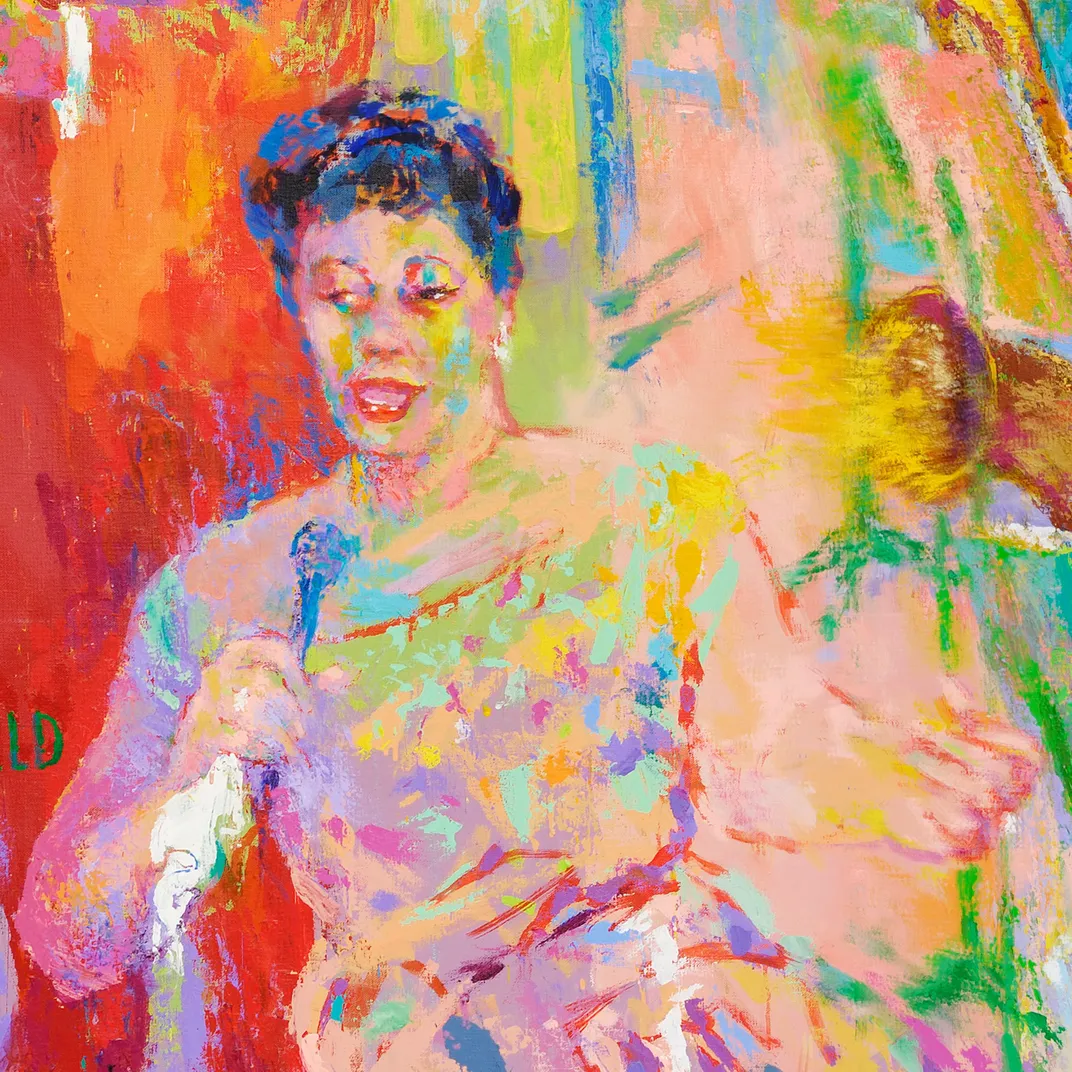 Ella Fitzgerald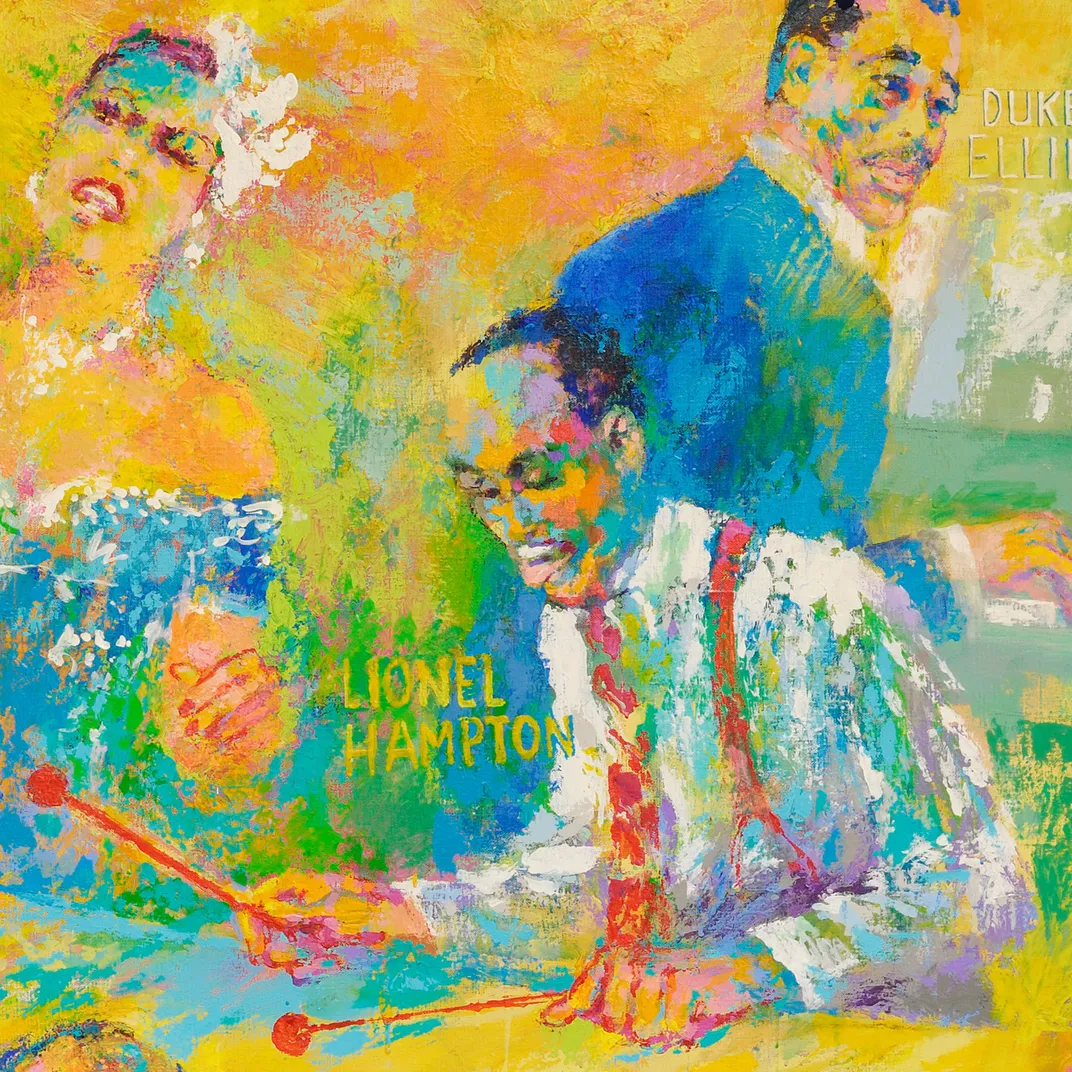 4. Lionel Hampton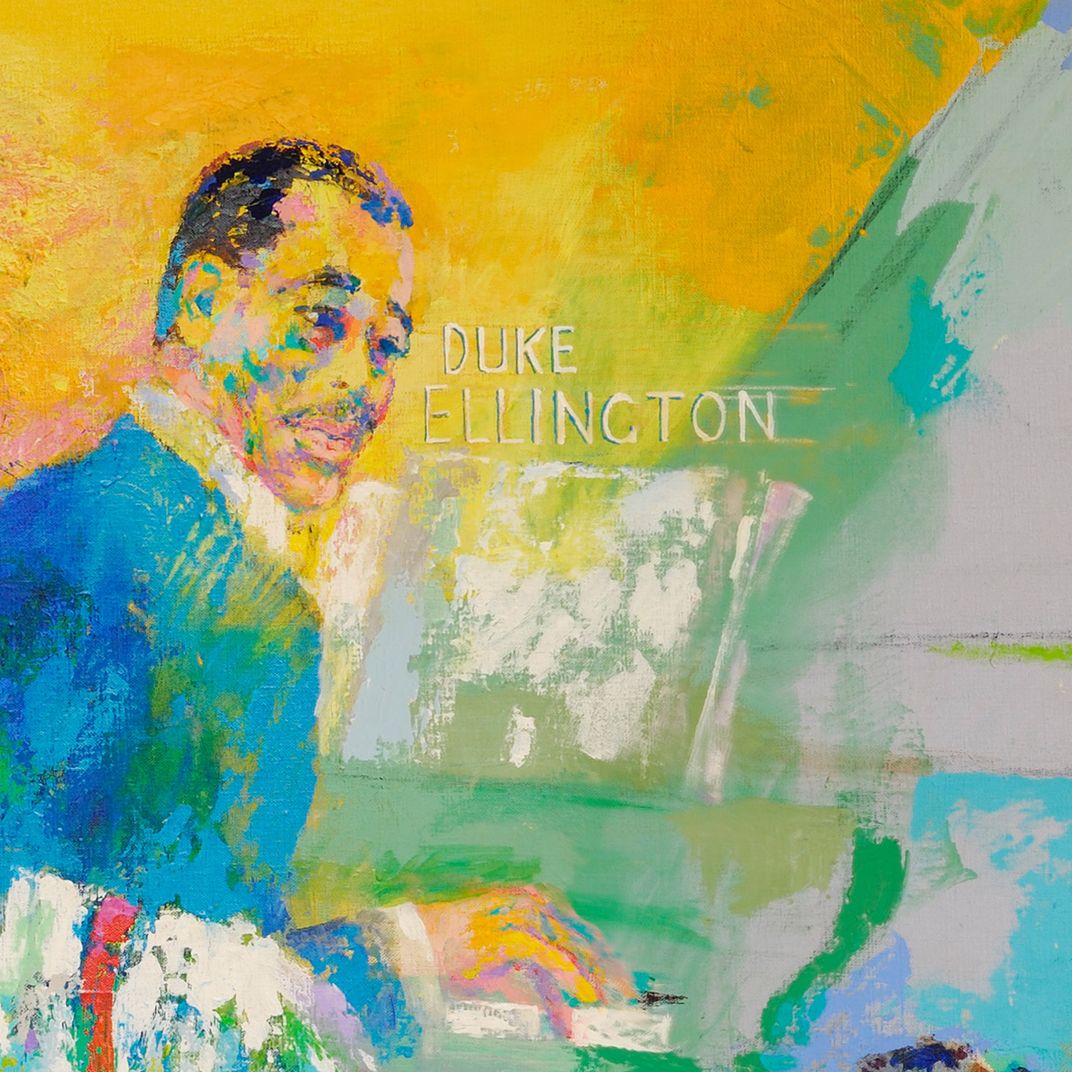 5. Edward "Duke" Ellington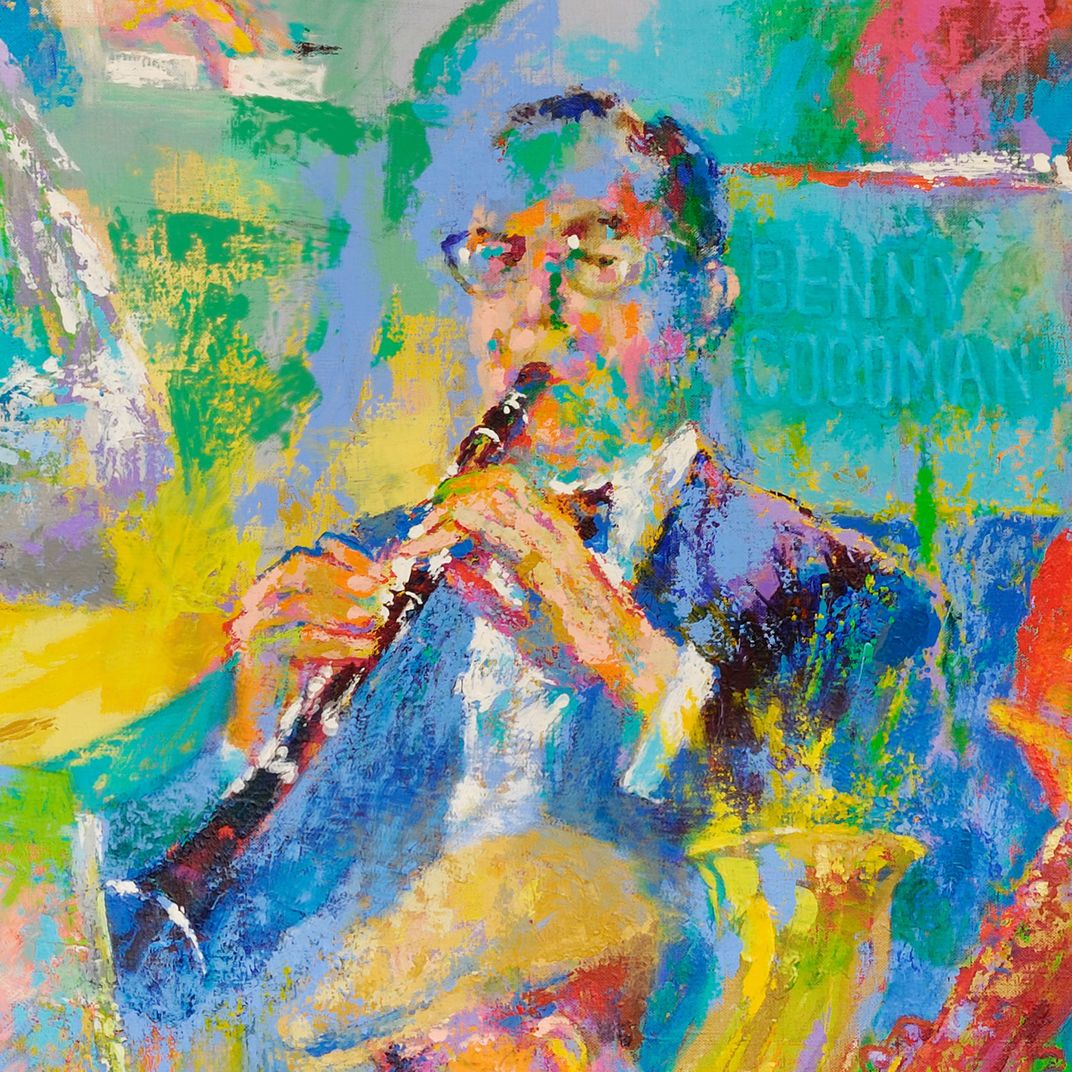 6. Benny Goodman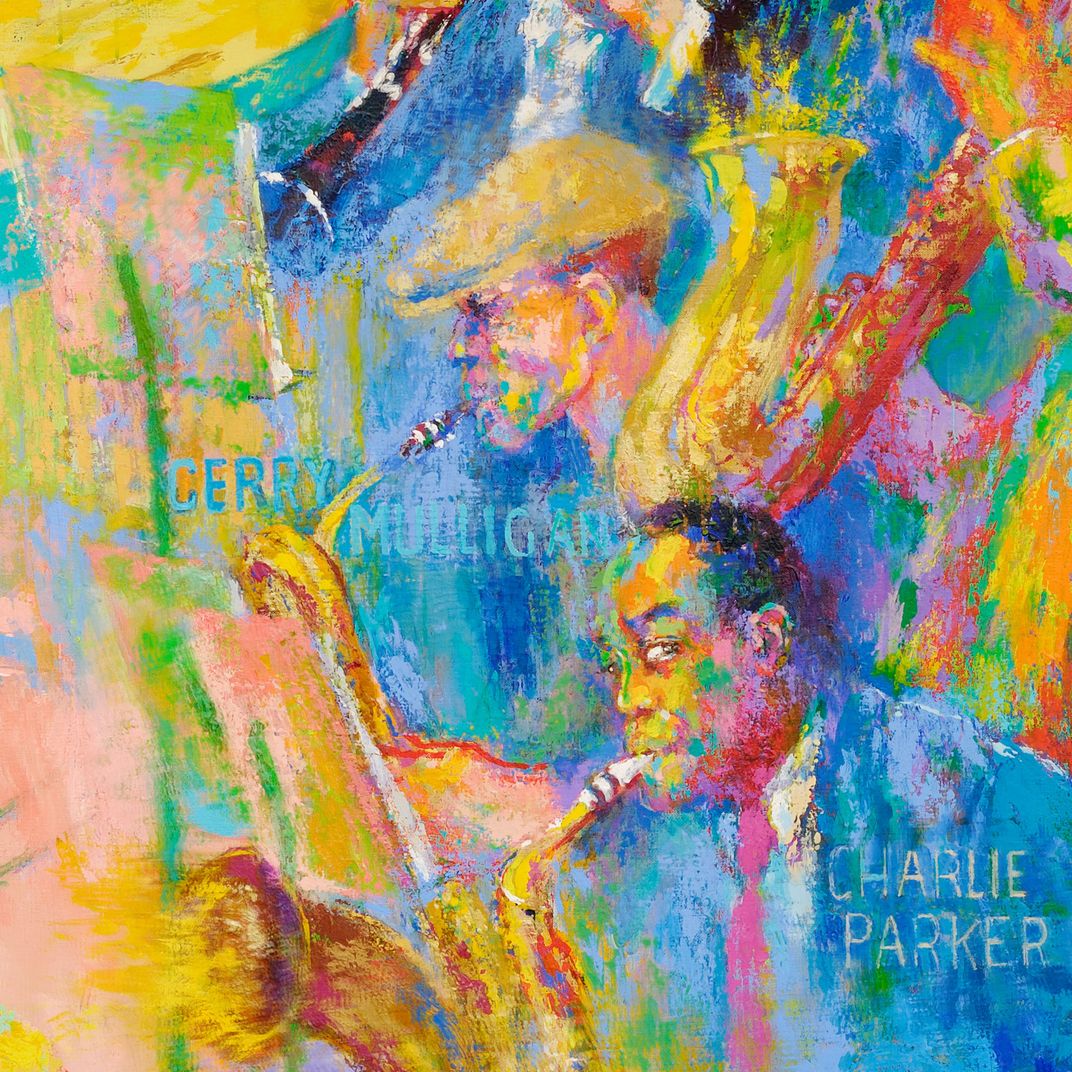 7. Gerry Mulligan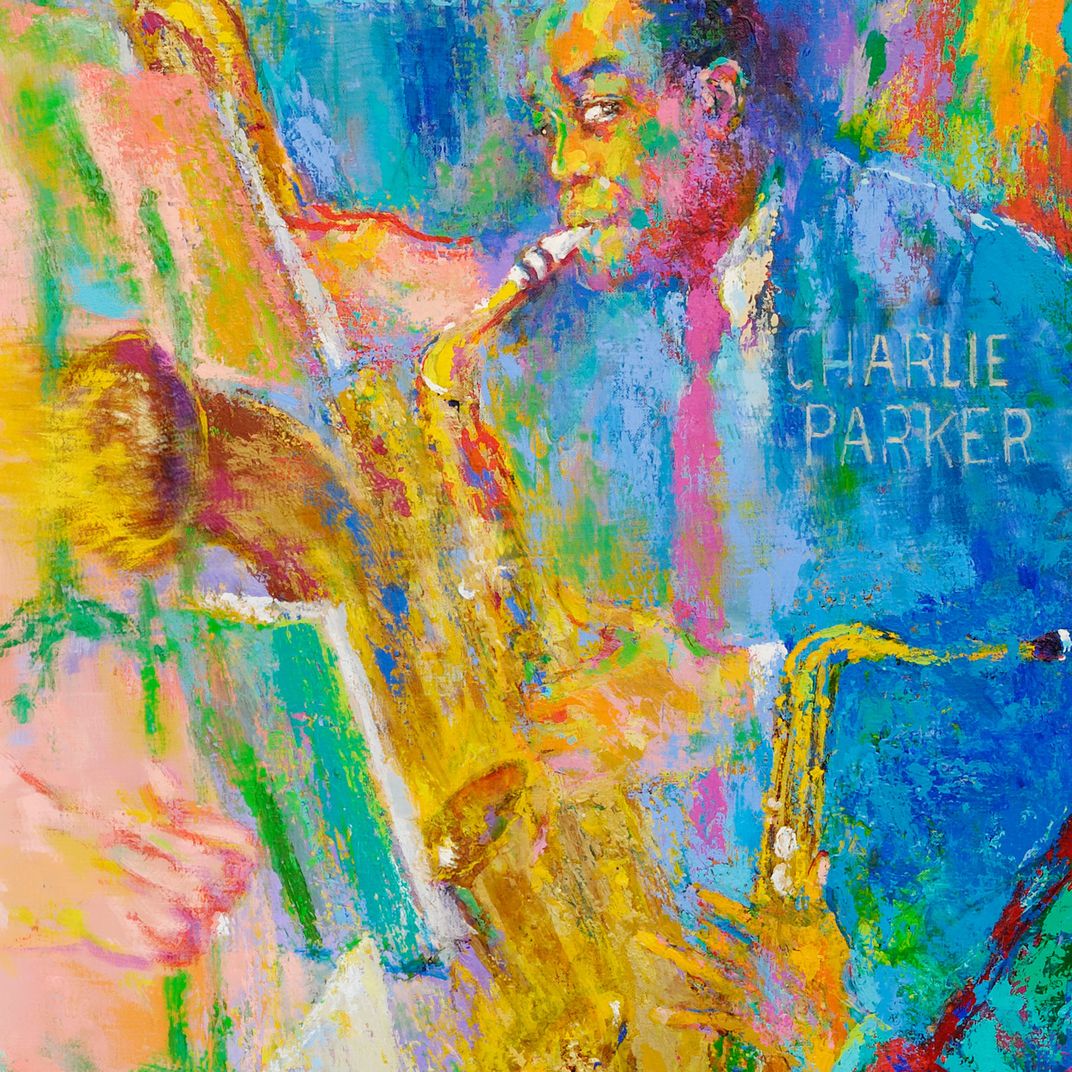 8. Charlie Parker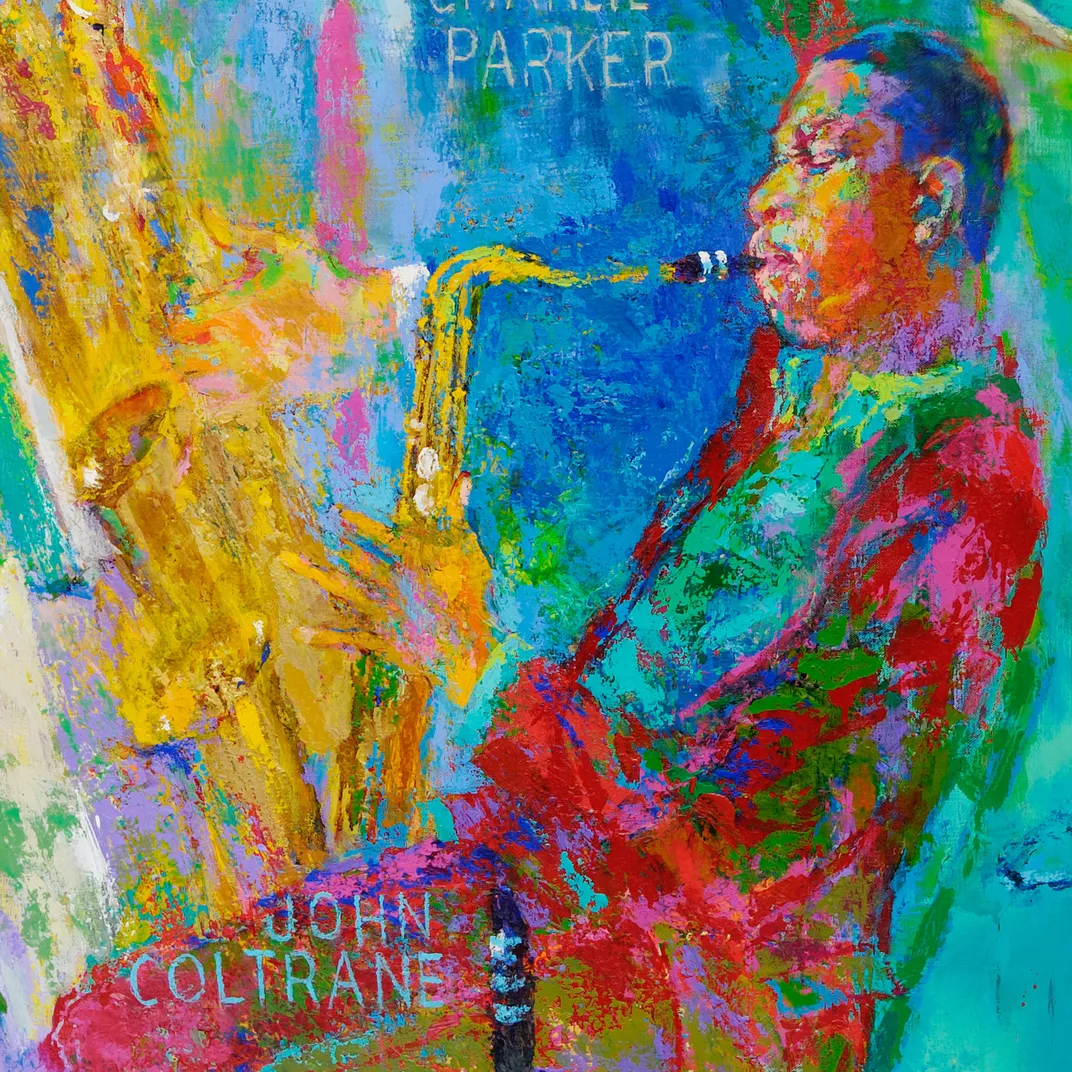 9. John Coltrane
Want to learn more about the American experience through the transformative power of jazz? The museum's Smithsonian Jazz team strongly recommends you check out their website to explore our jazz oral history collection, get tickets to performances by the Smithsonian Jazz Masterworks Orchestra, celebrate Jazz Appreciation Month, and more. Or sign up to receive a monthly jazz e-newsletter from the museum for regular reminders.
This post was originally published on the National Museum of American History's blog on April 22, 2015. Read the original version here.