NATIONAL MUSEUM OF AMERICAN HISTORY
The Card Collection That Blurred Baseball's Color Line
In the pages of this album, players from Latin American Leagues, the Negro Leagues, and Major League Baseball appear alongside each other
---
In his book 
A House of Cards: Baseball Card Collecting and Popular Culture
, John Bloom states that baseball cards are "all at once, commercial artifacts, forms of visual media, advertising mechanisms, popular art, and objects of exchange." This is certainly true of the cards in 
Caramelo Deportivo
, a beautiful album of baseball cards featuring 100 players from the 1945–46 Cuban professional winter league. Baseball fans could purchase the album, distributed by the Cuban candy manufacturer Felices, for five cents and collect 99 of the cards to paste into the album. The last card, #73, was issued to collectors only
 after 
they had acquired the rest of the set.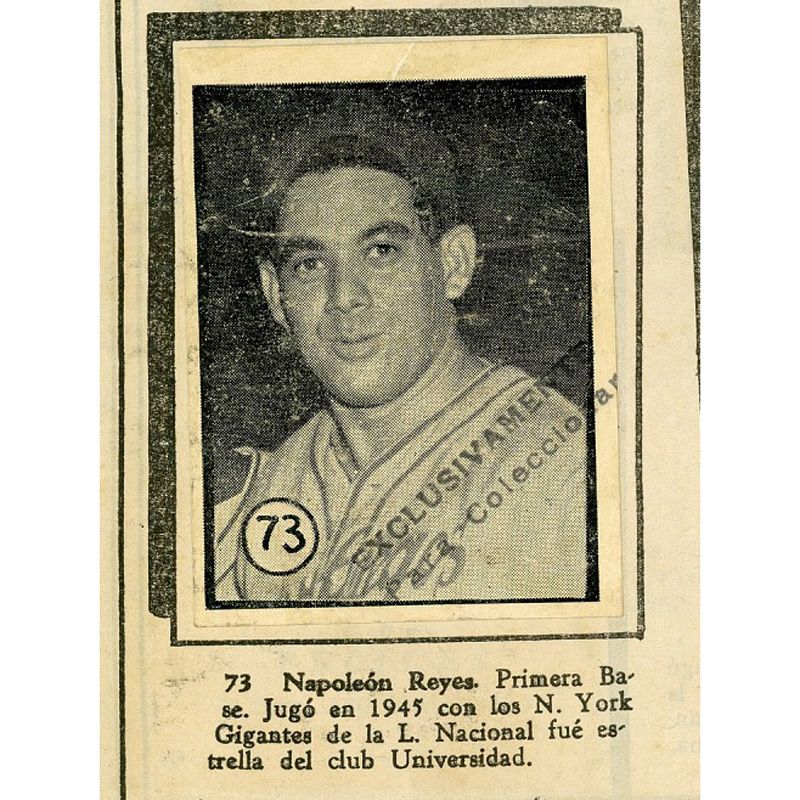 Baseball card collecting has long been one of the most popular ways fans have engaged with the sport. Some relish the excitement of seeking out their favorite players, and others enjoy the satisfaction of collecting a complete set. Either way, baseball card collections serve as fan-made archives of baseball history, commemorating players through the eyes of fans rather than solely celebrating their accolades and achievements.

Caramelo Deportivo features some of the most prominent players of the day, including World Series Champion Lou Kline, Negro League star pitcher and Hall of Fame inductee Raymond Brown, and Cuban legend Martín Dihigo. In the pages of the album, the color line that segregated baseball in the United States is blurred; players from Latin American Leagues, the Negro Leagues, and Major League Baseball appear alongside each other, just as they did while playing in the Cuban winter league. For Major League Baseball, this vision of the game was not possible until Jackie Robinson broke the color line in 1947, but the Caramelo Deportivo album reflected the realities of baseball in Cuba and elsewhere in Latin America, where players from different sides of the color line could play together.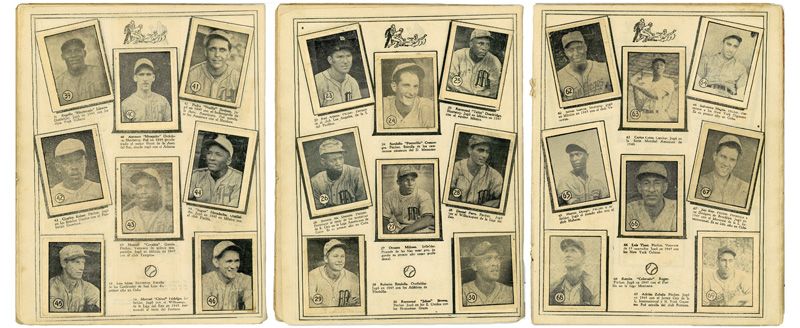 The album also features several Cubans who made a significant impact on baseball in the United States. Orestes "Minnie" Miñoso was a key figure in the generation that bridged baseball from segregation to integration. From 1946 to 1948, he played in the Negro Leagues with the New York Cubans, and in 1949 Miñoso debuted as the first Afro-Latino player in the majors, just as the color line was dissolving. One of the other players spotlighted in the 
Caramelo Deportivo
 collection is Negro League star pitcher Luis Tiant Sr., Miñoso's teammate and father of All-Star Luis Tiant Jr.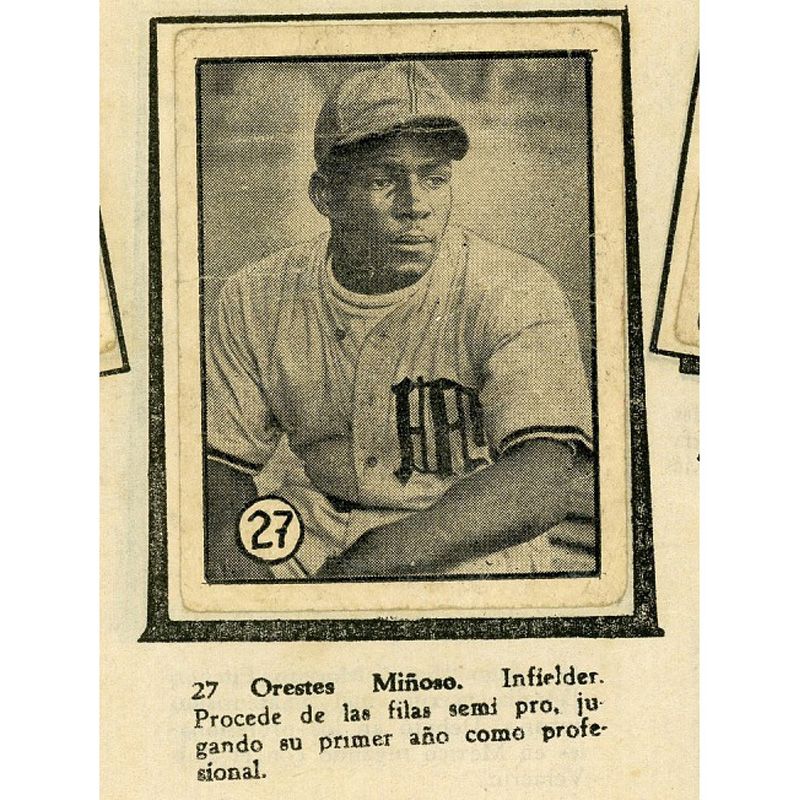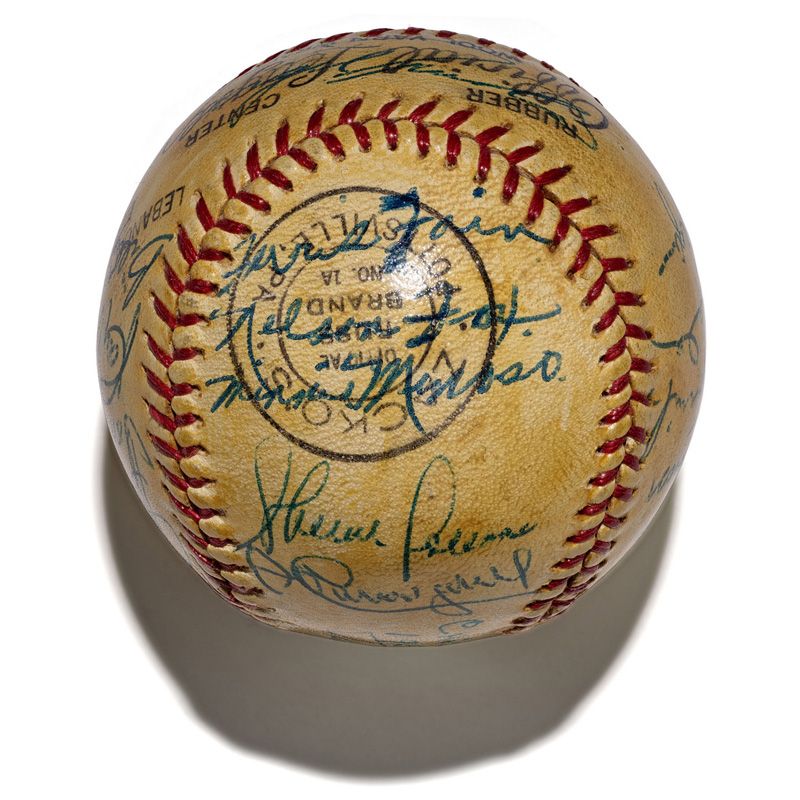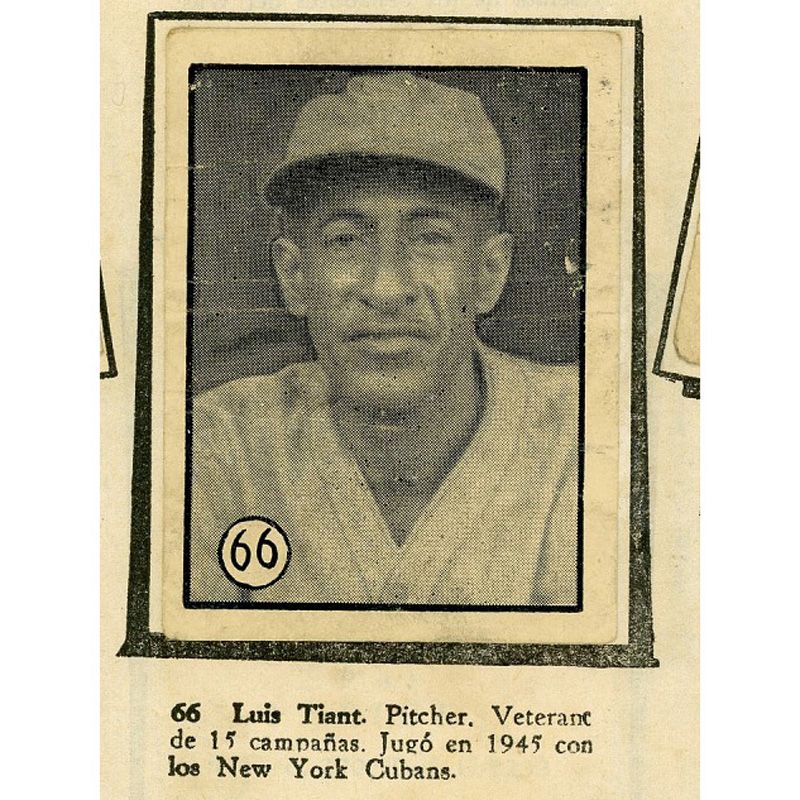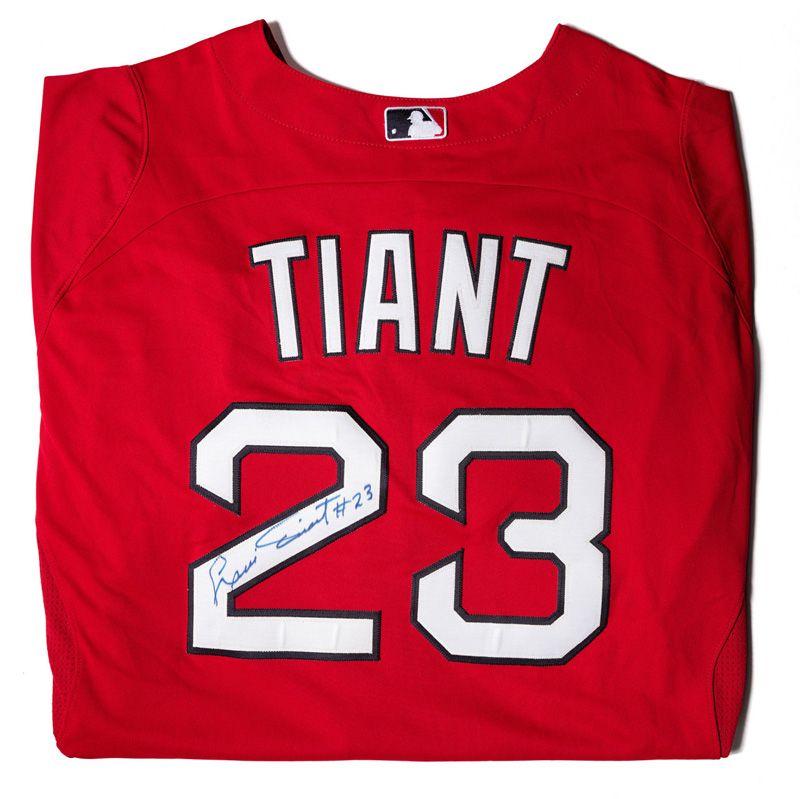 Baseball fans collect as a way to engage with the game and memorialize their favorite players. Collecting is both participatory and creative, in that it allows fans to interact with players and with each other while at the same time generating a tangible archive of the sport.
The Caramelo Deportivo album and other objects featured above are part of the exhibition ¡Pleibol! In the Barrios and the Big Leagues / En los barrios y las grandes ligas. You can now view the full album online. Search other names in the album to find other autographs in the museum's collection. Hint: there are at least five!
¡Pleibol! received generous support from the Cordoba Corporation and Linda Alvarado, and federal support from the Latino Initiatives Pool, administered by the Smithsonian Latino Center.
This post was originally published on the National Museum of American History's blog on October 8. 2021. Read the original version here.