NATIONAL MUSEUM OF AMERICAN HISTORY
Celebrate Black History Month With These Virtual Events
The National Museum of American History offers plenty of ways to celebrate Black history from the comfort of your home
---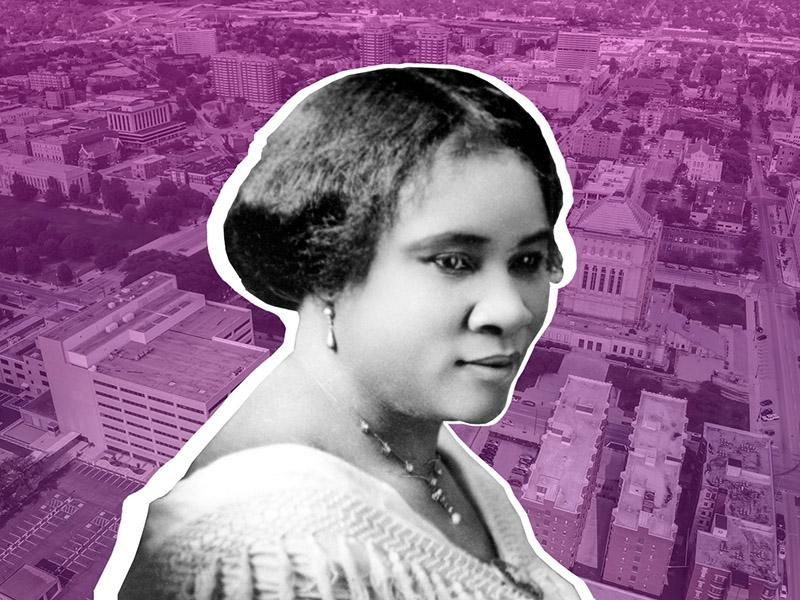 SIGNATURE PROGRAM
Thursday, February 10
Who Counts as a Philanthropist? A Conversation About Black Philanthropy
Free with online registration
3 p.m. ET
From Richard Allen, the formerly enslaved founder of the African Methodist Episcopal Church, to Madame C.J. Walker, the country's first female self-made millionaire and noted educator Nannie Helen Burroughs, museum curators and guest historians will introduce and discuss historically overlooked philanthropic contributions of African Americans. Drawing on groundbreaking scholarship by Tanisha C. Ford, Ph.D. and Tyrone McKinley Freeman, Ph.D. in discussion with Curators Amanda B. Moniz, Ph.D., and Modupe Labode, Ph.D., the program will examine the intertwined history of philanthropy, business, and social justice. The program will also feature a Q&A with the audience.  

Tuesday, February 1
Food History Wikipedia Edit-a-thon
1 p.m. ET
Learn to create and add to Wikipedia entries about Black Women in food history in this edit-a-thon. During this training, attendees of all experience levels will learn the basics of how to edit Wikipedia by updating articles related to Black women in food history in the United States.

Week of February 7
HistoryTime: Elizabeth Keckley 
Our latest HistoryTime video will launch during the week of February 7 and will feature the story of dressmaker, businesswoman, and philanthropist, Elizabeth Keckley. We will use Keckley's story and examples of her work as Mary Todd Lincoln's modiste. HistoryTime videos are designed for children ages 5-8 and adults in their lives. 

Wednesday, February 9
Innovative Lives: Nathaniel Mathis
4 p.m. ET
The 2022 series of Innovative Lives kicks off during Black History Month with Nathaniel "The Bush Doctor" Mathis, an inventor, barber-stylist and winner of international hairstyling competitions. Mathis popularized Afros and Cornrows, hairstyles that are synonymous with Black identity and empowerment. He also patented several useful tools for barbers, including a specialized apron and utility shelf. This discussion will be moderated by curator Fath Davis Ruffins.

Tuesday, February 22
Bakers Against Racism: The Power of Community Activism through Food with Guest Chef Paola Velez
Free with online registration
Virtual cooking demonstration at 6:45 p.m. ET
Chef Paola Velez, co-founder of Bakers Against Racism, will share a recipe from her home kitchen that reflects and embodies her identity as an Afro-Latina chef rooted in her family's Dominican heritage. She will discuss her organizing efforts through Bakers Against Racism, an international movement that swept across social media in 2020, and her belief that no matter how small, every effort counts—including small-scale bake sales—in raising awareness and garnering support to end racism. 
This program is free and registration will open through the Smithsonian Associates website in January.

Thursday, February 24
Release of "Collected: Black Feminism Re-rooted" Podcast
 "Collected," is a new podcast from the museum's African American History Curatorial Collective and will launch Feb. 24. Hosted by Curators Krystal Klingenberg and Crystal Moten, the six-episode season will feature interviews with notable Black feminists including Barbara Smith, Brittney Cooper and Keeanga-Yamahtta Taylor. The hosts and guests will break down core Black feminist ideas such as "intersectionality," "self-care," and "identity politics." "Collected" will present scholarship and accessible social justice concepts for listeners interested in working towards a more inclusive, equitable society. For details, please visit the museum's website for updates in February. 

Thursday, February 24
Joe Wilder: The Pretty Sound virtual concert
7 p.m. ET
American jazz trumpeter, bandleader, composer, and NEA Jazz Master Joseph Benjamin Wilder (1922–2014) left a broad footprint that still resonates in the world of music today. Wilder received accolades for his performances with Count Basie and many other fellow greats. Wilder recorded throughout his career, starting with "Wilder 'n' Wilder" in 1956 through "Among Friends" in 2003.
Celebrating Wilder's unique talents during what would be his 100th year, the SJMO's Small Band performs songs from Wilder's debut album, his 1959 cult classic "The Pretty Sound of Joe Wilder," and more. This program is produced in partnership with the Smithsonian Associates.