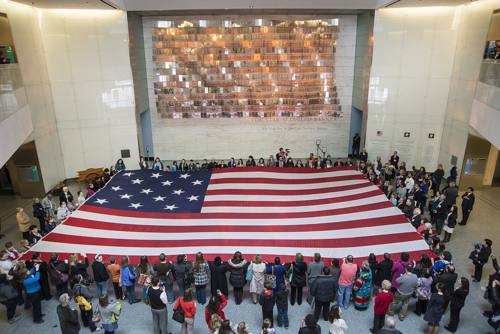 Our National Anthem. It's a song that, in this writer's opinion, says much of what you need to know about the United States of America. It perfectly captures a precarious moment in our history. When it was written, the young United States was once again at war with Britain: the War of 1812—also known as the Second War for Independence—and we were losing.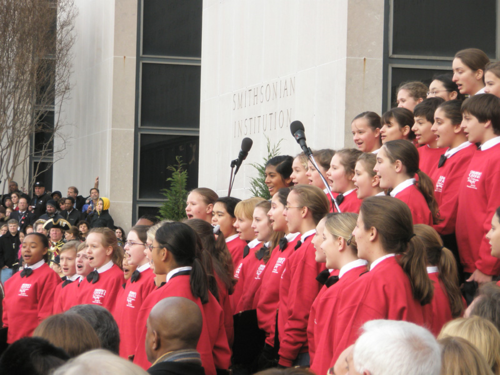 Washington, D.C., had been burned, and Americans were wondering if we were going to survive as a country or not. Would we become British again? The city of Baltimore, Maryland, was next on the British force's list and everything seemed hinged on its survival.
Francis Scott Key wrote the song in relief that the United States did prevail. He saw "the bombs bursting in air" and then the "Star-Spangled Banner" waving over Fort McHenry. The song describes those pivotal and terrifying moments—and gave our nation its most important symbol, the flag. All said, it's an incredibly important song in American History.
Then why is it so unbelievably hard to sing? I frequently lead the Flag Folding Ceremony here at the museum (see the video below or on YouTube), which includes leading visitors in the singing of the National Anthem after we unfurl a replica of the original Star-Spangled Banner. No matter how low I start it, I know I'm switching keys and cheating that high note, and so is everyone else around me.
Turns out, there is an answer to that question and we have just the experts here on staff who can help us out. I interviewed Kenneth Slowik, the Director of the Smithsonian Chamber Music Society.
"It has a lot to do with the range," he said. "It's a very wide range. Basically, the notes are very high." Okay, fair enough, but how high are we talking?
"High f—it's traditionally sung in Bb major because going higher than that makes it hard for the altos and basses singing to get to the high note, and going lower makes it hard for the tenors and sopranos to manage," he said.
Educator Dan Holm, a tenor who frequently sings the Star-Spangled Banner for, and much better than, me during the Flag Folding Ceremony, agrees, "I'm always practicing the first part of the song to make sure I'm low enough, but still starting in a comfortable place so I can hit both the high and very lowest note. If I don't, I just switch the octave I'm singing in."
Folk musician Pete Seeger might agree. In this video from Smithsonian Folkways, he invites the audience to join in and assures him he's using a "a very, very low key, so everybody can sing it," which they do.
Even trained choirs and singers have trouble with the song, and some flat out refuse to sing it because it is too difficult. So if people whose livelihood is singing can't do it, what are the untrained to do?
Kenneth offers sage words of wisdom: "Probably, it's best to be sung the way it was originally intended, that is to be sung as the Anacreontic Song, that is to say, a traditional British Gentleman's Club song—where you can really belt out the top."
Another important tip: get the lyrics right. If you think "O'er the ramparts" is a tough line, just be glad we typically don't sing beyond the first stanza, which contains challenging phrases such as "foe's haughty host in dread silence reposes" and "fitfully blows, half conceals, half discloses?"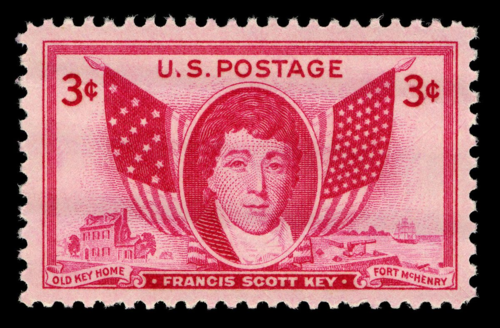 The National Anthem was originally written in 1814 by Francis Scott Key after he witnessed the 25 hour bombardment of Fort McHenry by the British. But he set the lyrics to the melody of a popular tune at the time: "Anacreon in Heaven," also known as the Anacreontic Song. When it was published, the public soon began singing the song, first known as "The Defence of Ft. McHenry." In the 19th century, it was one of America's most beloved patriotic songs. But it didn't become the National Anthem until 1931.
It's been played and sung at sporting games, military exercises, state functions, and numerous other places before and since then—including the National Museum of American History.
And just remember—the song is best sung when we just belt it out, like it was intended!
This post was originally published on the National Museum of American History's blog on May 14, 2014. Read the original version here.