NATIONAL MUSEUM OF AMERICAN HISTORY
How LGBTQ Skateboarders Have Carved Out a Place at the Park
The Smithsonian has collected from members of the diverse and fiercely dedicated LGBTQ skate community
---
When you think about the culture around skateboarding, you might think about the laid-back vibe of acceptance and inclusion that the sport has come to foster. But skaters from the LGBTQ+ community haven't always felt accepted and included. Violent anti-gay attacks in the early 1980s and 1990s within the male-dominated world of skate led many to hide their sexuality. Brian Anderson, a skater who rose to popularity in the 1990s, remembers regularly hearing gay slurs, which made him think at a young age that it was dangerous to talk about his sexuality.
Recently, however, skate has made great strides in its acceptance of LGBTQ+ skaters. To document this shift, the museum has collected from members of this diverse and fiercely dedicated community.
Brian Anderson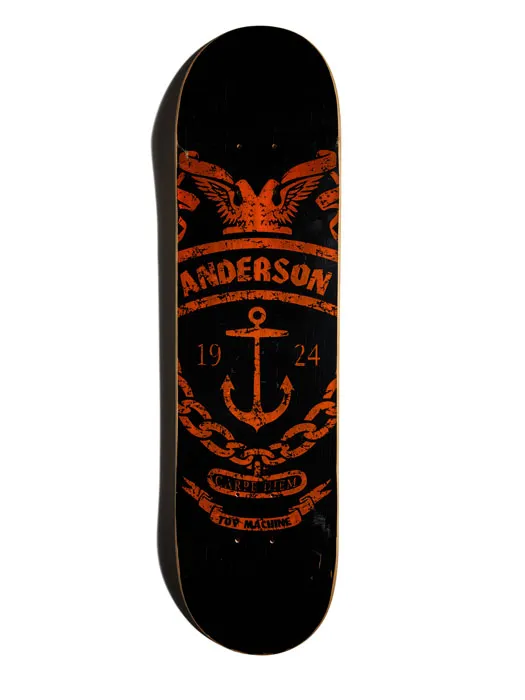 Brian Anderson first gained notoriety in the skateboarding world in 1996 and quickly became one of the most popular skaters in the sport. In 2016 Anderson became the first high-profile professional skater to come out as gay, something he never thought he would do. Afraid to come out when he was younger, Anderson put his rage and frustration into his skating.
"I think a part of me was so irritated and angry from holding that in," Anderson told Vice, "so it made me more of an animal on my skateboard."
Anderson's skateboarding notoriety has made him a symbol for the LGBTQ+ community, leading him to take an active role in public awareness. Proceeds from sales of his Cave Homo zine, which explores Anderson's journey as an openly gay man, are donated to the LGBTQ+ suicide prevention nonprofit The Trevor Project.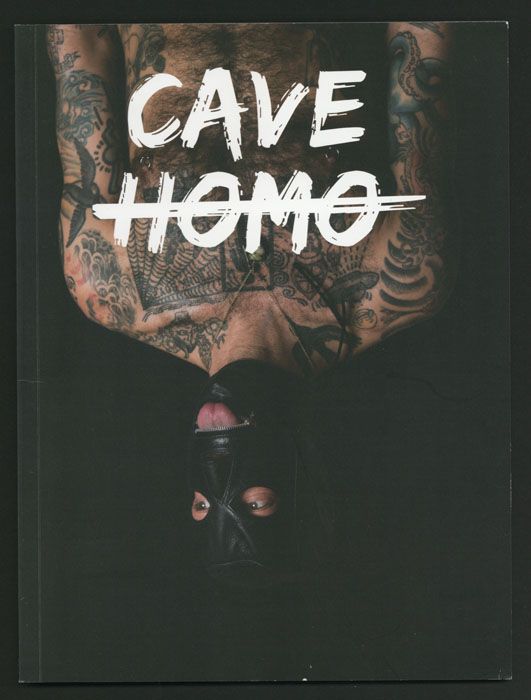 Cher Strauberry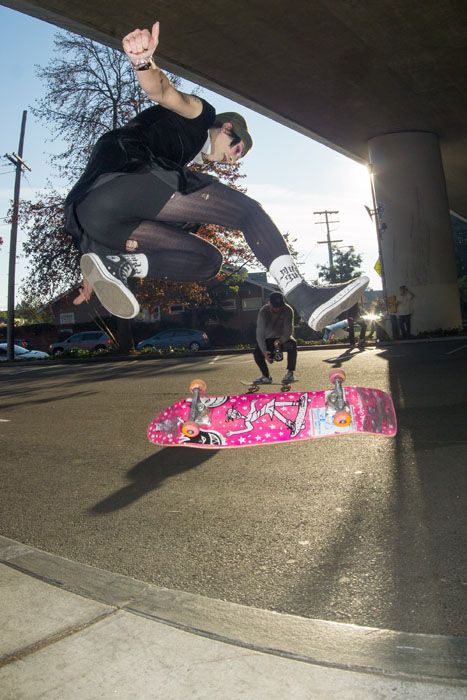 Stevil Kinevil designed transgender skater Cher Strauberry's first signature deck. Kinevil conveyed to me that he made the board "to celebrate [Strauberry] as a talented skateboarder, but additionally to recognize and honor the diversity of the community who frequents the parking lot where we first met, and spend time together on a weekly basis."
That parking lot proved to be a safe haven with smooth blacktop, few people, and great curbs for grinds (or slappies, as they are known).
"Transgender skaters haven't been a visible component in our community until recently," Kinevil told me, and he wanted to celebrate that shift through this board.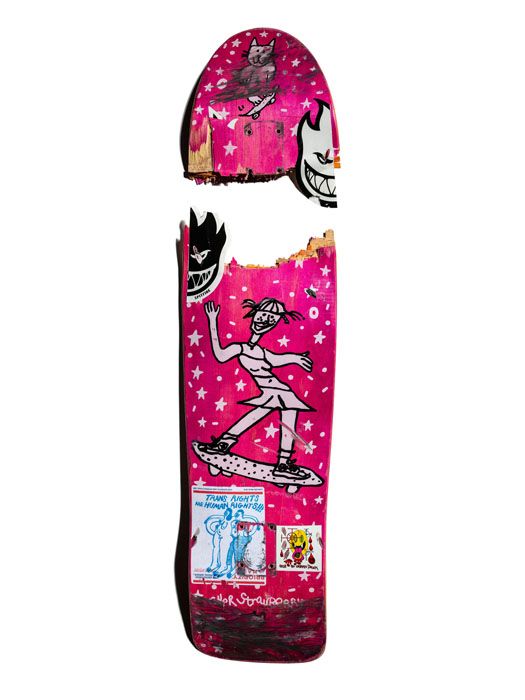 Unity Skateboards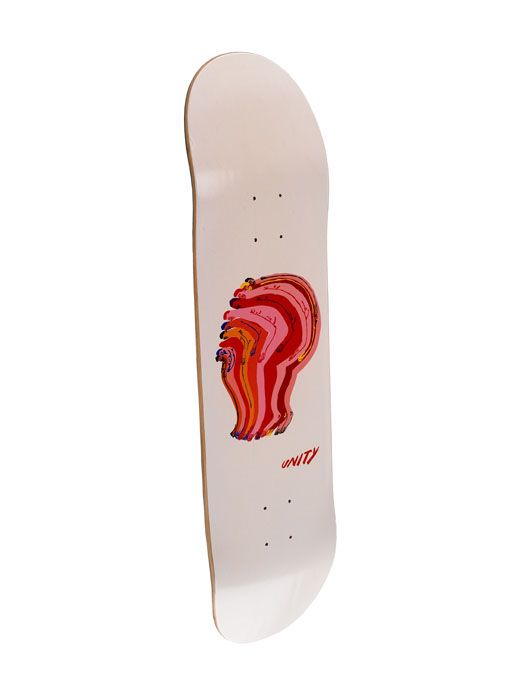 Unity Skateboarding is the creation of Jeffrey Cheung, a California-based artist who wanted to provide a safe environment for queer skaters who might otherwise face ridicule and shame in their local skate parks. Unity Skateboarding started with the Unity Press zines Cheung would publish. They spread the word throughout the LGBTQ+ skateboarding community. This led to opportunities for sponsorship and eventually the start of Unity Skateboarding's own skate team.
"Unity Skateboards will be for queer youth and queer people out there: an encouraging and positive force," Cheung told Vice. "I am hoping that by being an all-inclusive project, it could be a bigger idea than a gay skate company—and that we can break down barriers together."
Pave The Way Skateboards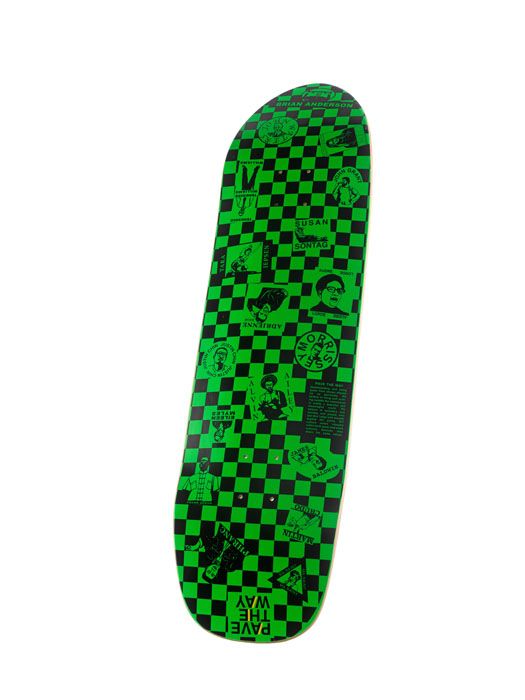 Pave the Way skateboards, created by writer and performer Tara Jepsen and graphic artist and teacher Miriam Klein Stahl, celebrates being queer and living life through skate without fear of self-expression. Jepsen and Stahl's board depicts LGBTQ+ icons who modeled an ethos of acceptance reflected in their impact on skate culture.
Leo Baker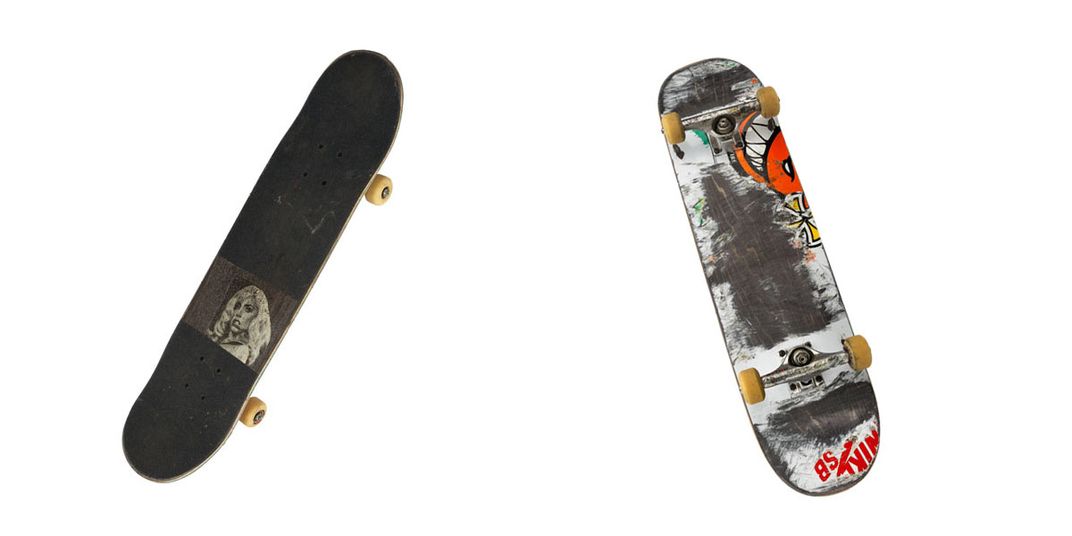 Leo Baker began skating at an early age, winning bronze at the 2006 X-Games at 15. It took eight years to finally win gold but when they did, it was on their own terms, as a queer skater.
"That's really important for me, because for a long time the industry wanted to shape me in a way that wasn't me," Baker told Huck magazine. "To be unapologetic about my image and who I am and then to have people acknowledge how important that is in the skate industry. . . . I can't even describe how that feels. To bring together girls who skate, queers who skate . . . and let those worlds collide. I'm lucky to be here."
Skate is still working on its acceptance of gay and queer skaters, but Baker has hope for inclusion.
"I would love to just carve out a bigger space for women who skate, and queer people who skate and gender non-conforming people," Baker told Hypebae.com, "and just like, really open up that space for people like me, and people that understand what it's like to experience life this way."
This post was originally published on the National Museum of American History's blog on August 21, 2019. Read the original version here.