Acquisitions: Christine Burgin Gallery Records
---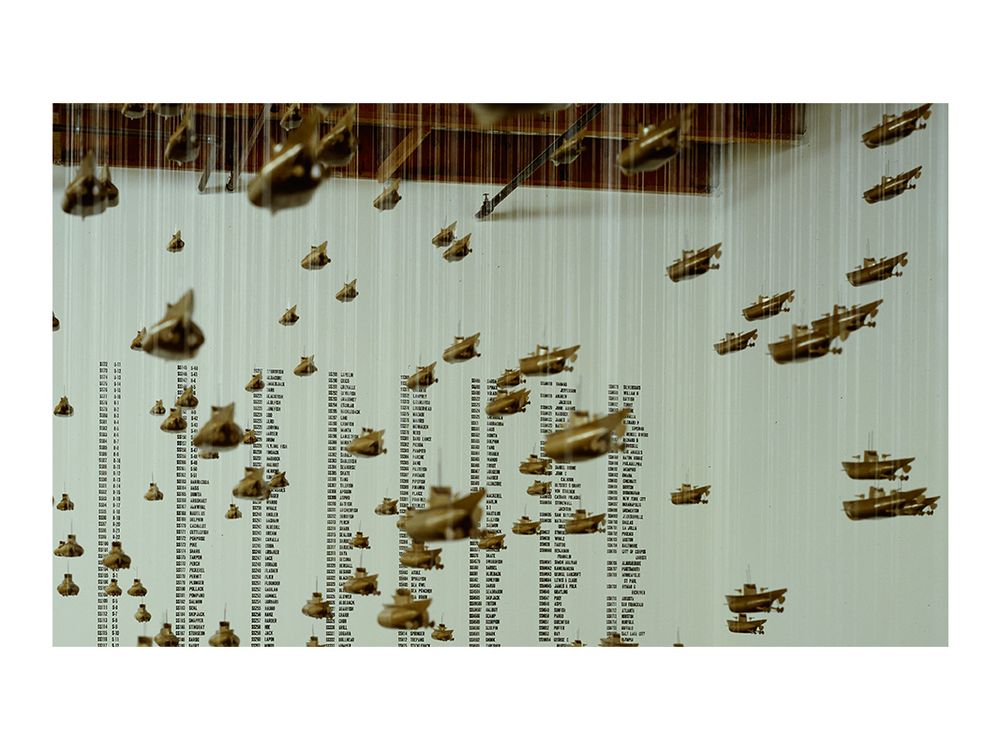 Christine Burgin, in a recent email, recalled her 1986 studio visit with John Cage as a pivotal event: "He took one look at me, eager beaver Yale graduate, and announced that it was 'the hour to play with the cat,' which we then proceeded to do. For an hour. His way of living—art and life, work and play one and the same—changed everything for me." Later that year Burgin opened her gallery at 270 Lafayette Street in New York with a show of Cage's 1969 plexigrams, and subsequently showed the kind of art in which work and play are notably "one and the same." Conceptual artists such as Chris Burden, Rodney Graham, and Allen Ruppersberg turned magic acts, games, toys, and fortune telling to their own creative ends—or made sculptures from words and books. The Christine Burgin Gallery Records, consisting of artist, exhibition, and client files, provide a detailed history of such works displayed during the gallery's two iterations, 1986–1992 in SoHo, and 1999–2007 in Chelsea. Since 2007, Burgin has been exclusively a book publisher, often collaborating with artists from her former gallery. The records chronicle her artists' and authors' evolving ideas and reveal the considerable extent to which Burgin, often a co-producer, has negotiated the choice of light boxes, tables, frames, bindings, fonts, and other presentation issues.
Chris Burden was among the artists with a ludic aesthetic whom Burgin showed early on. In November 1987 she hosted Burden's All the Submarines of the United States of America, a work composed of 625 toy-like cardboard models of submarines suspended from the ceiling, with each model representing a real US naval vessel named on the gallery wall. Along with many installation photographs, the gallery records contain instructions in the artist's hand about the arrangement and the lengths of string from which the models should hang.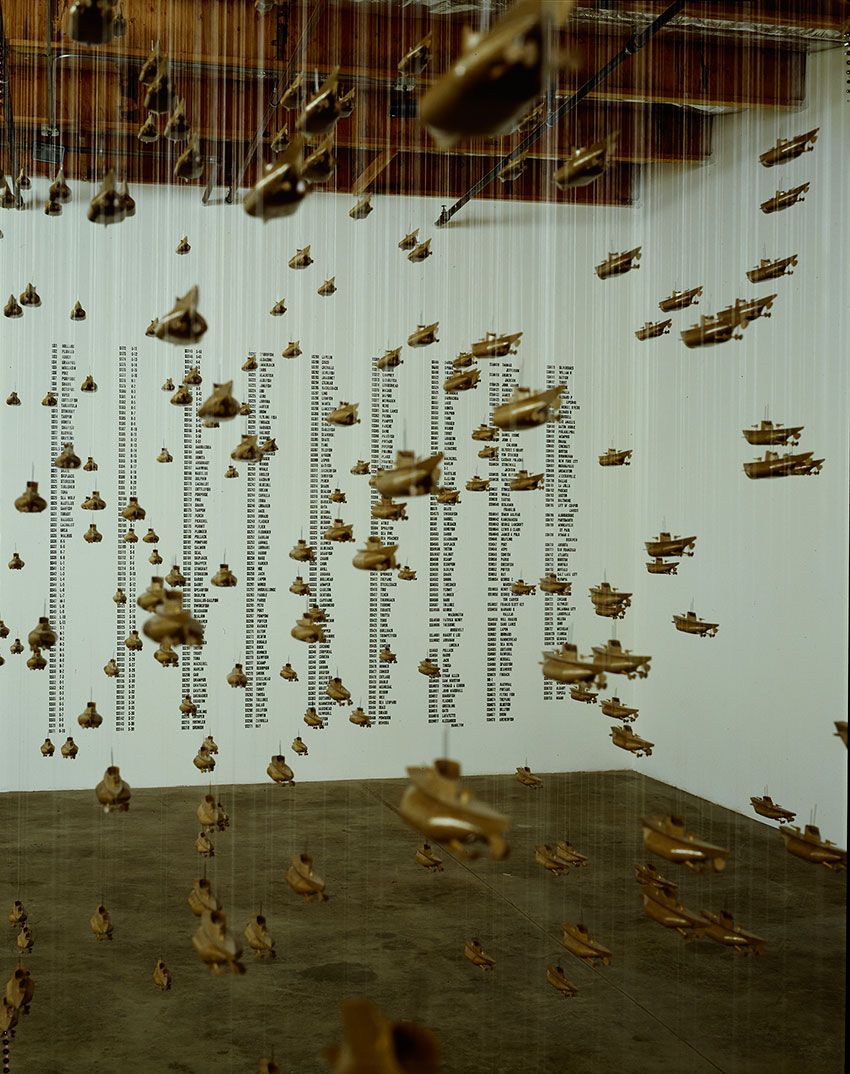 Burgin was an early champion of Rodney Graham, whose work epitomized the literary vein of her gallery program. In Standard Edition (1988), Graham incorporated the twenty-four volumes of Sigmund Freud's complete works into a Donald Judd-like metal sculpture, jokingly adding just what minimalism left out—the psychological. In one of the volumes, The Interpretation of Dreams, he inserted his own analysis, written in emulation of Freud's writing style. The gallery records include a letter from Graham to Burgin describing the artist's early conceptualization of Standard Edition and a copy of the four-page insert.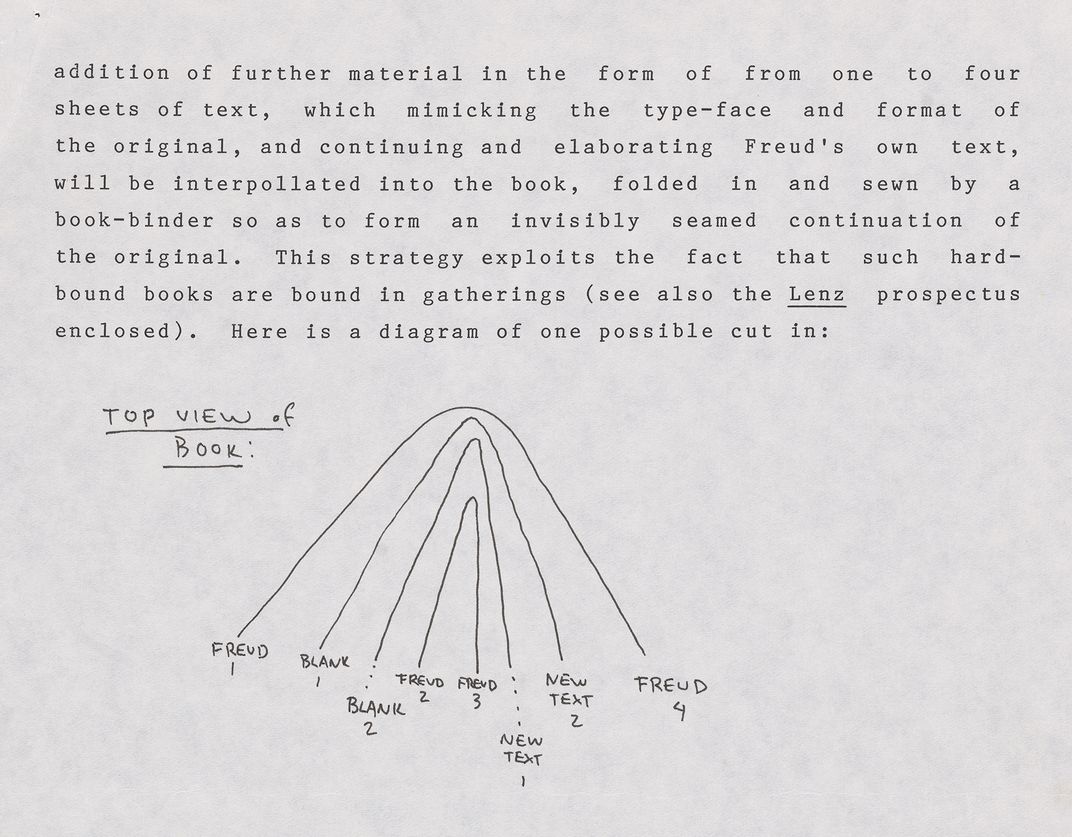 One of the first gallerists to address the roots of California conceptualism, in 1991 Burgin staged Los Angeles 1970–1975 in conjunction with Richard Kuhlenschmidt Gallery, Los Angeles. This exhibition featured playful photo-based work by Bas Jan Ader, William Leavitt, Allen Ruppersberg, William Wegman, and others. Ruppersberg's W. B. Yeats (1972) presented photographs of a stanza of a Yeats poem rendered in words on a Scrabble board, while Leavitt's The Tropics (1974) juxtaposed three cryptic theatrical images to illustrate a cliched romance. Installation shots, correspondence, and early brochures concerning these and other gallery artists make the records a historically rich resource.