AMERICAN WOMEN'S HISTORY INITIATIVE
Director Dr. Tey Marianna Nunn Leads the American Women's History Initiative
Dr. Nunn shares what inspires her about leading work focused on women's history at the Smithsonian.
---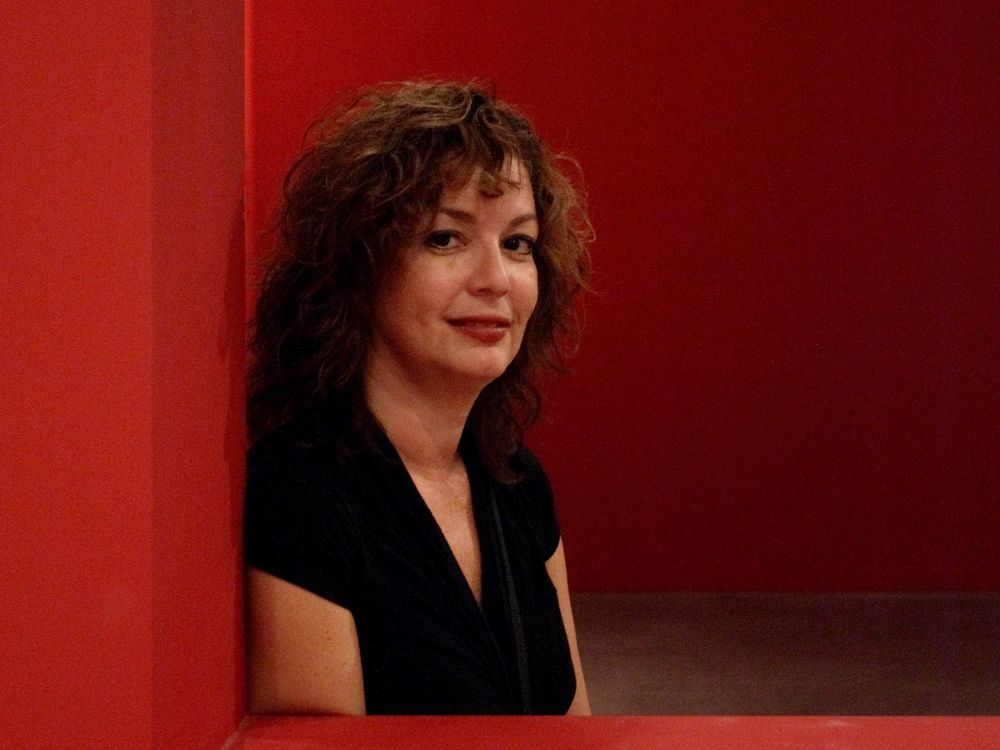 Dr. Tey Marianna Nunn became the new director of our American Women's History Initiative on Monday, August 16. The initiative leads research, dissemination, and amplification of American women's histories to create a more equitable and just society.
Dr. Nunn is an award-winning author, museum curator, consultant, and community activist. She brings her passion for sharing the stories of underserved and overlooked communities to the initiative. Prior, Dr. Nunn's served as Director and Chief Curator of the National Hispanic Cultural Center Art Museum and Visual Arts program in Albuquerque, New Mexico. Dr. Nunn is a member of the National Museum and Library Services Board, appointed by President Barack Obama in 2016.
Dr. Nunn shares what inspires her about leading work focused on women's history at the Smithsonian.
What excites you about the American Women History Initiative's mission?
I love that our central mission is to share women's stories. We are committed to visibility and inclusion for diverse audiences and future generations. Women have always shaped history, but their stories have not always been included. The stories we learn depend on the personal views of our storytellers, historians, and chroniclers. Their perspectives inform how history is written. Luckily, there are trailblazers who have been working in women's history for decades. I'm also inspired by new students researching women's contributions to history.
Our role at the American Women's History Initiative is to uncover and recover stories and insert them into the historic and current landscapes. In doing so, we create a more accurate version of our shared history. I believe that everyone has a women's history story to tell.
I am so excited about this because my interests are very interdisciplinary. History, art, science, nature, sports, culture? You name it, I'm in.
The Initiative builds a more just American society for future generations, in part, through internships. Our program mentors college students as they learn unique tools for civic engagement and representation in museum and other community spaces.
What formative experiences in your career helped shape you as a leader?
I wouldn't be taking on this director position if I had not been an intern! In 1994, I interned at the National Museum of American History. At that time, it was called a "minority" internship. That same summer, I was one of the first students selected for the Smithsonian's Latino Museum Studies Program. The Smithsonian created this program after an internal Task Force on Latino Issues authored a report about the lack of Latino/a representation in exhibitions, programming, and staffing at the Smithsonian. The Latino Museum Studies Program created a national forum for graduate students to share, explore, and discuss the representation and interpretation of Latino cultures in the context of the American experience.
My work with the Smithsonian that summer impacted me deeply. I left to make a difference in my community in New Mexico. More importantly, I made my own professional mission to mentor as many interns as possible. I wanted to ensure that museum, creative, and cultural fields have diverse voices and perspectives. I have learned so much from these interns.
Why do you think it's important that AWHI has a digital-first mission?
Embracing digital first increases our ability to connect with community members, students, researchers, educators, and many more. Not everyone has the resources to travel to see Smithsonian museums in person. This pandemic has proven we can learn remotely from our computers. Our digital-first mission also allows diverse communities to share their stories with us.
Still, we always need to remember that there are many areas of the country, both rural and urban, that still struggle with digital access and infrastructure. If we can't reach all audiences digitally, we will also connect in other ways.
Do you have a favorite memory of the Smithsonian?
How many can I list? As a little girl, I remember my dad taking me to see the pendulum and the dollhouse at the National Museum of American History. We also saw the original model of the Starship Enterprise at the National Air and Space Museum and the Olmec head at the National Museum of Natural History.
When the Zoo began working with China to save pandas from extinction, I was transfixed. I read everything I could and began collecting panda figurines. My collection won first place at the Arizona State Fair. That was a sure sign I would grow up and work in museums. Today, I am an avid fan of the Giant Panda Cam and #PandaStory. Following Xiao Qi Ji's progress has helped me get through the pandemic.
At the National Hispanic Cultural Center Art Museum we displayed author Sandra Cisneros's ofrenda to her mother, Elvira Cordero Cisneros, in 2011. Cisneros had originally installed the ofrenda at the National Museum of Mexican Art in Chicago. My staff and I worked side by side with Cisneros as she installed each component. Three years later I traveled to see the ofrenda installed at the National Museum of American History. It was so wondeful to see the work take on a different feel in each of the spaces. Both times I was moved by how Cisneros combined her writing and visual art to honor her mom.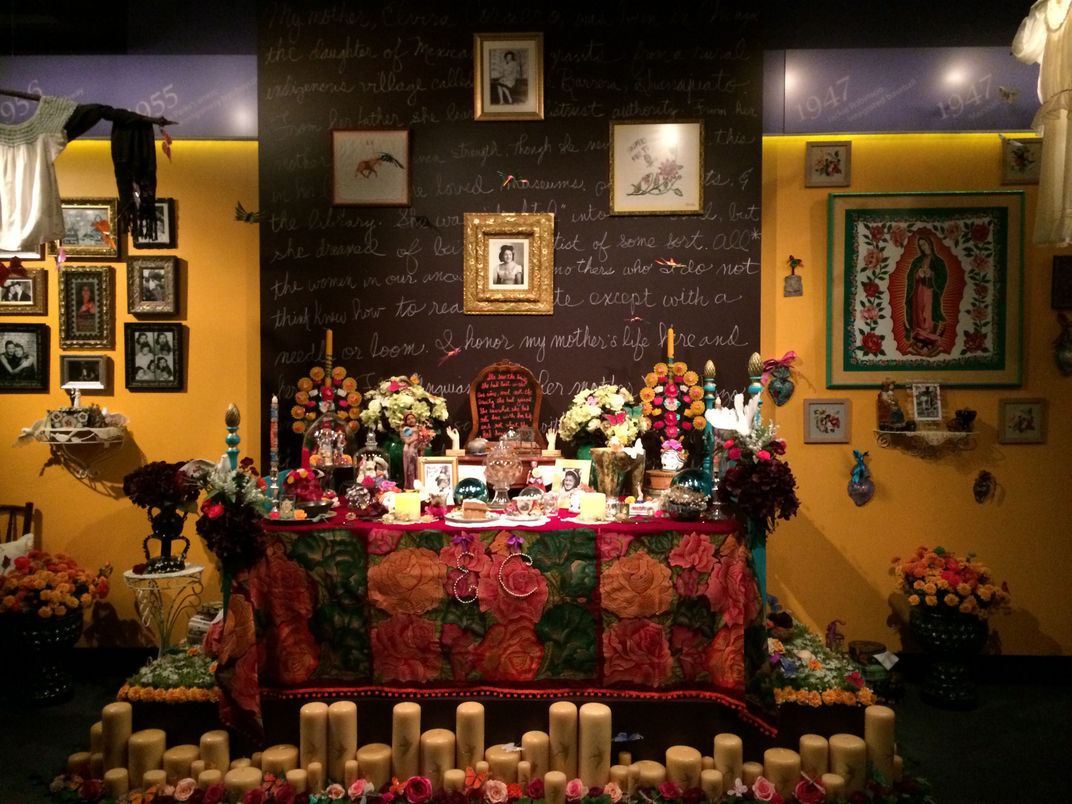 As an adult, I can't forget the year that the Air and Space Museum exhibited Wonder Woman's invisible jet on April Fool's Day. That was brilliant. And I have lots of great memories of fellow interns, research fellows, and staff members. I feel very connected to the Smithsonian.
Learn more about the Smithsonian American Women's History Initative.