Why It's So Hard to Find the Original Owners of Nazi-Looted Art
International experts recently gathered at Smithsonian to discuss the state of international provenance research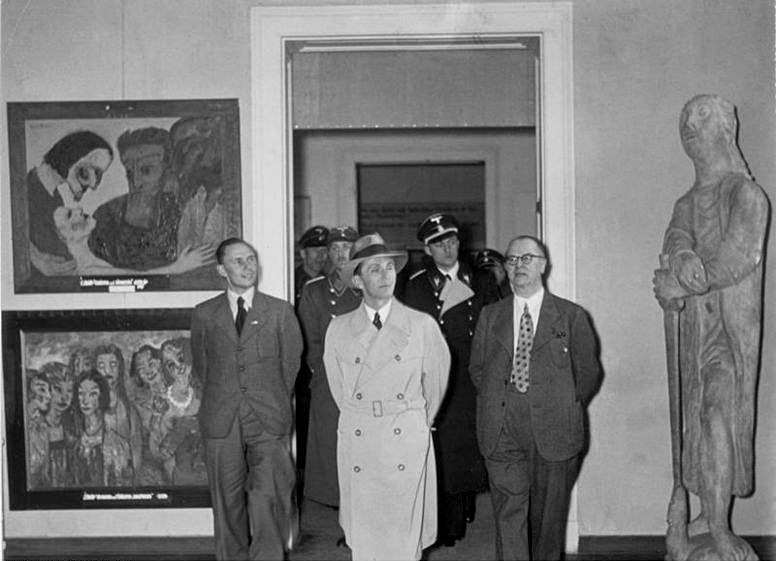 Cornelius Gurlitt's Munich apartment was once packed with art. More than 1,200 drawings, paintings and prints were piled in the elderly man's flat. When German investigators discovered the stash during a tax evasion investigation in 2012, each piece required cleaning and attention. Some were even growing mold.
The priceless collection—which ultimately was tallied to include 121 framed and 1,285 unframed works—was a secretive shame handed down to Gurlitt by his father, Hildebrand, the most prolific of the four art dealers involved in the sale of "degenerate art" for the Third Reich. When a German news magazine broke the news of Gurlitt's holed-away hoard to the public in 2013, the story of the "Gurlitt Art Trove" scandalized the world. It also put provenance research in the headlines.
Provenance comes from the French word provenir, or "to come from." That's exactly what the field of provenance art research does: It traces the ownership history of a work. If you've ever watched "Antiques Roadshow," you've seen why that's so important. Identifying an artwork's chain of ownership can establish its true worth, give valuable historical context and ensure that it isn't forged or stolen property.
Uncovering the provenance of a piece, however, can be slow work that sometimes never reaches resolution. That's especially the case when art is swept up in war or political instability. For family members seeking what is often the only remaining remnant of a loved one, though, that often prolonged search for provenance can be especially hard. That's what makes the ongoing effort to identify potentially looted Nazi-era artwork in the cache so important.
Recently, the Smithsonian Provenance Research Initiative, in collaboration with Smithsonian Associates and the German Embassy, brought together six of the international members named to the Gurlitt Trove's special task force to speak about Holocaust-era provenance.
The Gurlitt trove is the fodder for the most high-profile Nazi-era provenance search. The stash goes all the way back to Hitler's campaign to destroy "degenerate" artwork 80 years ago, historian and provenance researcher Meike Hoffmann explained during the night. The Nazis classified artistic movements that served as a threat to the Nazi way of life—whether it was the Dadaists, Cubists, Impressionists or Surrealists—as entartete kunst, or degenerate art. Looking to get rid of the artworks for good, in 1937, Joseph Goebbels, Nazi minister for Propaganda and Public Enlightenment, tapped artist Adolf Ziegler to put together a commission to seize all degenerate art found in German museums.
The Nazis essentially stole from themselves during this purge. But before they removed the works entirely, they trotted select works out in an exhibit—the last time these works would be on view in Nazi Germany.
The government-sponsored exhibit opened its doors that summer. A handbook from the degenerate art exhibition spells out its intent: to "reveal the philosophical, political, racial and moral goals and intentions behind this movement, and the driving forces of corruption which follow them."
Whether drawn by scandal or the desire to see these modern masterpieces one last time, 2 million people came to see art organized in rooms by categories like "blasphemous art," "works made by Jews or communists," "art determined to be critical of German soldiers," and "art determined to be offensive to German women."
The exhibit was intended to serve as a propaganda effort to coincide with the inaugural exhibition of the House of German Art, which was just a quick walk away. The House of German Art stood in stark contrast to its neighbor. It featured 850 paintings, sculptures and other artworks created by Germans since the Nazi party took power, including pieces like Ziegler's depiction of nubile Aryan women in "The Four Elements" (which would later end up hanging over Hitler's fireplace). The show, which was trotted out every year until the fall of the Third Reich, was meant to share Hitler's vision of Nazi Germany—which he heralded as the "rebirth of Athens by the Isar [River]."
There, during his hour-and-a-half speech for the opening dedication, Hitler proclaimed the end of degenerate artwork for good, declaring ominously that "works of art that cannot be understood but need a swollen set of instructions to prove their right to exist[ …] will no longer find the road where they can reach the German nation open."
One month later, General Hermann Goering issued the order that all German art museums and public art exhibitions be cleansed completely of "un-German" art "without regard to legal forms or the property rights involved."
Pieces the Reich deemed unsellable were consigned to the fire. Some 5,000 works are believed to have been burned in 1939 "as a fire department training exercise" for the Berlin central fire station. But the Nazis needed money, and the rest were sold to foreign buyers to fund the Third Reich.
That's where Hildebrand Gurlitt came in. Gurlitt had Jewish ancestry and was an ardent promoter of avant-garde European art. But in October 1938, he got in his car and met with a Nazi official after hearing that the government was looking to sell modern artworks. "Gurlitt felt a calling to be involved," says Hoffmann. "For decades, he'd struggled to promote modern art, especially Expressionism." When he got to the meeting, however, he was informed that the government wanted to sell art it had seized.
Ultimately, more than 21,000 pieces were confiscated throughout Germany, and the elder Gurlitt became one of four state-appointed dealers responsible for selling them. He was allowed to acquire works for himself, too, so long as he paid for them with foreign currency. He began to amass a collection of masterpieces by artists like Monet and Picasso for almost nothing.
Opportunistically, when the sale of degenerate art was declared complete in 1941, Gurlitt started dealing in artwork from occupied territories. Before the war's end, he'd make a fortune from the Nazi government, Jewish artists, dealers and owners fleeing Europe.
Despite his complicity and corruption, Gurlitt was also a victim—and viewed himself as such. Because he had Jewish "blood," he was vulnerable to the Nazi regime. "According to the Nuremberg laws, I was a second-degree crossbreed (Mischling)," he wrote, as Der Spiegel reports. When summoned by the Nazis, he knew the only way to protect himself was by emigrating or serving the government. He chose the latter.  
But after the fall of Nazi Germany, he stayed silent on the art he had profited from. Rather than take responsibility for earning money off of the Holocaust, he continued to dig his feet in. He faced denazification trials twice. Each time, he was exonerated. Gurlitt told the court he was able to increase his income due to his artistic expertise, not the circumstances of war. But the extent of his (and eventually his family's) deceit was only revealed in 2012.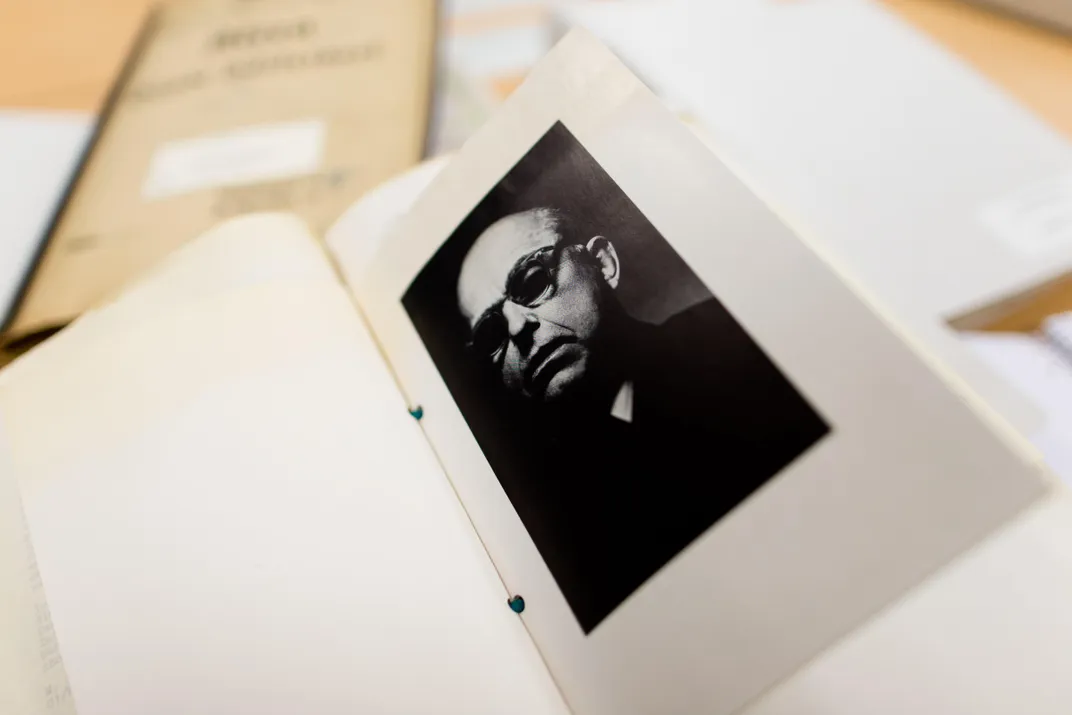 Prior to being found out, Gurlitt's son Cornelius had sold some art from the collection, and had half a million euros in a bank account. While he initially refused to cooperate with German investigators, he eventually agreed, before his death in 2014, to assist the authorities to determine whether the 1,280 works were stolen from their original owners.
When the Gurlitt task force was assembled in 2013, it was the first time an international group of experts was brought together for such a task. The body was initially given one year to begin investigating the provenance of the recovered art; later that mission was extended to two years. The committee's purview was 533 works that had been identified as potentially Nazi-looted art. During its run, it received 114 concrete claims, and over 300 requests for investigation filed by people around the world. Through its own basic research, the task force was also able to identify potential Nazi looted art in the collection on its own. Only five works, however, were identified as restitution cases and two highly likely items of Nazi-looted art were flagged.
That number might feel impossibly small. But establishing the provenance of just one of those pieces—a Matisse, which was returned to the descendants of Paul Rosenberg, a leading Modern art dealer—required wading through some 250,000 documents, letters and photographs in the family's records before it could be returned.
Today, Andrea Baresel-Brand, scientific coordinator for the German Lost Art Foundation, says that approximately 1,000 artworks from the trove are still being investigated, a task that now falls to her organization. The exhaustive process for discovering the provenance of the artworks includes a "systematic and standardized" basic research compilation on the objects, collaboration with international experts and updating a public record online to chart findings. Final results are categorized based on the traffic light system—with a red flag meaning the object could be Nazi-looted art.
Currently, her researchers have 154 so-called "red flags." But provenance is never simple, and that number might be much larger.
Just take one work that currently has a yellow flag—a Monet, which has an affidavit by Gurlitt's mother Marie on its backside dated March 1938. On it, Marie inscribed: "This is a painting your father gave as a gift for your wedding in 1933."
But the team found that the provenance of the piece ended in 1919, and there is no paperwork tracing this painting to the Gurlitt family. Why write the message five years after the wedding? "I am very suspicious," says Baresel-Brand. "We think something's wrong with it, but we can't prove it so the category still is yellow, but internally it's red."
Still, the work continues. Just last week, a 1902 painting of the Seine by Camille Pissarro from Gurlitt's collection was finally returned to the heir of Max Heilbronn, a businessman whose art collection was looted by the Nazis.
"It is good that we can return this work," German culture minister Monika Grütters said in a statement upon the Pissarro's restitution. "We owe it to the victims of the Nazis and their descendants, because behind the history of every work of art there is a human history."
Editor's note, August 28, 2017: This story has been updated to reflect that the Gurlitt trove's special task force was only responsible for 533 works that were identified as potentially Nazi-looted art. It was not responsible for identifying the 276 works that were created by members of the Gurlitt family or were made after the Holocaust, nor was it responsible for identifying work that initially belonged to German museums.