Why Camille Paglia is Alarmed About the Future of Art
Is the rise of secularism behind the general malaise in the fine arts?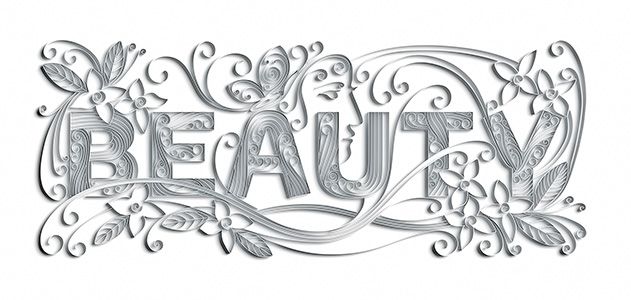 My first moments of enchantment by beauty occurred in a church and a movie theater. The interior of St. Anthony of Padua church in Endicott, New York, the upstate factory town where I was born, was lined with richly colored stained-glass windows and niches holding life-size plaster statues of saints in sumptuous robes or silver armor. Paying no attention to the action on the altar, I would stare transfixed at those glorious figures, which seemed alive. At the theater downtown, I was mesmerized by the colossal Technicolor images of Hollywood stars, who seemed as numinous as living gods.
Because of those vivid early impressions, my sense of beauty remains skewed toward the lavish and theatrical. The Italian immigrant culture in which I was raised (all four of my grandparents and my mother were born in Italy) esteemed beauty as a primary principle of life. Everything from a mischievous little boy to the cut of a home-sewn lapel or the construction of a stone wall was called bello (beautiful) or bellissimo (very beautiful). There was no borderline between the arts and crafts: The works of Michelangelo—reproduced on souvenir plaques or ashtrays from the Vatican—occupied the same continuum of handiwork as the lacquered wooden nut bowls carved by my uncle or the wedding dresses stitched by my mother and grandmother to earn extra income.
Thanks to the traditional reverence for art and beauty among the Italian country people from whom I came, I have been waging war for decades against the toxic trends in academe (such as postmodernism and post-structuralism) that view art in a reductively ironic or overly politicized way.
As a 40-year veteran teacher in art schools, I am alarmed about the future of American art. Young people today, immersed in a digital universe, love the volatile excitement of virtual reality, but they lack the patience to steadily contemplate a single image—a complex static object such as a great painting or sculpture. The paintings of their world are now video games, with images in febrile motion; their sculptures are the latest-model cellphone, deftly shaped to the hand.
To try to reawaken a more focused mode of seeing, I spent the past five years writing a book (Glittering Images), which charts the evolving styles of Western art during the past 3,000 years. I am asking the reader to stop and scrutinize each picture as if it were a devotional image in a prayer book. My picture choices were certainly influenced by my childhood experiences in church. For example, the Byzantine mosaic of St. John Chrysostom in Istanbul's Hagia Sophia recalls the gilt statues in St. Anthony's depicting the martyred twin brothers Sts. Cosmas and Damian, born in third-century Cilicia (now Turkey). And Andy Warhol's Marilyn Diptych, with its rows of snapshots of Marilyn Monroe as a cheesecake Madonna, is really a holy icon screen like the one in the Eastern Rite church in industrial Pittsburgh where Warhol was baptized.
Although I am an atheist, a religious perspective shapes my view of art—from the first work in my book, a somber wall painting of Isis in Queen Nefertari's tomb, to Picasso's epochal Les Demoiselles d'Avignon, a brothel scenario that I interpret as a pagan epiphany of ferocious sex goddesses.
One of my premises is that the current malaise in the fine arts is partly due to the rote secularism of the Western professional class, who inhabit a sophisticated but increasingly soulless high-tech world. The revolution of my 1960s generation was about more than politics. Our new multiculturalism also embraced world religions, not as moralistic belief systems but as epic poems conveying spiritual truths about the universe.