Who Really Wrote "Merry Christmas, Baby"
The co-author of a classic holiday song still can't catch a break
A new song by a Los Angeles-based trio called Johnny Moore's Three Blazers began showing up in record bins 70 years ago this month, just in time for the holidays:
But this being America, a counterpoint soon emerged.
Merry Christmas, baby,

You sure did treat me nice
In contrast to the nostalgic schmaltz of "White Christmas," which was already (and remains) the best-selling Christmas single of all time, this was a blues number with a slow tempo, and it promised something new for the holidays: romance.
Gave me a diamond ring for Christmas,

Now I'm living in paradise
"Merry Christmas, Baby" rose to No. 3 on Billboard's Jukebox R&B chart, and quickly became an American Christmas standard. More than 80 artists have covered it, from Elvis to Springsteen, Otis Redding to Billy Idol, Christina Aguilera to CeeLo Green. Jeff Beck and Frankie Valli joined forces for a version released just last fall.
Yet this particular holiday gift has always been wrapped in doubt. It was, and remains, credited to Lou Baxter and Johnny Moore. But it was the performance of Charles Brown, the Three Blazers' pianist and vocalist, that defined the song—and he insisted that he wrote it, too. In the postwar music industry, such intellectual-property disputes were as common as mediocre B sides, but I've uncovered evidence that Brown's claim was legitimate.
In several interviews over the decades, Brown maintained that an ailing songwriter named Lou Baxter had asked him to record one of his songs as a favor, so he could pay for a throat operation. Brown, who had already written a hit song in "Driftin' Blues," said he reworked one of Baxter's compositions into "Merry Christmas, Baby" and recorded it with the Three Blazers. When the record came out, he said, he was surprised to see it credited to Baxter and Moore.
The bandleader, Brown said in interviews over the years, had nothing to do with the song's composition. What's more, a woman named Richie Dell Thomas, an aspiring pianist in Los Angeles in the 1940s, told the blues historian Roger Wood that Brown, a friend of hers, developed the song in her apartment.
And I recently discovered that "Lou Baxter" was a pseudonym for one Andrew Whitson Griffith, an Army veteran in the dry-cleaning business who shopped lyrics around the Los Angeles blues scene in the 1940s and '50s. He deposited dozens of his songs in the U.S. Copyright Office, including, in September 1947, one titled "Merry Xmas Baby." It was never published, but earlier this year, I laid eyes on a copy of the song from the Library of Congress.
It was certainly the basis for "Merry Christmas, Baby"—the first verse is nearly identical to the song we know today, as is the second, rhyming "music on the radio" with "underneath the mistletoe." After the start of the bridge, though, the lyrics chart a different course.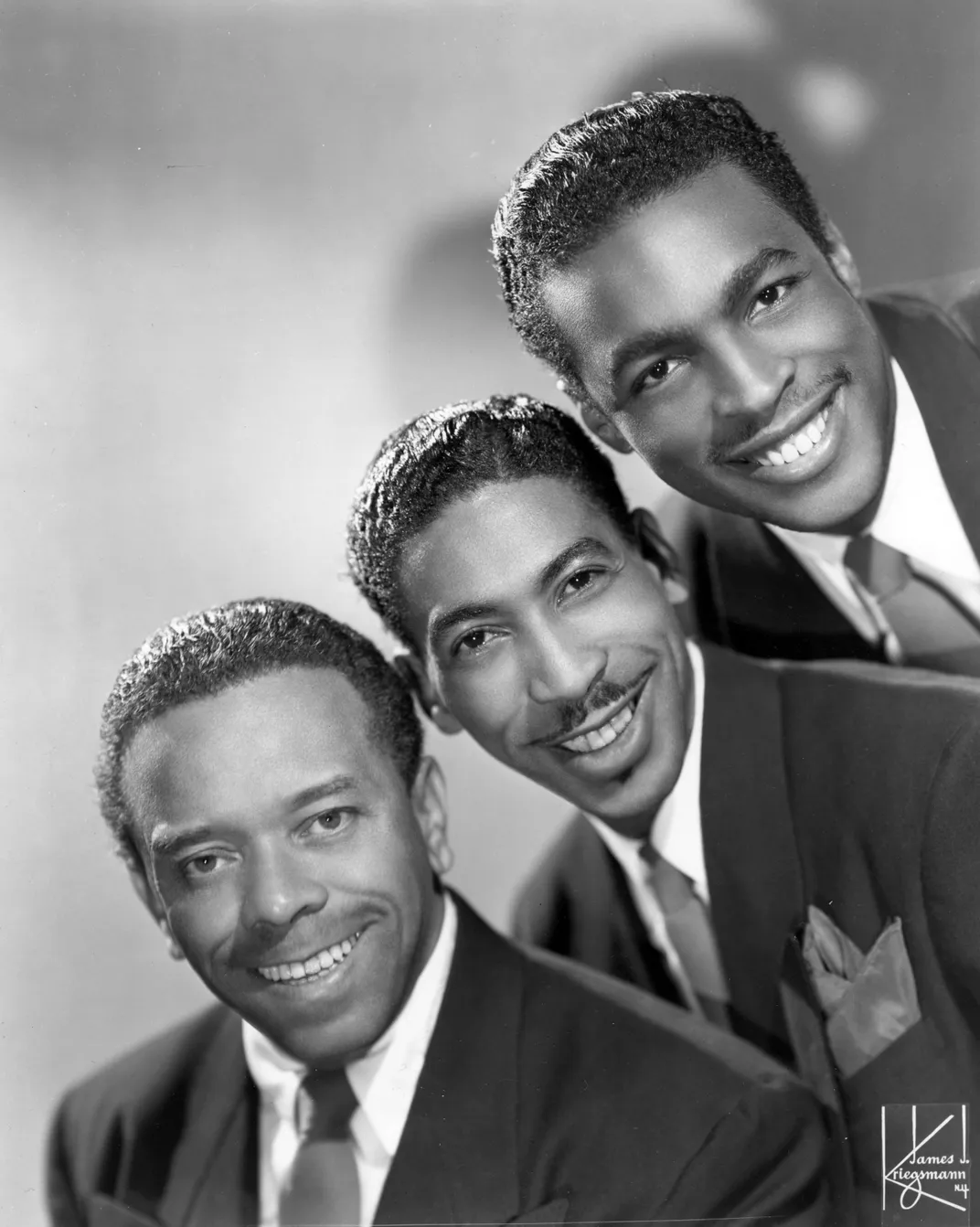 Griffith's bridge is busy—a heap of references to gold, a Cadillac, a "fancy" bar and "lovely clothes." The version Brown sang streamlined them into "all these pretty presents you see before me." And while Griffith's version closed:
I can't help but love you

For being such a dear

Merry Christmas, baby,

And a happy new year
Brown, a teetotaler, cut the sappiness and offered mischief instead:
Merry Christmas, baby,

You sure been good to me

I haven't had a drink this morning

But I'm all lit up like a Christmas tree
At a minimum, I think Brown should have received partial credit for writing the song.
Griffith and Moore both died, largely unknown, in the 1960s. Brown, meanwhile, became renowned as a pioneer of the laid-back, piano-driven style of West Coast blues and was recognized as an early influence on Ray Charles; he had a renaissance in the 1990s, touring with Bonnie Raitt. It had already been announced that he would be inducted into the Rock & Roll Hall of Fame when he died of congestive heart failure in 1999, at age 76. The first line of his obituary in the New York Times described him as "the singer of the hit 'Merry Christmas, Baby.'"