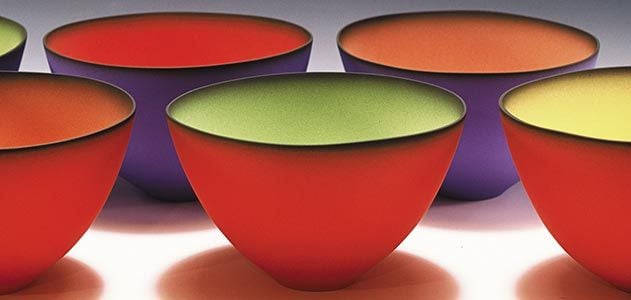 Art With A Soft Touch
Danish designer Louise Campbell's Bless You chair joins more than 70 bold fabrications at New York City's Cooper- Hewitt, National Design Museum's "Fashioning Felt," on view until September 7.
Stolen Treasures
On March 18, 1990, two men in police uniforms broke into Boston's Isabella Stewart Gardner Museum and got away with $500 million in art. Ulrich Boser recounts the riveting tale of the unsolved caper in Smithsonian Books, 2008).
A Heartbeat Away
Vice presidents are often seen as marginal figures, but 14 have gone on to become president, including Richard M. Nixon. See more "Presidents in Waiting" at the Portrait Gallery through January 3.
Craftiness On Display
Ceramist Emily Rossheim uses luminescent underglazes to make her bowls shimmer. She is just one of 120 jury-selected artists whose work will be available for sale at the 27th Annual Smithsonian Craft Show April 23 through 26.
Creeping Beauty
Louise Bourgeois (born 1911) is famous for her elegant, metallic sculptures of spiders. Several are nesting at the Hirshhorn through May 17.