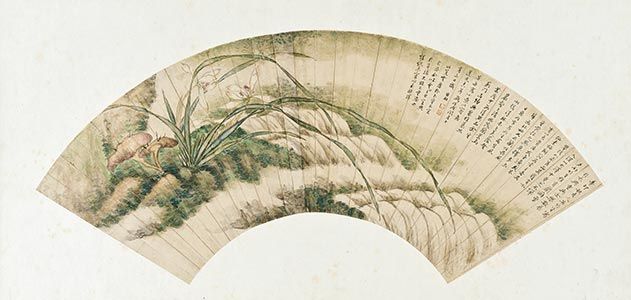 Full Bloom
Cultivated in China for centuries, the orchid symbolizes the Confucian qualities of humility and integrity. See the flower reach full bloom on the canvases of Chinese painters at the Sackler Gallery until July 17.
Graphic Images
"For All the World to See" is the first exhibit to explore the role that visual images played in the struggle for civil rights. On display at the African American History gallery in the American History Museum through November 27.
In Living Colors
Natural History's new exhibit, "Race: Are We So Different?" explores the concept of American ethnicity from the perspectives of history, biology and culture. What is "race" and how are we affected by it every day? Join the conversation through January 1, 2012.
Frontier Life
Through October 9, the Air and Space Museum displays 72 works that chronicle American space exploration. Relive the era's achievements and setbacks through the eyes of such artists as Andy Warhol, Annie Leibovitz and Norman Rockwell.
Trumpet Master
After someone accidentally bent Dizzy Gillespie's horn, the bebop virtuoso discovered he liked the way it sounded. The result was his custom-made "Silver Flair" trumpet, one of several "Jazz Treasures" at the American History Museum through 2012.