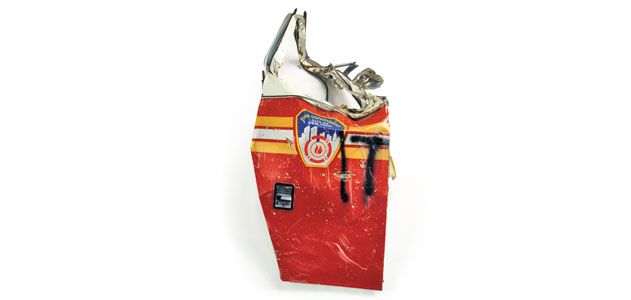 Beyond Stereotypes
Artist CYJO creates portraits to explore "ancestral heritage and contemporary life." She's one of seven artists in "Asian American Portraits of Encounter" at the Portrait Gallery through October 14, 2012.
Candid Cameras
Snapshots of artists and their friends provide a casual, intimate look into the art world in "Little Pictures Big Lives." On view until October 3 at the Archives of American Art.
In Full Bloom
A series of exhibitions at the Freer Gallery of Art explores how seasons are represented in art. Through January 8, 2012, see the symbolism in Chinese flower paintings in "Seasons: Flowers."
Remembrance
More than 50 artifacts from the September 11 attacks will be displayed on tables in the American History Museum for a few days only. "September 11: Remembrance and Reflection" runs September 3-11, 2011.
Reinterpreted
Starting in the 1930s, Japanese potters melded ancient glazing techniques with modern forms. "Reinventing the Wheel" is now on exhibit at the Sackler Gallery.