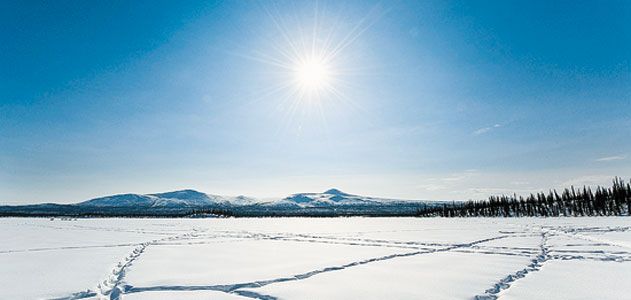 Day of Remembrance
Since 1988, December 1 has been designated World AIDS Day. Through January, American History pays tribute to lives lost to the epidemic with a display of cultural icons, including one of the more than 40,000 panels from the AIDS Memorial Quilt.
A Long-Overdue Conversation
Indigenous communities are among the most affected by pollution and climate change. See environmental degradation through their eyes at the American Indian Museum's multimedia exhibit "Conversations with the Earth" through January 2, 2012.
Buried Secrets
For archaeologists and other scientists, mummies are a wealth of information. Learn how the study of burial practices offers insights into mythology, art, health and disease at "Eternal Life in Ancient Egypt," on display indefinitely at Natural History.
Multiple Art
At American Art through March 11, 2012, artists explore the concept of multiplicity. By creating series of similar images, they challenge the notion that uniqueness should be a measure of art's value.
Redefined
The term "blacklist" historically refers to social exclusion. But photographer Timothy Greenfield-Sanders redefines the word as a roster of achievement. His exhibit, featuring 50 prominent African-Americans, is at the Portrait Gallery through April 22, 2012.