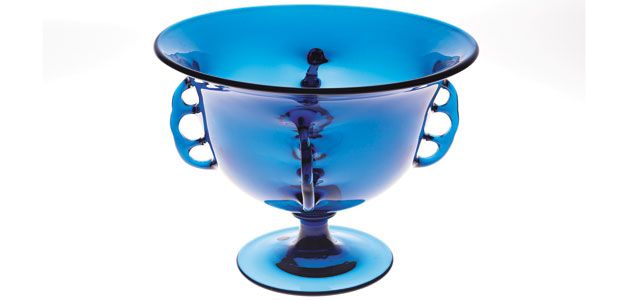 Glass From the Past
Explore nearly 175 years of European glassmaking through 162 rare Viennese works selected by guest curator Ted Muehling, a noted designer of jewelry and decorative arts. The show opens April 23 at the Cooper-Hewitt, in New York City.
Old Ball Game
Nineteenth-century baseball comes to life in Fifty-Nine in '84 (Smithsonian Press, 2010), recounting pitcher Charles Radbourn's record 59 wins in a single season.
Not Forgotten
A permanent Portrait Gallery installation, "The Struggle for Justice," highlights cultural and political figures who fought for civil rights.
Hip to be Square
Artist Josef Albers used geometric shapes to create optical illusions. See nearly 70 of his works at the Hirshhorn Museum through April 11.
Seeing Blue
One of the world's most extraordinary gems, the 31.06-carat Wittelsbach-Graff Diamond, is on display—next to its rival, the 45.52-carat Hope Diamond—at the Natural History Museum through August 10.