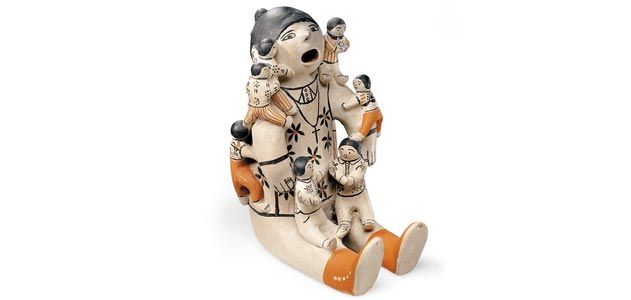 Capital Portraits
Take a peek into the private art collections of Washington-area residents through September 5 at the Portrait Gallery. The paintings, which span from 1750 to the present day, feature works by such famous artists as Andy Warhol and Mary Cassatt.
Today, In History
This year's Renwick Craft Invitational celebrates works that combine historical techniques with contemporary form. Among the featured artists is silversmith Ubaldo Vitali, who uses classical methods he learned in Rome. See "History in the Making" through July 31 at the Renwick Gallery.
Overlooked
Blinky Palermo's modernist paintings were celebrated throughout Europe but largely ignored in the United States. The Hirshhorn Museum corrects that oversight with a comprehensive exhibit through May 15.
Best in Show
The "Nature's Best Photography" competition celebrates the beauty of the natural world and seeks to raise public interest in environmental conservation. View this year's winning photos at the Natural History Museum through September 25.
Seminal Figures
Although they don't talk, these dolls from throughout the Western Hemisphere speak volumes about indigenous cultures. Meet the "Small Spirits" at the American Indian Museum's Heye Center in New York until February 19, 2012.