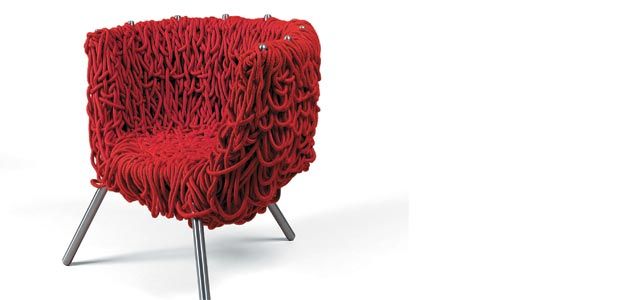 But Is It Comfortable?
Brazil's Campana brothers dreamed up a chair woven from 1,600 feet of rope (Vermelha Chair, 1993). The design duo are guest curators for a Cooper-Hewitt exhibit showcasing "fantasies of daily life" through September 28.
The Sights of Silence
A man floats within a padded, soundproof chamber in Miranda Lichtenstein's photograph Quiet Room (2005). Ponder this and other newly acquired artwork at the Hirshhorn through October 1.
Dreams of Flying
In the 1920s, African-American pilots began a long struggle to break racial barriers. Their stories are told in Black Wings, by Von Hardesty, new from Smithsonian Books.
Wearable Art
At the Renwick, jewelry becomes modern art, like this gold and acrylic Ring (1970) by German sculptor Claus Bury. See 275 pieces of avant-garde jewelry from March 14 to July 6.
Inspiring Spires
Vivid California landscapes (Mono Crater, 1930) moved Japanese artist Chiura Obata. Experience "Obata's Yosemite" at the American Art Museum through June 1.