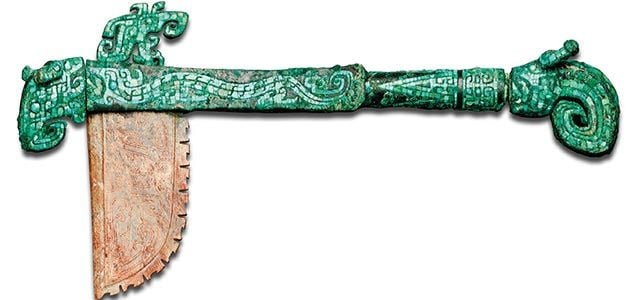 Out in the Open
"Hide/Seek," at the Portrait Gallery through February 13, 2011, surveys gay and lesbian portraiture and artists, including Walt Whitman, whose poems reflected the belief that love and sexuality have no natural boundaries.
African Mosaic
Curators at the African Art Museum selected 112 objects representing a decade-long effort to build a permanent collection. See the artifacts they chose, through December 11, 2011.
Southern Identity
The largest survey of contemporary Argentine art ever assembled in the United States brings together 80 works by 32 artists at the Ripley Center through January 23, 2011.
Jewish Heritage
The National Museum of American Jewish History in Philadelphia, a Smithsonian affiliate, opened this past November. Exhibits chronicle 350 years of life in the New World.
Going Green
Hidden from public view for nearly a decade, a collection of some of the world's oldest and most intricately carved jade and bronze works is back on permanent display at the Freer Gallery. The exhibit features 120 artistic creations—dating as far back as 5,300 years—collected in the early 20th century by gallery founder Charles Lang Freer.