What's Up
Frontier photography, Japanese folk tales, indigenous art and more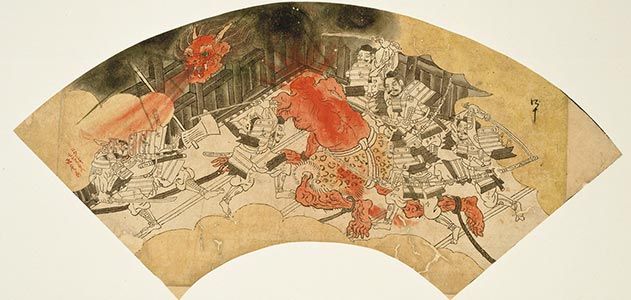 Wild, Wild West
Saddle up and visit the National Portrait Gallery, where more than 100 photographs depicting "Faces of the Frontier," including Buffalo Bill Cody and Geronimo, go on display September 25. The exhibit also chronicles completion of the transcontinental railroad and other events.
First Flora
The Jacqueline Kennedy Garden is one of several White House gardens featured in a traveling photo and art exhibit, now at the Sonnenberg Gardens & Mansion State Historic Park in Canandaigua, New York, until Oct. 25.
Monster Story
The Japanese folk tale about the battle between famed warrior Minamoto Yorimitsu and the demon Shuten Doji is immortalized in artwork, such as this 19th-century fan painting by Kawanabe Kyosai, until September 20 at the Arthur M. Sackler Gallery.
When Worlds Combine
Andrea Carlson taps into her Ojibwe-French-Scandinavian ancestry to create art that combines the myths of indigenous people with European imagery. At the Smithsonian's George Gustav Heye Center in New York City through January 10.
Don't Feed the Artwork
The African Art Museum exhibits animal-inspired artifacts (a late 19th-century gong shaped like a bush cow, made by the Yangere people of the Democratic Republic of Congo) through February 21.