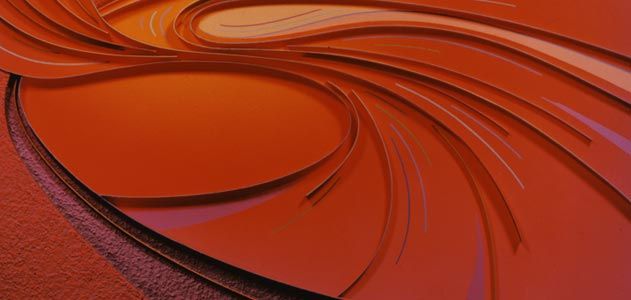 Gold Fillings
Japanese artisans repaired broken crockery by plugging the cracks with plant resin lacquer and gold dust. See 14 of these precious patch-ups at the Freer Gallery of Art until May 10.
Making Space
Artists celebrate the 50th anniversary of space exploration in this collection of 73 works. See the Smithsonian traveling exhibit until January 18 at the Art League of Bonita Springs, in Florida.
The Eyes Have It
Famous faces take on a different look when seen in unfamiliar surroundings. Study the gazes of both celebrities and unknowns in a gallery of pictures taken by six prominent modern photographers. At the National Portrait Gallery until May 10.
Sum of the Parts
Hands, feet and bodies abound in contemporary figurative art. The Hirshhorn displays Giacometti's metal physiques, Magritte's disembodied limbs and other modern "body" art through November 8.
Back to Nature
Newborn lions, gape-mouthed fish and puzzled penguins are among the 45 best nature photographs in 2008, as chosen by the Windland Smith Rice International Awards. Take a walk on the wild side at the Museum of Natural History until May 3.