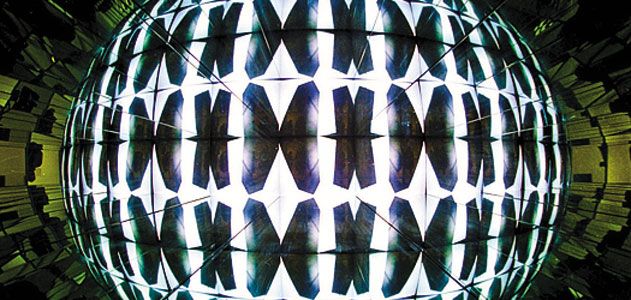 Mirror, Mirror
Theo Eshetu's Brave New World II, a kaleidoscopic video installation in a mirrored box, uses images from around the world to remind us that culture knows no borders. See the work now on permanent display at African Art.
Epic Scenes
At the Sackler Gallery through April 17, 2011, a collection of pieces illustrates the Iranian epic poem Shahnama—a history of Persia from its creation through the Arab conquest.
Best and Brightest
Both famous and obscure people who have made outstanding contributions to society share equal billing at "Americans Now," on display at the National Portrait Gallery through July 10, 2011.
Pride of the Zoo
This past fall, lion sisters Shera and Nababiep each gave birth to a litter of healthy cubs, yielding a total of seven new additions to the National Zoo.
Into the Woods
Using a single fallen tree, artists can evoke an entire landscape. The Renwick Gallery's exhibit "A Revolution in Wood" offers a glimpse of the 66-piece collection of Fleur and Charles Bresler until January 30, 2011.