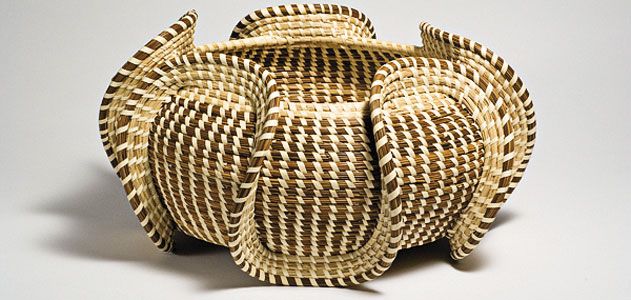 Fleeting Beauty
Beginning August 14 at Natural History, see magnificent plants on the verge of extinction—such as the Peruvian orchid Phragmipedium kovachii—in lush illustrations by members of the American Society of Botanical Artists in "Losing Paradise: Endangered Plants Here and Around the World."
Classic Stories
Filmmakers George Lucas and Steven Spielberg pay homage to a master storyteller by lending their private collections of Norman Rockwell paintings to American Art for an exhibit opening July 2.
The Bronze Age
The saga of ancient bronze casting in Cambodia is told through a collection of 36 sculptures created by artisans spanning 1,700 years. Now at the Sackler Gallery through January 23, 2011.
Grass Roots
African slaves brought their art of basket weaving to the American South. See these "containers of memory" through November 28 at African Art.
True Colors
Starting July 1, guitarist Jimi Hendrix's patchwork coat is one of several iconic items at the American Indian Museum's "Up Where We Belong: Native Musicians in Popular Culture."