What's Up
Lincoln's face, African alchemy, and Victory Mail are all on display at Smithsonian museums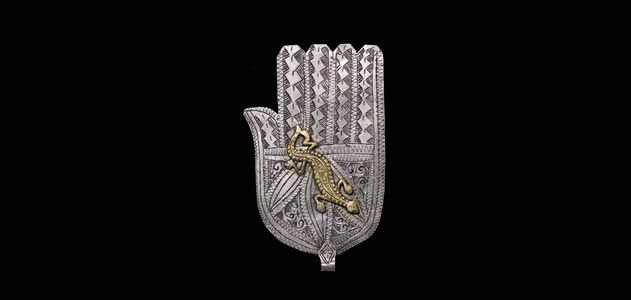 African Alchemy
North African artisans combined gold and silver to forge jewelry like the khamsa (19th or 20th century), meant to protect wearers from the evil eye. See the good omens at the Museum of African Art until January 11.
Face Time
Abraham Lincoln's political career spanned three decades. Witness his transformation from young congressman to beleaguered president in a series of rare images at the National Portrait Gallery through July 5, 2009.
Graphic Language
John J. Audubon's naturalism, Georgia O'Keeffe's sensuality and Man Ray's surrealism (Landscape, 1913) are among the styles on display in an exhibit of graphic masters of 19th- and 20th-century art, opening November 27 at the American Art Museum.
You've Got V-Mail
In 1941, forced to choose between transporting letters and moving war cargo, the U.S. Army invented Victory Mail—letters converted into microfilm. Artifacts commemorating this text-messaging marvel (a magazine ad) are at the Postal Museum through 2010.
Professional Boxing
Count Giuseppe Panza was known for buying artwork too conceptual for most museums. Fifty years later, the Hirshhorn showcases some of the now-celebrated works in Panza's collection through January 11.