What's Up
Asian stoneware, colorful acrylics and the Kennedys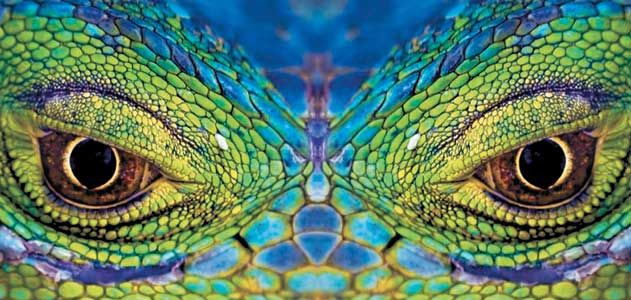 Candid Camelot
Richard Avedon photographed the Kennedys in Palm Beach in 1961. More than 75 unpublished images he donated to the American History Museum are in the new book The Kennedys: Portrait of a Family.
Kaleidoscope
The colorful acrylics of Norval Morrisseau have been compared to stained glass. See them sparkle at the American Indian Museum's Heye Center in New York City to January 20.
Double Vision
Unnerved? Don't worry: Michael D. Kern created this glaring iguana by duplicating and rearranging a picture of just one eye. Other winners of the Nature's Best Photography Awards are at Natural History through April 29.
Open Court
Ta-da! After three years, the Robert and Arlene Kogod Courtyard, with its wavy glass canopy and lush landscaping, opened this past month in the Old Patent Office Building—the Portrait Gallery and American Art museum.
Sublime Stoneware
In Southeast Asia, watertight stoneware was used to brew ceremonial rice beer, store grains and transport goods. On view at the Sackler Gallery through 2010: some 200 ceramic vessels crafted in Vietnam, Thailand, Laos, Cambodia and Burma, spanning 4,000 years.
Books
The Kennedys: Portrait of a Family, photographs by Richard Avedon and text by Shannon Thomas Perich, Collins Design (New York) 2007