What's Up
Exhibits from the National Museum of Natural History, National Portrait Gallery, National Postal Museum, Freer Gallery of Art and the Renwick Gallery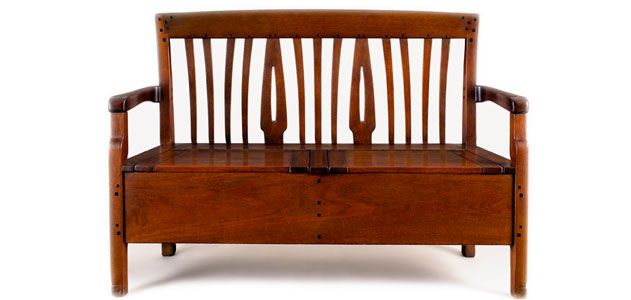 To Africa
Giraffes don't travel well, so 18th-century European naturalists had to sketch the statuesque African mammal. The Smithsonian Libraries presents 40 drawings in "Art of African Exploration" on view at the Natural History Museum until August 16.
Provocateur
"I don't believe in art. I believe in artists," said Dadaist Marcel Duchamp (1887-1968). A National Portrait Gallery exhibit opening March 27 will showcase 100 images of the artist who reinvented portraiture.
A is for Ads
The 15th anniversary of the National Postal Museum is marked with an alphabet show of artifacts. For "P," the color proof represents documentary revenue stamps that are nicknamed Persian rugs.
All Glitter is Gold
Between the 7th and mid-19th centuries, Japanese artists infused gold and silver into their work. Thirty-two objects (including everyday items like the paper fan made between the late 18th and early 19th centuries) shine at the Freer Gallery though May 10.
Greene Design
At the Renwick Gallery until June 7, see what the renowned architect brothers Charles and Henry Greene dreamed up when lumber magnate Robert Blacker asked them  to design his 1907 house and its furniture.