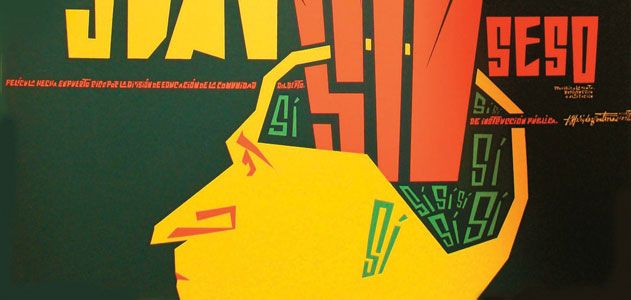 Exclusive Screening
The Puerto Rican government created silk-screen posters in 1947 to advertise pro-democracy films. View posters and movies at the S. Dillon Ripley Center, September 17.
True Blue
Travel through time with the new Smithsonian book Ocean, which traces the history of life over millions of years, from oxygen-producing bacteria to humanity's conquest of the seas.
Two If By Sea
Painter Dwight Tryon and photographer Hiroshi Sugimoto had one thing in common: love of the ocean. See Tryon's 1900s pastels alongside Sugimoto's 1980s photos at the Sackler Gallery until January 25.
Keeping House
Ever wonder who dusts the president's desk? Get a glimpse at the inner workings of the White House in a traveling exhibit beginning September 6 at the State Historical Society of Iowa.
Variations On A Scene
Georgia O'Keeffe livened up America's landscape with bright colors and tones. Images by visionary photographer Ansel Adams complement her works. Opens at American Art on September 26.