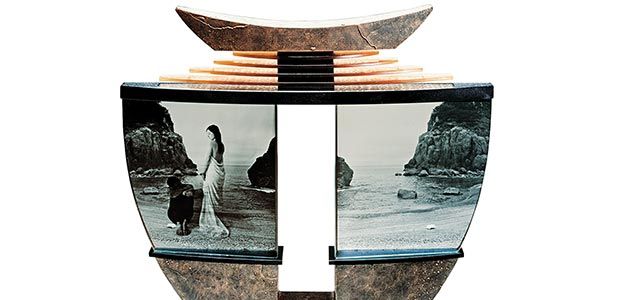 Fine Handiwork
The Renwick Gallery honors craft artists such as Mary Van Cline, who imbues her glasswork with black-and-white photographs. The exhibit runs through January 3.
Love Conquers
In 1914, a young white man wed a light-skinned black woman and built a home in southern Alabama. In The House at the End of the Road (Smithsonian Books, 2009), W. Ralph Eubanks shares his grandparents' experiences as an interracial couple during the Jim Crow era.
Sketch Artist
Annie Pootoogook chronicles Inuit life with stark line drawings. Her sketches are at the National Museum of the American Indian in New York City until January 10.
Trailblazer
Hike over to the National Museum of American History where, through October 11, you can view photographs and diaries of naturalist Earl Shaffer, who, in 1948, made the first continuous trek of the entire Appalachian Trail—from Georgia to Maine in 124 days.
Wallpapers
"Works on paper" is the theme for the American Art Museum's exhibit on graphic masters, through January 10.