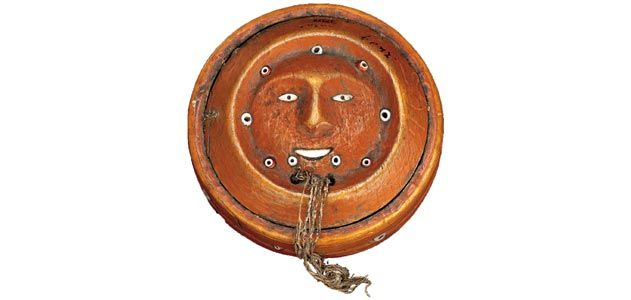 Built to Last
The Alaskan Yup'ik people display extraordinary ingenuity creating tools, clothes, weapons and containers in a constant struggle to survive in their subarctic home. An exhibit drawing from 13 major collections is at the Natural History Museum through July 25.
Postal Pioneers
From 1860 to 1861, the Pony Express delivered mail between Missouri and California—and rode into the popular imagination. Learn more at the Postal Museum's new permanent show, "Binding the Nation."
Launching Pad
Harlem's Apollo Theater launched the careers of music legends. American History celebrates the theater's 75th anniversary with a multimedia exhibition through August 29.
A Day in the Life
Through August 1 at the Hirshhorn: Chris Chong Chan Fui's 2008 film Block B follows the lives of Indian contractors living in a Malaysian apartment complex.
Soul Searching
Using mixed media, Paul Emmanuel explores his identity as a white man in post-apartheid South Africa. At the African Art Museum until August 22.