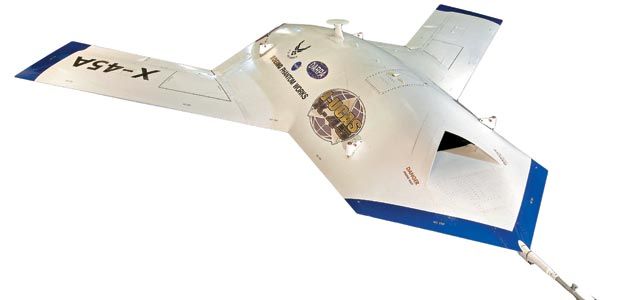 Drone Home
The U.S. military began building unmanned aircraft for combat and surveillance in 1918. Now, six drones are on permanent display at the Air and Space Museum, including the Boeing X-45A.
Postmodern Posters
Advertisements can become art, as shown by a whimsical 1918 poster of actor Charlie Chaplin. Learn more at "Ballyhoo! Posters as Portraiture" at the National Portrait Gallery through February 8.
Art with a Feeling
Charles Lang Freer, a Detroit industrialist and museum founder, loved the rich texture of paintings like the 1891 Piano by Thomas Dewing. "Surface Beauty," now on long-term view at the Freer Gallery, showcases works from his collection.
Old Ballgame
"Separate and Unequaled" follows black baseball in the nation's capital, from the sandlot to the ballpark. The Anacostia Museum's show is at the Historical Society of Washington D.C. until October 5.
The Muppets take D.C.
Jim Henson's puppets, from odd-couple roommates Bert and Ernie to Kermit the Frog, populate a "Fantastic World," on display at the International Gallery from July 12 until October 5.