What Makes Billie Holiday's Music So Powerful Today
Musicians including Cassandra Wilson pay homage to the jazz legend with new albums for Lady Day's 100th birthday
Justin Townes Earle, known for being the son of alt-country legend Steve but a major singer-songwriter in his own right, is a tall, gangly figure with a dry sense of humor and an even drier sense of outrage. He called on the latter when he introduced "White Gardenias," a new song inspired by Billie Holiday and her signature headwear, at a Maryland nightclub in February.
"When we think of Billie Holiday," he drawled from behind his acoustic guitar, "most people think of her as a junkie rather than as a girl who grew up on the Baltimore waterfront to become one of the greatest jazz singers in the world. People using drugs? That happens every day. Becoming a great singer? Doesn't happen that much."
Earle's song is sung from the perspective of a man—a lover? a manager? a musician? a friend?—who is looking for Holiday all over New York, wondering if she's gone back to Baltimore. He sounds inconsolably sad, as if the woman has slipped away forever, leaving only the memory of a "white dress, white shoes, white gardenia."
Holiday would have been 100 years old this year (her birthday is April 7) and surely she deserves to be remembered for something more than the white blossom in her hair and the needle marks on her arm. If she was, as Earle claims, one of the greatest jazz singers, what made her so great? What should we remember about her musical genius?
Unlike, say, Bessie Smith or Ella Fitzgerald, Holiday did not have an overpowering vocal instrument. What she did have was an irresistible concept: she would command attention not with forcefulness but with reluctance.
She would sing in a low-key hush, landing on the tail end of the beat, as if hesitant to reveal too much. Even when she sang a happy song, she seemed half in a dream world she wasn't sure she should share. This led her audiences to wonder: What is she hiding? Will she loose contact with the rhythm altogether? She never did, but the suspense never let up. She would allow vowels to swell with purring suggestion till the audience might wonder if her words might pop like balloons. Within that bruised purr were hints of pain, giddiness, anger, infatuation, stoicism and defiance, enticing enough to invite speculation but mysterious enough to keep the listener guessing.
It was a brilliant, novel strategy, only made possible by the new microphone technology of the 1930s. Holiday didn't have to belt out a song to reach the balcony of a vaudeville theater; the mic could amplify her murmurs to every corner of the hall. Because she sang slightly behind the beat in a confidential hum, she implied that she had secrets too painful to share. And that made listeners lean in even closer to hear.
Just listen to the original, 1941 version of her biggest hit, "God Bless the Child." Inspired by a fight with her mother over money and co-written with Arthur Herzog, the song digs into the phrase "God bless the child who's got his own" by contrasting the generosity of the phrase's first half with the selfishness of the second.
Confronted by the conundrum that folks are more likely to help you when you don't need it than when you do, Holiday responds with resentment, resignation and bewilderment. Floating across the markers set by Roy Eldridge's trumpet and Eddie Heywood's piano, her languid voice slips and slides till it reaches the title line and holds out the final word "own" in a half-strangled lament, as if owning property were a goal always just beyond her grasp.
This minimalist approach was a landmark change in American culture that influenced not only jazz singing but also jazz instrumentals, pop singing, theater and much more. Frank Sinatra, for one, has always been forthright about the huge debt he owes to Holiday. So why isn't she remembered as a major innovator along the lines of Charlie Parker and John Coltrane?
"Jazz is very male-centered," Cassandra Wilson told me in 1993. "The men just don't give credit to what the women bring to the music. For all the praise that Billie Holiday gets as a vocal stylist, she's seldom acknowledged as a musical genius. She was the first to prove that you could make soft sounds and still have a powerful emotional impact. She was understating jazz long before Miles ever stuck a mute in his horn; she was the true `Birth of Cool.'"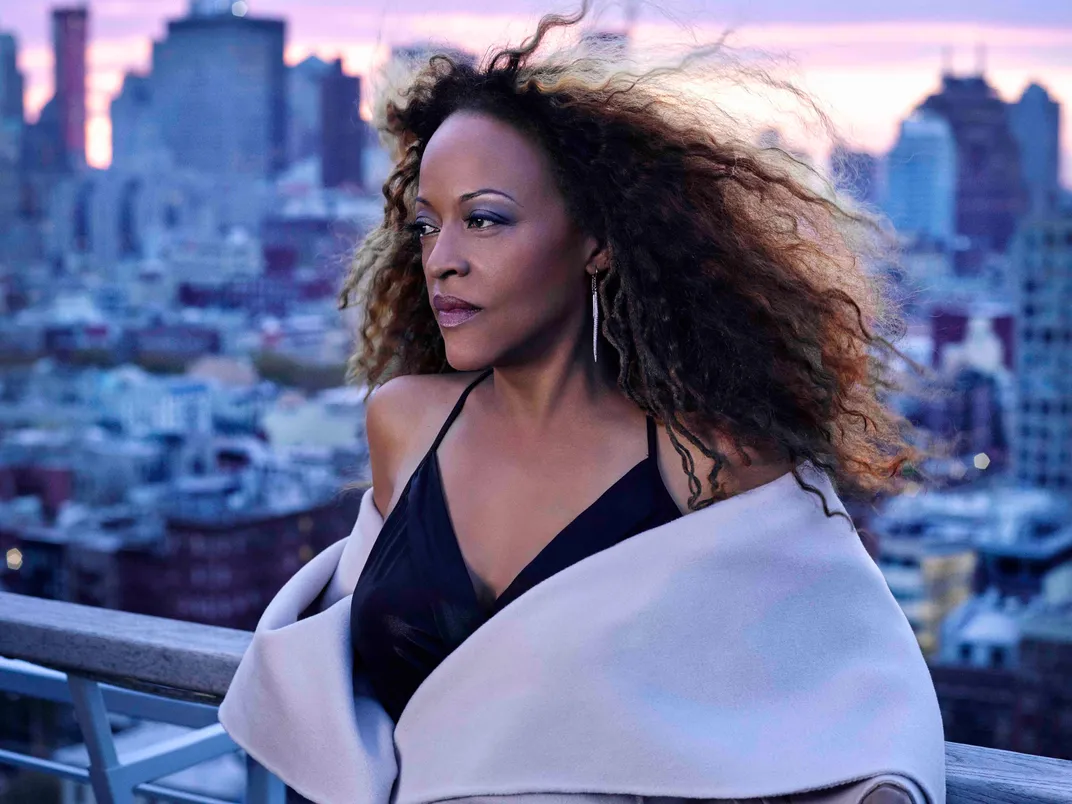 Wilson has long been influenced by Holiday's music, and to mark the centennial of her role model's birth, Wilson has released "Coming Forth by Day," an album of 11 songs recorded by Holiday plus "Last Song," Wilson's own tune about Holiday and Lester Young. The instrumental sound on this recording is very different from Holiday's sessions. Rather than working mainstream jazz players, Wilson has called in figures from the modern-rock world. Among the luminaries are producer Nick Launay, guitarist Nick Zinner from the Yeah, Yeah, Yeahs, and guitarists Kevin Breit and T-Bone Burnett.
This reflects Wilson's confidence that you she can turn today's pop sensibility into elastic jazz just as Holiday did with the pop music of her day. When Wilson revises "Don't Explain," Holiday's advice to a lying, unfaithful lover, she does so not with the cushioning strings and massed horns of the 1945 original but with the thumping mallets, bluesy slide guitar and rock-noir eeriness of Cave's recordings. That pulls the contemporary listener in. But once she has our ears, Wilson adopts Holiday's strategy of understating her warning to the wayward lover so much that it's not an invitation to argument but the final word. And when Wilson makes the jazz move of dropping out of the established melody into a hidden harmonic cellar on the title line, she hints at the deep ache beneath the peace offering.
With the seemingly constant stream of news of young, unarmed black men being shot to death by the police, Holiday's anti-lynching song, "Strange Fruit," seems suddenly relevant again. Wilson plants the song firmly in the 21st century by having her guitarists sample their own playing, add synthesized sci-fi effects, and then use those phrases as repeating loops as if they were rumors buzzing around the internet. Within that contemporary context, she follows Holiday's example in creating that oxymoron: the understated protest song. You expect the 1939 Holiday and the 2015 Wilson to shout the lyrics in flustered outrage but instead they reluctantly murmur the words in a combination of stunned horror and sorrow that's more compelling than any hollered slogan.
The other big Holiday tribute album this spring is relative newcomer Jose James's "Yesterday I Had the Blues: The Music of Billie Holiday." James distills the little-big-band, acoustic-jazz arrangements of the originals to the all-star trio of pianist Jason Moran, bassist John Patitucci and drummer Eric Harland. Emphasizing the blues side of her palette, James demonstrates how Holiday's restrained delivery can work as well with a baritone as with a mezzo—and Moran is as brilliant as ever. James's version of "Strange Fruit" is arranged as a chain-gang work chant.
To mark Holiday's 100th birthday, Columbia Records has released "The Centennial Collection" on the Legacy imprint. This well-chosen sampler of 20 well known songs from her Columbia years is a good one-disc introduction, but once you get hooked on her singing, you'll probably want more.
The 10-CD "Lady Day: The Complete Billie Holiday on Columbia 1933-1944" box set captures her in her best voice and at her most optimistic. The three-CD set, "The Complete Commodore & Decca Masters," from the overlapping years of 1939-1950, finds her at her knottiest, hinting at dark currents just below the languid surface. The two-CD set, "Lady in Autumn: The Best of the Verve Years," skims the cream from her wildly inconsistent later years, 1946-1959, when her voice was frayed but her demons were at their most dramatic.
Holiday never got close to reaching her 100th birthday; she was just 44 on May 31, 1959, when she died from a failed liver, suffering the final indignity of being arrested for narcotics while she lay in her last hospital bed. But we shouldn't remember her for how she died but how she lived—and how she decisively changed American culture forever. She taught us all that quieter is sometimes louder than loud.