Welsh Cakes: Not a Scone, Not a Cookie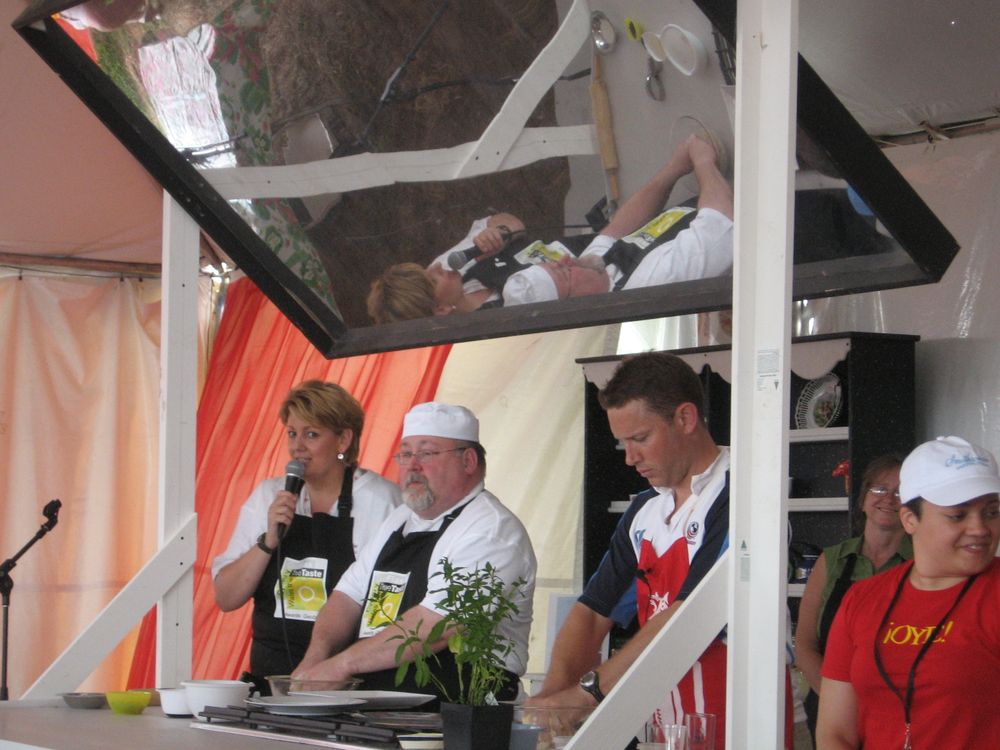 At the Smithsonian Folklife Festival last week, three chefs demonstrated their techniques for making Welsh cake.
I had never heard of Welsh cakes. At first mention, I pictured something like this video of the process of making a chocolate cake, but it turns out that baking a Welsh cake is quite different.
Angela Gray, a Welsh cook who has regularly appeared on BBC Wales and teaches at the Shires Cookery School, hosted the cake bake-off. She started off by asking the three participants to list their ingredients. The base consisted of flour, species, butter, egg, dried fruits and "secret spices," which usually included nutmeg, cinnamon, ginger, sugar and cloves, as the participants revealed after the demonstration.
While the cooks were mixing the ingredients by hand, Gray reminded the more than 100 people in the audience that the mixture should not be "over-handled." The chefs rolled out the dough and used a circular cutout to make individual cakes about the size of an American cookie.
Then the circles of dough were arranged on a bakestone, which is traditionally a flat stone placed over a fire or stove. The bakestone helps to cook the Welsh cakes on a low, even heat, for two or three minutes on each side. If you don't have a bakestone, a flat electric griddle or baking pan would work well, too.
Within minutes of the cakes going on the bakestone, a sweet aroma filled the tent. As the chefs plated their creations, Gray said that even though the cakes looked like scones and cookies, they were different in their taste and texture.
The perfect Welsh cake, said Gray, should be "light with just enough spice to make it interesting." Interested in making your own Welsh cakes? Check out this recipe or head over to the Folklife Festival this week for more cooking lessons.