Welcome to ARTiculations
A new Smithsonian.com blog sheds light on what's happening in the world of art, artists, art museums and art history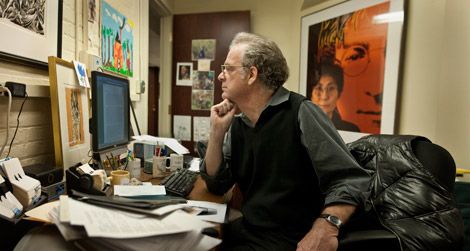 ARTiculations aims to shed light on art and comment on what's happening in the world of art, artists, art museums and art history. The idea is to celebrate what's best and most inspiring while not forgetting the diversity of the many corners of America.
It aspires to illuminate the serious ideas and deep feelings that lie behind great works of art; at the same time, we're not afraid to see the ridiculous side of things or to poke fun at incompetence or pretentiousness.
In the end, it's you, the viewer, who makes the work of art. Without you it's nothing. We'd love to have your feedback.
About the author:
Henry Adams, a professor of art history at Case Western Reserve University, is the author of acclaimed biographies of important American artists. His works include Eakins Revealed:The Secret Life of an American Artist, which the painter Andrew Wyeth described as "without doubt the most extraordinary biography I have ever read on an artist," Thomas Hart Benton: An American Original, What's American about American Art, and, most recently, Tom and Jack: The Intertwined Lives of Thomas Hart Benton and Jackson Pollock.