Watch New York City Come Alive in This Amazing Timelapse
Take a sped-up tour of Midtown Manhattan and its residents, non-stop traffic and historic landmarks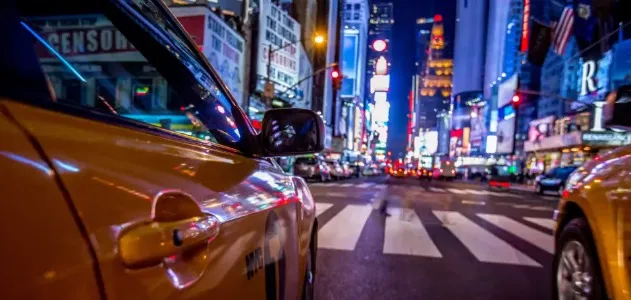 Photographer Drew Geraci decided to turn New York City's fact-paced lifestyle up another notch.
The time-lapse stars midtown Manhattan, one of the most bustling spots on the island, and condenses more than 50,000 still frames from six months of shooting at 100 locations in less than three minutes.
"We wanted to get that feeling of what it was like to be in Midtown where everything's happening," says Geraci, a Washington, D.C.-based photographer and videographer. "Find the coolest locations and really find something unique about those locations, and shoot them in a way that maybe hasn't been shot before."
Bird's eye views from towering rooftops show the ebb and flow of people and cars on the streets below. Down at street level, Geraci captured scenes from moving taxicabs. Some of the city's most recognizable landmarks make an appearance: The Empire State and Flatiron Buildings, Grand Central Station, Central Park and, of course, Times Square.
"It was really an amazing experience for us to go over there and capture the city from all different angles," says Geraci, who owns production company District 7 Media with Arthur Breese. The pair used four Canon 5D Mark IIIs with wide-angle lenses, a six-foot dolly and several stop-motion rigs to capture the footage. They then mixed in natural sound recorded at each scene—cars honking, neon signs buzzing, boats blowing their horns out on the water.
Geraci and Breese scouted the locations beforehand and received permission or permits to shoot there, except for the subway system, where MTA workers asked them to leave when the duo tried to set up their tripods. "We had to figure out a way to time the train, put out the tripod, get the camera ready, maybe shoot 400 frames and then book it out of there," Geraci says.
The photographer says he likes the atmosphere of the city that never sleeps. "There's a different feel for every different city, but they all have that one common element of lots of people, traffic and really neat architecture," he says. "I think [New York] is the big city of the United States, so I have to pay homage to it."