Turning a Page
Smithsonian regents tap engineer, educator G. Wayne Clough as the Institution's next Secretary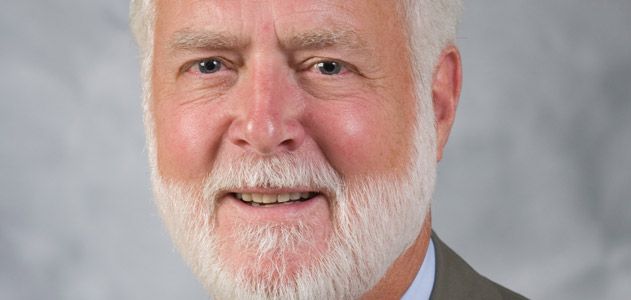 G. Wayne Clough, president of the Georgia Institute of Technology and a member of the National Academy of Engineering, was selected this past March to serve as the 12th Secretary of the Smithsonian Institution. He'll assume the post July 1.
In his 14 years there, Clough, 66, a civil engineer specializing in geoscience, has been credited with doubling Georgia Tech's research funding to $425 million, increasing enrollment and raising nearly $1.5 billion in private donations. He also ramped up humanities programs and established two endowed chairs in poetry. A poem, students are taught, is founded on structure as much as the design of a bridge. New York Times columnist Thomas L. Friedman championed Clough's educational vision in his 2007 book, The World Is Flat: A Brief History of the Twenty-First Century.
"The great issues of the day typically are interdisciplinary," says Clough (pronounced Cluff). "How are we going to grow an economy in this world in a way that is sustainable so future generations can live on this planet in some semblance of what we have today? How do you educate young people so they'll carry out these activities? How can young people compete in a world where they're going to be taking jobs ten years from now that don't exist today, using technology that doesn't exist today?" He adds, "I will look for ways at the Smithsonian for us to be engaged in these great issues."
Clough grew up in Douglas, Georgia (pop. 11,246), about 180 miles southeast of Atlanta. His parents, Bessie and Daniel, operated the town's ice and coal plant. So strong was their desire to see their three children receive an advanced education that they timed the births to occur every four years, the better to manage college tuition. Wayne earned bachelor's and master's degrees at Georgia Tech and a doctorate at the University of California at Berkeley. He is married to the former Anne Robinson, whom he met in middle school. The couple have two grown children, Matthew, 40, and Eliza Pritchett, 36.
Clough will take over from Cristián Samper, who has served as Acting Secretary since Lawrence M. Small resigned in March 2007 amid criticism over his expenses. Clough faces what the Washington Post has called "daunting challenges," including a $2.5 billion backlog in building repairs and improvement projects around the Institution, which comprises 19 museums and galleries, nine research facilities and the National Zoo. He says he'll spend a lot of time listening to the Smithsonian staff and community in his first 100 days.
The incoming Secretary says he first visited the Smithsonian as a young man. Perhaps not surprisingly, this author of dozens of academic papers on geotechnical subjects says one of his favorite Smithsonian artifacts is the Hope Diamond. But then he demurs: "It's so difficult to pick just one thing."