Tony Perrottet on "Small Wonders"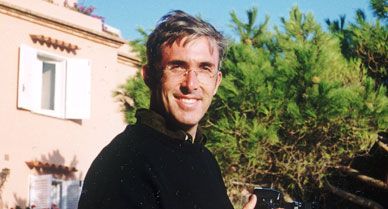 Born in Australia, Tony Perrottet has worked as a correspondent in Buenos Aires and has written for Smithsonian magazine, Esquire, the New York Times and the London Sunday Times. His fourth book, Napoleon's Privates, will be out in June 2008.
What surprised you the most while covering these museums?
I was amazed at how each one was like a self-contained little world. Step into Sir John Soane's Museum in London, the Jaquemart-André in Paris or the Casa Sorolla in Madrid and the rest of the city simply dissolves. Both the collections and the houses themselves really reflect the owners' personalities and visiting them is a very intimate experience. You step away feeling like you really know them quite well.
How did you go about choosing the museums?
That was actually the toughest part of the story. There are dozens, if not hundreds, of these tiny places in European cities, and narrowing the list down to four was hard work. I had to find places that somehow captured the city's essence—they had to be offbeat, but not too narrow in scope. Paris, for example, has some fantastic little museums devoted to writers and artists from Balzac to Delacroix, but they don't have the depth of the Jaquemart-André.
Were there any objects that especially grabbed your attention?
Plenty! I love relics and oddities. One of the best things to do at Sir John Soane's is to ask to see the model room—if one of the wardens isn't busy, he'll take you to the special attic where they keep Soane's original models of ancient buildings in Pompeii and Rome; they're beautiful. In the Casa Sorolla, I liked looking at Sorolla's antique giant globe of the world, which is just standing in his studio. It has nothing to do with his art, but it is a wonderful personal touch. In the Museum of Czech Cubism, I loved the wacky coffee pots and cups; they sell a reproduction in the Kubista store downstairs, although I'm not sure how practical it would be to use!