A Theory About Muppet Master Frank Oz
The prodigious puppeteer looks back at his most beloved creations, from Grover to Fozzie Bear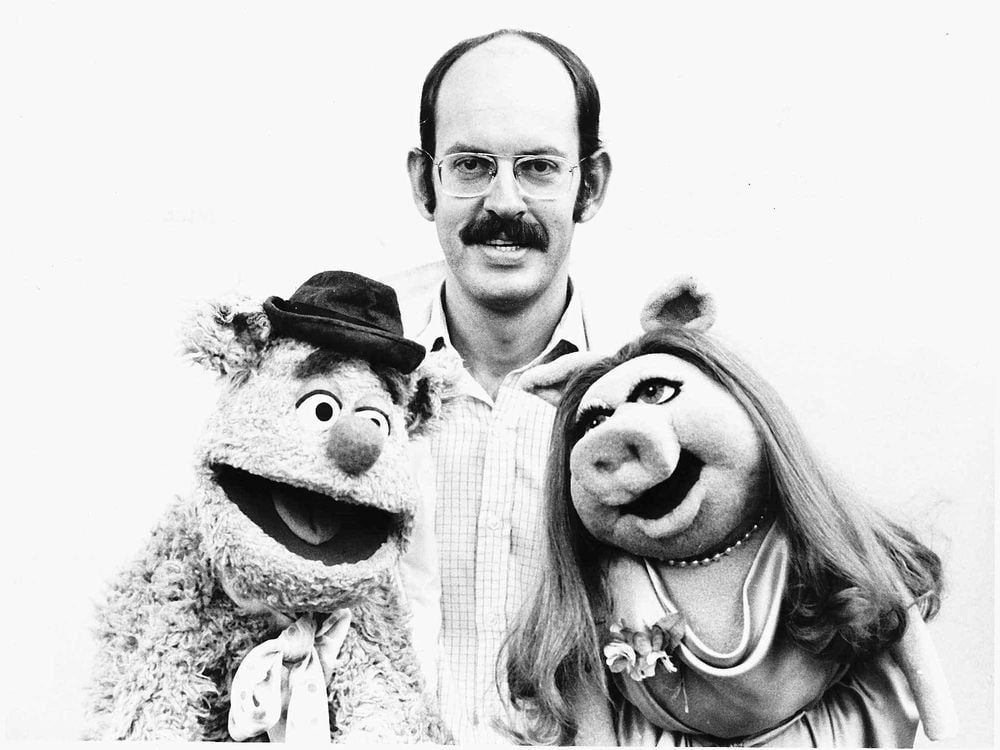 I have a pet "Frank Oz Theory" I'd like to share. If you'll indulge me, it goes like this: More people on Earth have borne witness to Frank Oz's characters, be it puppet or person, than any other artist in recorded human history.
Between the Muppets (in all its forms), the Star Wars franchise, and "Sesame Street," Oz has had a part of three of the biggest entertainment juggernauts of the last-half century. Born in Hereford, England, in 1944, Oz's family eventually made their way to Oakland, California and as a teenager, he began his puppeteering career at the Children's Fairyland amusement park. Jim Henson discovered Oz when he was 17 years old and directing the Vagabond Puppets at a festival. Two years later, Oz moved to New York to work with Henson on a new project, the Muppets.
The motley crew of charismatic puppets began their rise to fame with commercials and late-night talk show skits, but they really took flight in 1969 when "Sesame Street" introduced characters like Cookie Monster and Grover, both Oz creations, to the masses. In the mid-70s, Muppet-mania was in full force with the eponymous show and the movies featuring Oz's beloved creations Fozzie Bear, Animal, and the queen herself, Miss Piggy. During that time, Oz did double time with George Lucas as the voice and puppeteer behind Yoda, the cryptic wrinkly green Jedi master introduced in The Empire Strikes Back. In 1986, Oz directed his first film apart from Jim Henson, Little Shop of Horrors starring Steve Martin, Rick Moranis, and Audrey II, a 12-foot tall man-eating plant. He would follow up with a directorial slew eminently rewatchable comedy favorites like What About Bob? In & Out and Bowfinger.
Such breadth and exposure would have been impossible when Oz got his start, but it was the progression of platforms from cable television, VHS, DVD, to the Internet that brought his creations to an untold number of people all over the world.
So just what does Oz think of the "Frank Oz Theory?"
"It's odd because I have been a kind of Zelig character, having touched base with all these different things, but my mind isn't able to grasp that, it's too large a concept," says Oz in an phone interview recorded from his New York City home in early summer. "What I can do is what I've always done. Keep working, keep moving forward."
In recent years, Oz has filmed a documentary called Muppet Guys Talking, for the Kermit, Scooter, or Rowlf in all of us, helmed a mind-bending off-Broadway success, and in just the last few months, become a straight-talking show business Twitter sage, dispensing career advice, film set anecdotes, and answers to important questions such as, "Was Animal life-size in the Muppet Movie showdown scene?"
Yes. Jim wanted it real size and it was. However I didn't perform it so I don't know if it was worked with ease or if it was a struggle to perform. https://t.co/CyhUoN8QUN

— Frank Oz (@TheFrankOzJam) June 8, 2018
The original impetus for a conversation with Oz was the documentary, which features the old-school creators of characters like Bunsen Honeydew, Snuffleupagus, Johnny Fiama, Prairie Dawn, and Sam the Eagle discussing old times. Muppet Guys Talking is certainly a warm look back, but it's not simply a stroll down memory lane. The idea, which came from the film's executive producer Oz's wife Victoria Labalmle, is to get these old friends in a room not just to tell war stories, but to give a sense of what it was like to be a part of one of the great creative teams in television.
"I don't really look back at my career, but I wanted to give people a sense of how it was to be with Jim Henson, that it is possible to work like a sonofabitch without politics or tension, that we enjoyed ourselves knowing all that mattered was the quality of the project at hand," says Oz, 74. "Jim, like any human being, certainly had imperfections, but you'd be hard-pressed to find a dark side. It was a remarkable thing, that I think some people have a hard time believing, but it's the truth."
The film reminds us of the Muppeteers no longer with us—Jerry Nelson, creator of a legendary Arithmomania sufferer, died after filming wrapped in 2012—but the free-flowing conversation has a depth about making art, inventing characters, and the frequent neuroses behind-the-scenes that fit right in in the social media age. Some of the highlights are descriptions of Muppets themselves, like Animal, a manifestation of pure id who craves "drums, sleep, food, sex, and pain." The documentary is revealing without ever turning maudlin, melancholy, or treacly.
"Jim hated pejorative cuteness. Puppy dogs and kittens are legitimately cute, but we had no time anything with a phony sentimentality or preciousness," says Oz. "We took the same approach, just tell the f--king stories."
What's clear is the group's affection for Jim Henson hasn't abated even though he died nearly 30 years ago. Dave Goelz, 71 (seen sharing trade secrets with The Great Gonzo), says the relationship between Henson and Oz was the foundation of the entire Muppet universe. In an interview, Goelz explains how their strengths and weaknesses balanced each other out like two old bedroom-sharing "Sesame Street" buddies.
"Frank was clearly Jim's co-collaborator and they were an amazing pairing. Jim had a visual sense, Frank a character one. Jim had a lightness, Frank had a seriousness, so they were opposites who complimented each other tremendously," says Goelz. "Wild inspiration, silliness, and fun from Jim, underpinning and depth of storytelling from Frank. They were each able to do both, but generally, it was an outgrowth of their personalities best represented in Ernie and Bert. One of the funniest things I was told is that there was a brief period when they tried flipping the characters to play against type. I wish there was footage of those rehearsals."
Goelz was working for Hewlett-Packard in 1972 when he met Oz at a Bay Area puppet festival. The following year, he too found himself in New York City bringing Jim Henson's creations to life, all the while feeling he didn't belong, and what Goelz came to realize what made the Muppets stand apart was that they too were a mess.
"What underlay all the fun and laity of the show is the pathos of the characters. The Muppets were all misfits and losers—Kermit surrounded by a batch of lunatics—who somehow found one another and pretended everything is okay," says Goelz. "Gonzo is a pathetic performer who thinks he's making great art. He was really insecure. So was I. Frank became my mentor, coached me for a couple of years and gave me a great piece of advice. 'Dave, your job is to be a fool. Just let it happen.' I finally became a fool. I remain one until this day.'"
It's been more than a decade since Oz has done anything with the Muppets, played a 900-year old Jedi Master, or directed a feature film, but his long run of success continues. In the last couple of years, he's added big-time theater director to his credits. Five years ago, Oz was introduced to Derek DelGaudio, the 2016 Academy of Magical Arts "Magician of the Year" who had the inkling for an exploration of how we see ourselves and how others see us. Naturally, there's card tricks.
"I was 12 when [the Oz-directed] Dirty Rotten Scoundrels came out and it was a huge movie for me, I'm a sucker for con men. Meeting Frank after my first live show was one of the rare times I've been starstruck," says DelGaudio, 34. They ended up collaborating on In & Of Itself, a brilliant one-man show about the struggle between the private and public self (with magic!) playing in Manhattan through the end of this week. "We ended up getting a drink and it turned out we have a lot in common about how we view our crafts, how limiting it is to be known as just a 'magician' or 'puppeteer.' We bonded over griping. When I started conceptualizing this show, which is about identity and being labeled as one thing, there was only one director because everyone has a different vision of what Frank is."
This wasn't Oz's first foray into live theater. Twenty years ago, he directed a workshop production at Joe Papp's Public Theater of For Whom the Southern Bell Tolls, a Christopher Durang send-up of Glass Menagerie, and later, the Saul Rubinek play Terrible Advice at London's Chocolate Factory. In & Of Itself, though is a different animal, a show DelGaudio has described as a "theatrical existential crisis."
"I've worked with a lot of directors, but there's no one like Frank. He doesn't provide any answers. It's both incredibly frustrating because it's actually like being with Yoda, this wise philosophical being who only asks questions," says DelGaudio. "That's where the work comes in. Finding your truth, your answers, not his, will be more real and authentic than his solution. I had tricks I knew would work and Frank would say, 'No, we need to play with it, to explore it.'"
One word that can be used to describe In & Of Itself is hit. Most shows have been sold-out since it opened in April 2017, and it's grossed over $6 million in a space that only seats 150.
"I've done In & Of Itself over 700 times and Frank still comes to theater and says there are moments in the show that we should dig deeper," says DelGaudio. "It's not about perfection, it's about honesty. I find Frank's process very difficult, but ultimately, profound."
DelGaudio is unwittingly laying out, in a microcosm, Oz's journey as a creative. In his early directorial days, Oz was a control freak not giving anyone room to breathe but eventually his once upon a "we do it my way" time has given way to Henson's "all in this together" utopianism. Goelz explains:
"As a director, Frank's first solo feature was Muppets Take Manhattan." It was torture. We had the hardest time working with him. Frank felt he had to make every decision, dictate every tiny detail, and he micromanaged our performances. Not sure I should say it, but Jim was as frustrated as the rest of us. Now, Frank is a great collaborator. He's taken Jim's delicacy to heart, to let people contribute, solicit input, and realize his job is deciding what to include."
Rainbow, connected. It remains to be seen however, if Oz ever follows the road back home. He hasn't been enamored with the 21st-century Muppet efforts, especially the disastrous canceled-after-one-season 2015 TV reboot. Disney purchased the Muppets in 2004, and Oz says they never fully embraced the input of the performers involved in the original version. He has no problem with Disney trying different approaches, but believes the lack of mentorship and continuity has hurt the most iconic faces in film and TV history.
"I don't know why they don't bring the originators in, odd to me that it never happened, because those performers created a worldwide success," says Oz. "The writers don't know how to write for the performers, the ones who understand their characters, so ultimately they don't know how to write for the Muppets. "
He's been outspoken about how he thinks Disney has treated the Muppets, but he will never rule out a reunion. Oz is not one for sentimentality, but his voice softened a bit when he finally took a few moments to consider his legacy.
"If I didn't do the Muppets, I'd be known for directing a dozen feature films with Michael Caine, Eddie Murphy, Bill Murray, Robert De Niro, Marlon Brando. So many big names, like a typical filmmaker. What speaks to the power of the Muppets is that when most people recognize I do a character like Piggy or Fozzie, everything else goes out the window. People get so emotional because it connects to their childhood, even though we never made the show for children. I think a lot of the affinity comes for the Muppets comes from the fact that they're all disparate characters, some desperate at times, but they live together and have affection for one another. There's a purity of character people cling to during cynical times. When Jim died, a bishop said, usually it's the bad characters that are the most fascinating, but not with the Muppets. They are all good and interesting… I'm always with them in spirit."
Oz cut it off there, repeating that he's not done yet. So I put it to Dave Goelz: Do you think Frank Oz's work has been witnessed by more human beings than anyone else's?
"I never considered it. I have no idea. However, what I can tell you're a strange person. You would've fit in."
Oz is hardly fading away like a rainbow, and he doesn't have time for foolishness because he has more lovable fools to bring to the world. Put on makeup, light the lights, it's time to get things started. Create, he will.
Muppet Guys Talking is available only at the film's website.