The History of the Margarita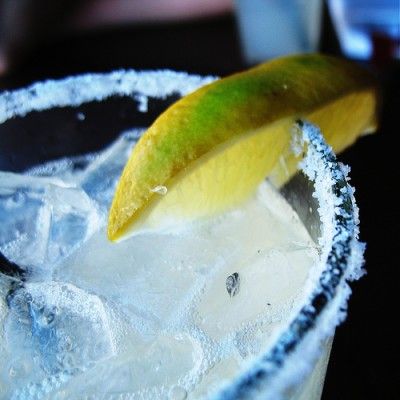 Today marks Cinco de Mayo, which commemorates the Mexican victory over the French at the Battle of Puebla in 1862. In Mexico, the observance is not as important as the nation's independence day, September 16. But, just as St. Patrick's Day is a much bigger deal to Irish expatriates and their descendants than it is in Ireland, Cinco de Mayo festivities have become a popular way for Mexican-Americans to celebrate their cultural heritage.
Cinco de Mayo or not, it's always a good time to toast one of Mexico's most beloved exports, the margarita. In its classic form—tequila, lime juice and Cointreau or Triple Sec, served in a glass with a salted rim—it is a perfect combination of sweet, salty, sour and bitter.
As with so many popular things, more than one person has claimed to have invented the margarita. One of the most prevalent stories is that Carlos "Danny" Herrera developed the drink at his Tijuana-area restaurant, Rancho La Gloria, around 1938. As the legend goes, Herrera dreamed up the cocktail for one of his customers, an aspiring actress named Marjorie King who was allergic to all hard alcohol other than tequila. To make the liquor more palatable to his fussy client, he combined the elements of a traditional tequila shot—a lick of salt and a wedge of lime—and turned them into a refreshing drink.
Another top contender for the inventor title is Margarita Sames, a wealthy Dallas socialite who claimed she whipped up the drink for friends at her Acapulco vacation home in 1948. Among her well-connected guests was Tommy Hilton, who eventually added the drink to the bar menu at his hotel chain.
According to The Complete Book of Spirits by Anthony Dias Blue, though, the first importer of Jose Cuervo in the United States advertised with the tagline, "Margarita: it's more than a girl's name," in 1945, three years before Sames claimed to have invented the drink.
In contrast to the fuzzy genesis of the cocktail, the origin of a machine that helped simplify the making of one of its many forms is well documented. In 2005, Smithsonian's National Museum of American History acquired the world's first frozen margarita machine, invented in 1971 by Dallas restaurateur Mariano Martinez.
Cocktail fads may come and go, but the margarita's popularity has remained steady since its invention, whenever and wherever that was.