The Big Picture
A well-planned single image yells the story of 20th-century transportation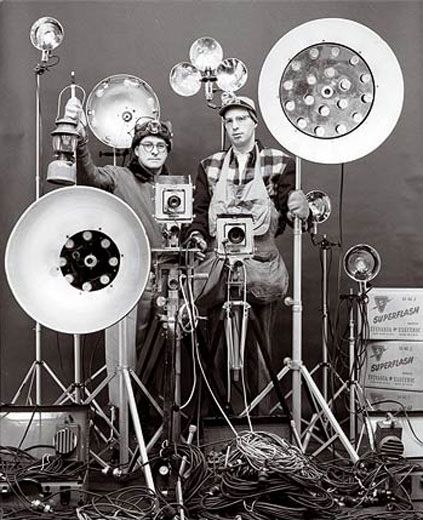 One summer night in 1956 in the coal-mining hamlet of Iaeger, West Virginia, a stranger walked up to Willie Allen at the drive-in. "Excuse me, sir," he said, "how would you and your date like to watch the movie from my convertible?"
"What's the catch?" Allen, then a 23-year-old Army corporal on leave from Fort Campbell, Kentucky, recalls asking.
All they had to do, the stranger said, is sit in the car until the train passed. "I'll give you $10," he added.
Allen and his date, Dorothy Christian, took the deal, and the stranger took their picture. Thus O. Winston Link produced one of the most elegiac railroad pictures in a series he had begun some months before.
Link, who died in 2001 at 86, was a New York City-based photographer of technical prowess and a traditionalist bent. "Winston really appreciated the old, if it was solidly crafted and made," says Thomas Garver, who was Link's assistant and longtime friend. While on assignment shooting an air conditioner factory in western Virginia in January 1955, Link photographed a night train on the Norfolk and Western Railway. Within hours after he had developed the image, he began hatching a plan that would consume the next five years of his life: documenting the last days of steam-powered locomotion in the United States.
"Winston wanted to capture this before it was all gone," says Garver. "It was very much as though he'd been given an assignment—but he'd given it to himself." With the railroad's blessing, Link roamed the heart of coal country, taking pictures of trains and the communities they served. He spent countless hours and more than $20,000 of his own money (more than $145,000 today) on the project, calling it quits just a few weeks before the last Norfolk and Western steam engine made its final run on May 7, 1960.
But Link's investments of time and money only begin to measure his devotion to the project. He insisted on working with a 4 x 5 view camera, which was also becoming antique with the development of 35-millimeter photography, because he didn't trust the impromptu approach the new format encouraged. And he took almost all his train pictures at night, when he could engineer his scenes without the sun getting in his way.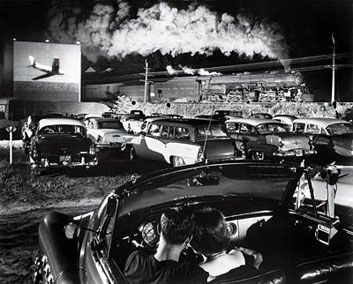 To do that, he had to devise his own flash system. Link would mark a train's path with lanterns, and then map out where to set out flash reflectors. Each reflector, which held up to 18 flashbulbs, was wired to a portable supply of batteries and condensers. When the train hit the right spot, Link pushed a button to fire the bulbs and, 35-thousandths of a second later, released the camera shutter. The system wasn't without its quirks—since the bulbs were wired much like Christmas lights, a single broken wire or faulty bulb could knock out all the others in the circuit.
For all the technical demands he made of himself, Link regarded people as the lifeblood of his pictures—he disparaged solitary train photographs as "hardware shots"—and the fierce pride of the railroad families came through in his pictures. "They were prime examples of an old-fashioned belief in God and the American way," says Tim Hensley, a Norfolk and Western historian and author who knew Link. What's more, Link worked as well with people as he did with equipment. "His enthusiasm was infectious," Hensley says. "He had that aura about him where people immediately trusted him."
And so, on the night of August 2, 1956, Link went searching for a couple to complete a scene he had set up at the Iaeger drive-in. He was polite—the "type of guy you like"—recalls Allen, now 74 and living near Nashville. "The man said, you all come over here and sit in the car," says the former Dorothy Christian, now 65 and living in Jolo, West Virginia, about 25 miles from Iaeger (she's been Dorothy Riffe since 1957, when she married miner Willard Riffe).
Link had already timed the Norfolk and Western Freight No. 78, whose locomotive was "the most beautiful engine ever built," in his book. He had set up 42 flashbulbs throughout the scene (plus one to highlight his car). After he talked Allen and Christian into indulging him, Link climbed a ladder to his tripod-mounted 4 x 5 and waited.
His timing was perfect—he wrote of being able to see only the locomotive's distant headlight coming down the tracks—but it wasn't enough. The explosion of light washed out what was on the movie screen at the moment; he had to print the image of the plane from a negative he'd made separately of that night's showing. The film, Battle Taxi, has been forgotten. But Link's picture holds up as a one-frame narrative of 20th-century transportation.
Today, most of the Norfolk and Western towns are mere vestiges of a more prosperous time; Iaeger, about 1,500 people in 1956, has dwindled to about 320. But Link did, in fact, capture a way of life before it faded. "I was one man, and I tackled a big railroad," he once said. "I did the best I could."