Ten Great Science Books For Kids
From dinosaurs at the Smithsonian to a walk around a pond, here are some of our favorites from 2011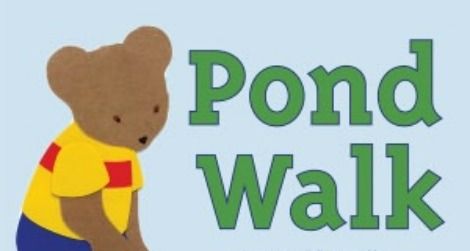 To welcome the newest member of Smithsonian.com's blog family, Just One More Story: What's new and novel in children's books, I've rounded up some of my favorite kids' science books that have been published in the past year:
Pond Walk by Nancy Elizabeth Wallace (ages 4 to 7)
This must be how biologists go to the park with their kids–pointing out all the interesting plants and animals, teaching about how these organisms interact, encouraging their children to document it all in drawings and telling silly jokes along the way.
11 Experiments That Failed by Jenny Offill and Nancy Carpenter (ages 4 to 8 )
Each bizarre experiment starts with a question–Can a kid survive the winter on ketchup-covered snowballs?–and presents a hypothesis, list of materials, set of methods and an outcome; they're mini scientific papers and great for teaching the basics of the scientific method in a hilarious way.
In the Bag! Margaret Knight Wraps It Up by Monica Kulling, illustrated by David Parkins (ages 5 to 8 )
This is the wonderful story of of an early female inventor. Margaret Knight began inventing at the age of 12, when she was working in a cotton mill and created a device that made looms safer. But her most famous invention is one we're all familiar with–she created a machine that made flat-bottomed paper bags.
Coral Reefs by Jason Chin (ages 5 to 9)
What makes this book special is the premise of the illustrations–a little girl goes to the New York Public Library and opens a book on coral reefs only to have the library, and then the entire city, turn into a vibrant reef for her to explore.
How the Dinosaur Got to the Museum by Jessie Hartland (ages 6 to 9)
By following a Diplodocus from its discovery to its eventual display in the Smithsonian Institution, Hartland has created a lovely tribute to all of the people who help to make a museum's dinosaur exhibit possible.
Nature's Adventures by Mick Manning and Brita Granstrom (ages 6 to 9)
Anyone can have an adventure in nature, no matter where they live. Manning and Granstrom giving budding naturalists a head start with some simple advice on what to bring and what to look for, whether you're at the beach, in a forest or at home in the city.
North: The Amazing Story of Arctic Migration by Nick Dowson, illustrated by Patrick Benson (ages 7 to 10)
Dowson follows birds, whales, caribou and other animals as they migrate from as far away as New Zealand to the Arctic in the spring, and sees them through fall, when the weather turns for the worse.
The Secret World of Whales by Charles Siebert, illustrated by Molly Baker (ages 8 to 12)
A comprehensive look at the whale world, including whales in literature, the history of whaling and highlights of current whale science. For example, one page mentions the work of Hal Whitehead, who was featured in the recent Smithsonian story about sperm whales.
Far from Shore: Chronicles of an Open Ocean Voyage by Sophie Webb (ages 9 to 12)
Webb, a naturalist and artist, documents a four-month research voyage in the Pacific on the NOAA ship McArthur II with fascinating diary entries (marked by latitude and longitude so readers can map out her journey for themselves) and beautiful illustrations of the creatures she saw along the way.