The Ten Best Board Games of 2017
Want to be a hit at your next party or family gathering? Bring a board game.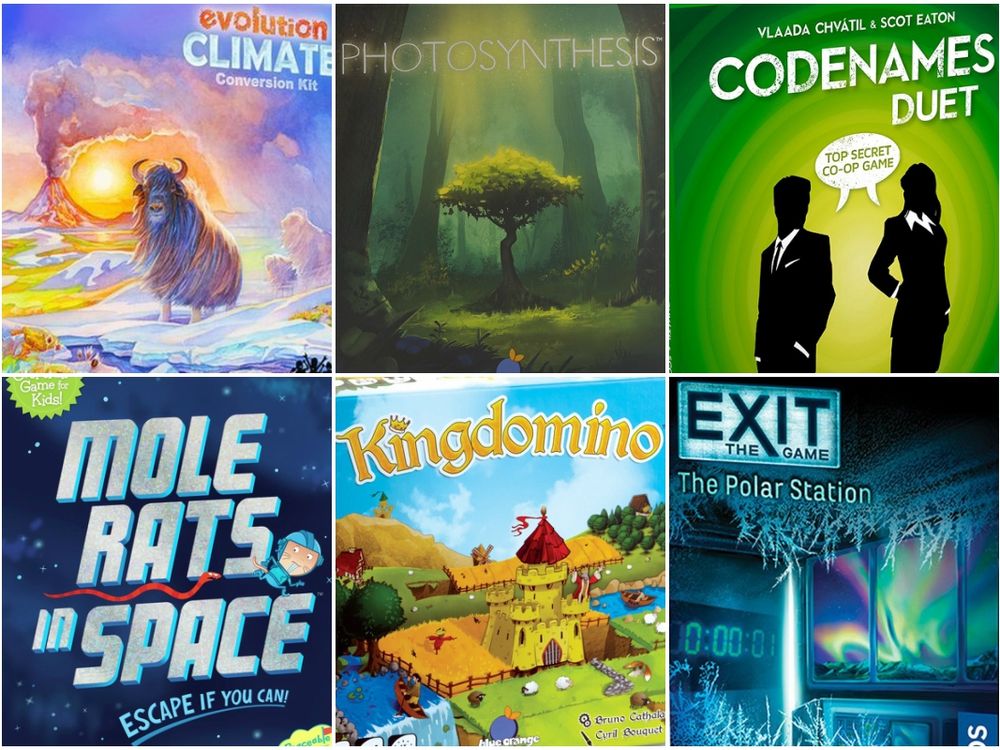 The board game resurgence—led by favorites like Ticket to Ride and Settlers of Catan—is firmly established by now, to the point that we probably don't need to say that no matter your age, tastes or skill level, there's a board, card or dice game out there for you. Sales in the U.S. grew by 28 percent last year, and worldwide, the industry is worth nearly $10 billion. Why? Probably partly as an "IRL" response to our increasingly online world. Plus, it's just fun to spend time with friends and get immersed in something completely unique.
Smithsonian.com sat down with Kathleen Donahue, owner of Labyrinth Games and Puzzles in Washington, D.C., to find out what's new in the world of gaming. These are her recommendations for the ten best new games of the year.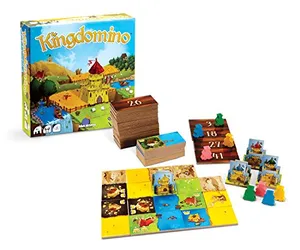 Kind of like: Dominoes
Ages: 8 and up
Great for: families
This cute but complex kingdom-building game is Donahue's choice for best family game of the year. Also the gaming industry's choice—Kingdomino won the prestigious Spiel des Jahres ("Game of the Year"), the industry's highest award, this year. "It's easy to understand, not a complex game, but it has a really cool turn-based choosing mechanism," Donahue says. In short, if you take one of the higher scoring domino-shaped tiles on one turn, you might be in a worse position to take a good tile the next go-round. "So you have to balance when to take the good tiles and when to leave them." The box says ages 8 and up, but Donahue says that younger kids can grasp the mechanic too. A bonus? Each game only takes 15 or 20 minutes to play, so you can fit in a quick round any time.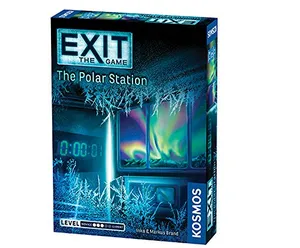 Kind of like: "escape room" experiences
Ages: 12 and up
Great for: big groups
"Escape room in a box" games have exploded onto the gaming scene this year. If you've been to an escape room, where you and your friends race the clock to solve puzzles to solve a mystery, this objective will feel familiar. Except instead of going somewhere, you play in your own house—everything you need is inside the box. The EXIT series, which won the Kennerspiel des Jahres this year (roughly translating to "Connoisseur Game of the Year"), "is where you want to be…if you have any interest in Sudoku or logic puzzles," Donahue says. "These games had new, inventive puzzles I had never seen before." In Polar Station, you play climate change researchers locked in an Arctic lab, trying to solve codes to escape before you all meet a cold end.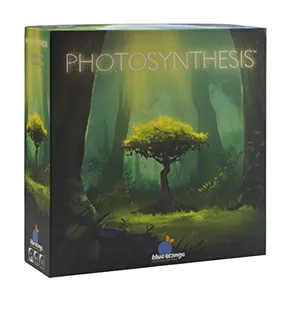 Kind of like: chess
Ages: 10 and up
Great for: strategy game fans
Who would have thought that a game based around growing trees would be so fun? Plant tree seeds, catch the sun's rays to grow them taller, and harvest the fully-grown trees for points. Don't worry, you won't need to dig out your middle-school science textbook—but you will have to think ahead and play carefully. "The actual gameplay is more strategic than chess," says Donahue. Plus, the three-dimensional tree pieces are just fun to play with and lovely to behold. As Donahue puts it: "It's an absolutely, spectacularly gorgeous game."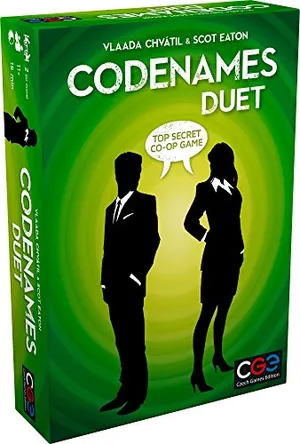 Kind of like: Taboo
Ages: 11 and up
Great for: small groups
The wildly popular Codenames, originally released in 2015, pitted two teams of secret agents against each other, with "spymasters" trying to guide their rival teams into making contact with all friendly agents before unmasking their own—or running into an assassin. The spymasters can only give one-word clues, and teams have to guess which words on the board represent the secret agents. It's crazy fun, and while the original Codenames technically could be played with just two people, it was better with a big group. That changes with Duet, a cooperative version which "is way better" than the original—and can still be played in teams if you prefer.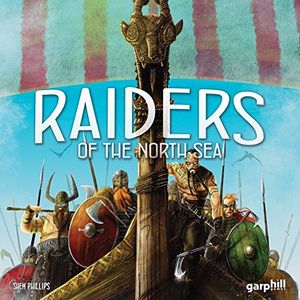 Kind of like: Lords of Waterdeep
Ages: 12 and up
Great for: serious gamers, who might actually get the Lords of Waterdeep reference
"Eurogame" refers to a class of games—typically designed in Europe—that often have gentler mechanics (no ganging up on one player and no knocking one player out of the game before it ends). Think Settlers of Catan instead of Monopoly. Well, throw out that "gentleness" with Raiders of the North Sea, a game where you play as Vikings plundering hapless settlements. It's "an interesting take on the worker placement genre," Donahue says. (Worker placement is a popular mechanic in Eurogames that involves players choosing actions from a set; often, if one player chooses to take a certain action, that action may no longer be available to other players for that round. For example, if you put your Viking in the Armory, the better to beef up your defense, other players have to choose to do something else that turn.) Plus, she adds, "it's really fun to be a Viking."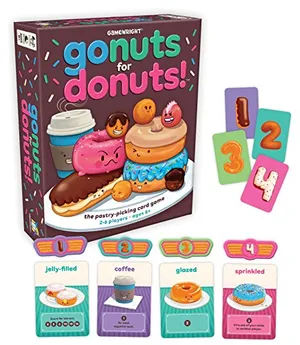 Kind of like: Sushi Go
Ages: 8 and up
Great for: hungry families
"If you like Sushi Go, this is your next step," says Donahue. Players take on the roles of hungry donut-eaters who must vie for the best donuts. If more than one person wants the same donut, nobody gets it—so players must strategize to get the tastiest treats. It's a family game that kids and adults enjoy, Donahue says, but it's also simple enough that kids can play by themselves, without an adult present.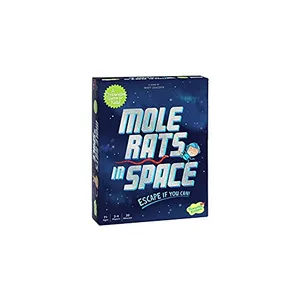 Kind of like: Chutes & Ladders
Ages: 8 and up
Great for: kids
In Mole Rats in Space, kids take on the roles of naked mole rats living in a space station that has been invaded by snakes, their natural predators (this is actually true). They have to work together to collect their equipment and evacuate the station before they're bit!
Careful observers will notice that the board includes both chutes and ladders (not to mention the villains are snakes). Never fear, though: "Mole Rats in Space is really strategic, and hard to win. You have to strategize with other players."
This game is recommended for ages 8 and up, but Donahue says that younger kids who have some gaming experience will enjoy this too.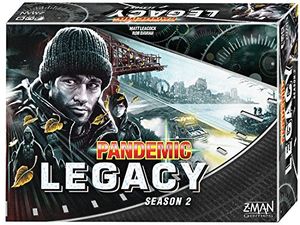 Kind of like: Well, there really isn't anything like it, except the original Pandemic
Ages: 14 and up
Great for: Friends who like playing games, but like cooperation better than cutthroat competition
The original Pandemic captured gamers' imaginations with its portrayal of scientists fighting global infectious diseases. In the original, players team up and work together to stop four diseases from becoming, well, global pandemics.
Two years ago, Pandemic Legacy was released. The game added a storyline to the disease-fighting theme, and created a game that changed every time you played it, requiring players to add new cards, rip up old ones, or change the rules. It's currently the top game on the website BoardGameGeek, which is no mean feat.
Season 2, which takes place in a postapocalyptic world 71 years after the first season, promises to be even more exciting. And with infectious diseases a hot topic in the real world right now, what better time than now to play?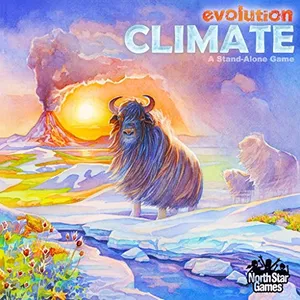 Kind of like: Evo
Ages: 12 and up
Great for: scientists, and really anyone who appreciates good game art
We promise this isn't "edutainment." Evolution: Climate, as well as the other games in the Evolution series, are all real games, not lesson plans masquerading as fun. In the base Evolution game, players take control of a creature. They can add traits, like horns or a hard shell, grow a species' population, or start a new species. Some species are herbivores, which compete for a pool of plant food, and others are carnivores—which eat other players' species. And yet at least one biology professor gives it high marks for not just playability but its science.
The newer Climate edition—a standalone game, not an expansion—introduces temperature swings, so your creatures will need to deal with extreme heat and extreme cold. "Last time I played, everyone died from a volcano," Donahue says.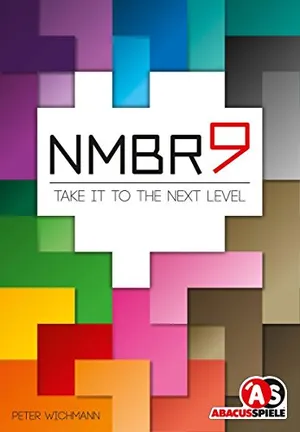 Kind of like: Tetris
Ages: 8 and up
Great for: puzzle enthusiasts
This brand-new spatial reasoning game is "like a super weird Tetris," Donahue says. Players must build a stack of numbers—which are printed on shapes reminiscent of Tetrominoes—following certain rules. Your score depends on how high you can build. Think Tetris meets Mah-Jong, with (just a tiny) amount of math thrown in.
A Note to our Readers
Smithsonian magazine participates in affiliate link advertising programs. If you purchase an item through these links, we receive a commission.