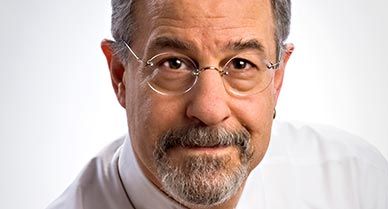 In 2008, Ted Gup, former staff writer for the Washington Post and Time and professor and chair of the journalism department at Emerson College, was given a suitcase that his mother had found in her attic. Enclosed in it were letters dated December 1933 that told of scores of Canton, Ohio, resident's struggles through the Great Depression as well as a number of cancelled checks. Gup soon gathered that the notes were addressed to his grandfather, an Ohio businessman who had doled out $5 checks to those in need in his hometown at Christmastime. Inspired by the discovery, Gup tracked down some of the descendants of the letter writers and wrote "The Gift," in Smithsonian's December issue, and his new book A Secret Gift.
Why do you think your mother kept it a secret for as long as she did?
I think it was, frankly, just the passage of so many decades. She, at the time, was 80, and this occurred when she was five years old. So it was a pretty remote event in her life. I think there was also the kind of lingering admonition from her parents. This is a family secret. It's not something we talk about. Even though I'm her son, I think she was loyal to a fault to that pledge.
When did you decide you wanted to track down the descendants of the letter writers?
First I had to figure out who the letter writers were. That is, I had to figure out this whole scheme of giving and figure out that it was my grandfather behind it. The letters were so desperate that it was just human nature to want to know: did these people survive? Did times get better for them? What happened to them? I have this one incredibly intimate glimpse of their life at the worst moment in the depths of the Great Depression. I wouldn't be much of a reporter, or even much of a human being, if I didn't wonder, well, did they make it? It was a pretty basic impulse on my part. I just wanted to know what did become of them. That started me on that two-year search.
How did you go about your research?
If it weren't for Ancestry.com, frankly, it would have taken me probably another five years to do the work. I availed myself of U.S. Census reports, death records, city directories, probate records, cemetery records, telephone books, military records, obituaries in the newspaper and hundreds and hundreds of interviews. I don't know how many interviews. I basically stopped counting at 500. Some people were relatively easy to find. Some people seemed to be nearly impossible.
The amazing thing is that the overwhelming majority of the descendents three-quarters of a century later live within 25 miles of where the letter was written in 1933. I would go to the U.S. Census, because I had a pretty good idea where they were in 1930, in the city. It will identify who their children are. Then, I could take that information and look for those children in the city directories in the after years. And then I could take that information and look for death records and obituaries, which would list survivors, as well as cemetery records. I would track down the survivors. That was sort of the pattern.
What was the highlight of your reporting?
One high point was discovering that all of my grandfather's documents about his own life were fraudulent. In fact, he wasn't born in Pittsburgh, but he was a refugee from persecution from pogroms in Romania, who had come to this country at age 15 and simply reinvented himself with a new name and a new biography. I didn't know that, nor did his own daughters.
Did you feel like you really came away with an answer as to why your grandfather did it?
Well, I think I did. I think the first answer was that he had endured such poverty himself. He'd had a tough life, and I thought, well, he identified with these people. But it was only after I discovered that his documents were fraudulent and that he had escaped pogroms in Europe that I came to see that this gift was also a way of saying thanks to a country, the only country, that had opened its arms to him and taken him in and provided him a home. I think his selecting a gentile holiday was a way of saying thank you for accepting me and allowing me to be a part of you.
I think everyday probably when he walked down the streets of Canton, he saw people's suffering and their want and their anguish and their desperation and discouragement. I am sure that when he, four years into the Depression, was in a position to do a little something for them, he was more than eager to do so.
Your other two books, The Book of Honor: Covert Lives and Classified Deaths at the CIA and Nation of Secrets: The Threat to Democracy and the American Way of Life are about secrecy too, but in the government.
Are you suggesting that I have an obsession with secrecy? There is an attraction to the forbidden. Often times we can't understand the motivations or actions of another, be it an individual or an institution, unless and until we know something of their secrets. That was certainly the case with my grandfather. I couldn't really understand the nature and depth of this gift, what it meant to him, until I penetrated some of the secrecy that surrounded his life.
What do you hope readers take away from this story?
I hope that they come to respect the character of the generation that endured the Great Depression and come to appreciate what it was that they handed down to us, not in terms of prosperity but in terms of values. Their work ethic, their refusal to waste, their profound appreciation for the small things in life, their willingness to sacrifice, their recognition that we need to work together as individuals and as a community—these are all invaluable legacies of the Great Depression.