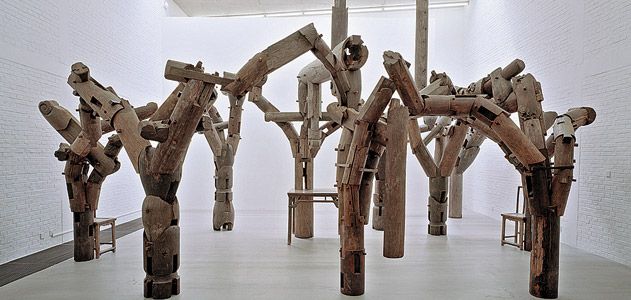 A Book With a Fur Jacket
Digital media technologies have exploded traditional ideas of branding and created a new universe of logos, posters and book covers. Glimpse the future of such innovations in "Graphic Design—Now in Production," a Cooper-Hewitt exhibit on Governors Island, New York, through September 3.
On The Wing
For a thousand years, Chinese artists have strived to capture the essence of birds and flowers in paint and ink. "Winged Spirits," at the Freer Gallery, offers visions of more than 35 avian species through August 5.
Sitting Pretty
Unlike today's paparazzi, Harry Warnecke of the New York Daily News was actually sought after by celebrities for the eye-popping color portraits he produced in the 1930s, '40s and '50s. Get the scoop at the National Portrait Gallery through September 9.
Clear Thinking
The Romans believed glass was born when sailors accidentally mixed fire, minerals and sand. But the real story is more complicated. David Whitehouse's Glass: A Short History, out May 29 from Smithsonian Books, traces the 4,000-year evolution of glassmaking in 120 images.
Reassembly Required
To produce his 2005 installation Fragments, the artist Ai Weiwei rejoined ironwood pillars and beams salvaged from Qing dynasty temples. He calls it an "irrational structure," but a sense of balance reigns among its many parts. At the Sackler Gallery through April 7, 2013.