Six Things You May Not Have Known About Fiddler on the Roof
As the acclaimed musical turns 50 years old this week, relive the tradition with these interesting factoids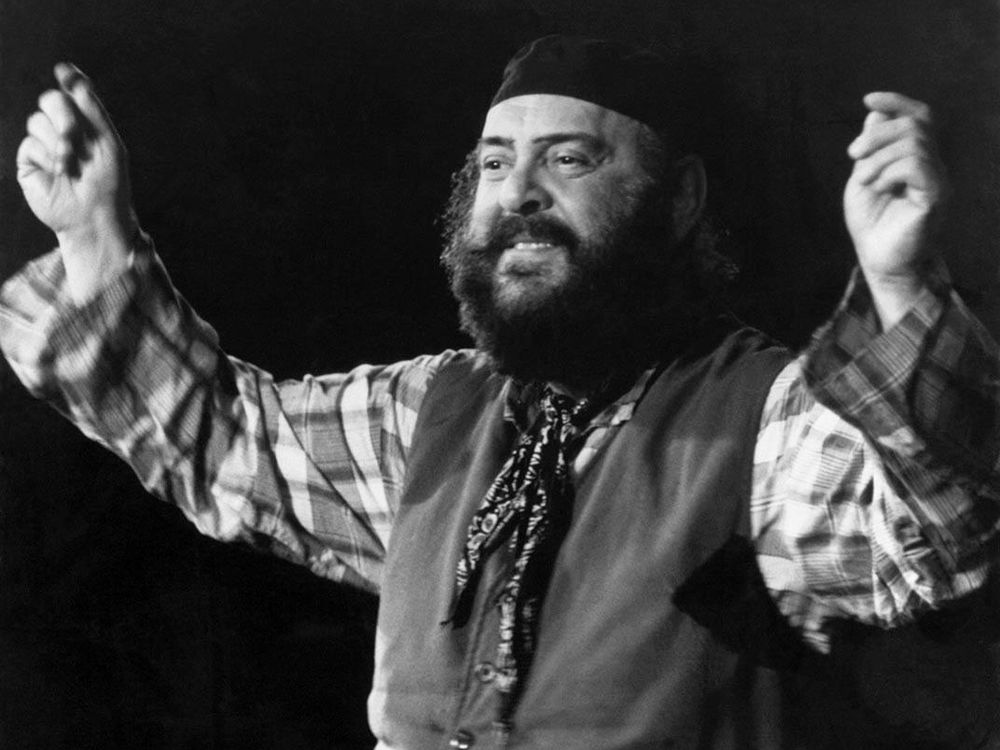 No one would've guessed that a musical, based on a series of Yiddish short stories would become so popular. Yet today, everyone knows "If I Were a Rich Man," and "Sunrise, Sunset" still brings a tear to the eye after all these years. In honor of the anniversary, here are six vital facts to bring to the next mitzvah, brought to you by the author of Wonder of Wonders: A Cultural History of Fiddler on the Roof.
1) Sholem Aleichem is actually a pseudonym -- In Yiddish, the name literally translates as "peace be with you," but colloquially means, simply, "hello!" The sophisticated writer (born Sholem Rabinowitz) used this pen name to cast himself as a simple man of the people, as familiar as a common greeting, and that's just how he was received. The authors of Fiddler fell in love with the humor and humanity found in Aleichem's writing.
2) The original production played 900 sell outs (26 months). By then, the show had returned a profit of 352 percent to investors; it would eventually run more than 3200 performances. Not bad for a show that struggled to find a producer. One after another turned down the script, worrying that a story about a Jewish family set in Czarist Russia in 1905 would be too narrow a draw.
3) The famous "Bottle Dance" is not a traditional Jewish folk dance but the razzle-dazzle creation of director-choreographer Jerome Robbins. Robbins had previously staged West Side Story and Gypsy. He did "field research" for Fiddler by attending Orthodox Jewish weddings and festivals where he was thrilled with the men's dancing.  He observed one man entertaining a crowd by tottering around with a bottle on his head pretending to be drunk. Robbins took that image and elaborated to create the Broadway showstopper featuring four dancers performing precise, electrifying moves.
4) Fiddler was a sensation in Tokyo, of all places. Since its debut there in 1967, it has been produced in Japan hundreds of times, including a major production just last year. The librettist, the late Joe Stein, loved to tell about a producer there who asked how Americans could understand a story that was "so Japanese." Within a decade, Fiddler had played in two-dozen countries, finding universal appeal in its themes of generational conflict, the triumph of love and the dynamic struggle between tradition and change.
5) Fiddler has been reinvented with a Dominican twist. Lin-Manuel Miranda's Tony-award-winning rap musical In the Heights, set in the upper Manhattan immigrant neighborhood of Washington Heights, features a similar tightly knit community in the throes of change. Miranda loves Fiddler so much, he staged a number from it for his own wedding.
6) Lyricist Sheldon Harnick has adapted "Sunrise, Sunset" to fit gay ceremonies at a minister's request.  The ballad, which Tevye and his wife, Golde, sing as they see their first daughter marry, remains a wedding staple.